Dynamic Data Types
A complete table plugin can show any type of data besides plain text, and Ninja Tables is the right tool for that.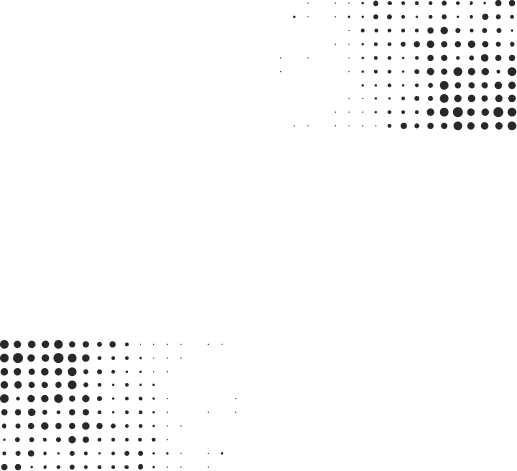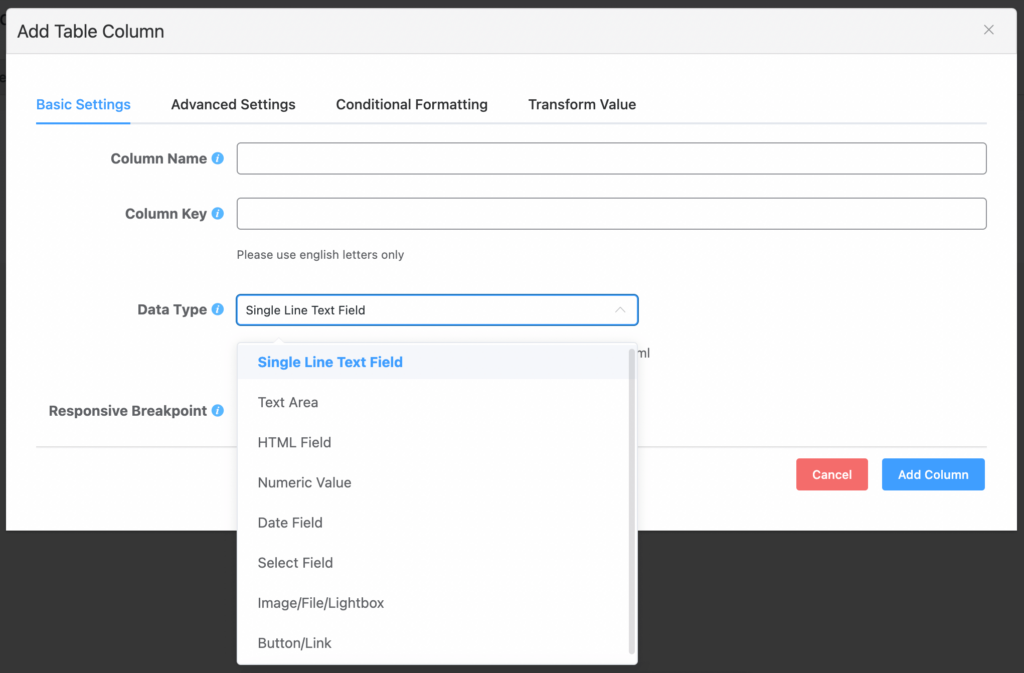 Multiple data options
Users can show all types of data on a table, including HTML, links, numbers, dates, ratings, etc.
Lightbox
Magnify images/videos with lightbox or insert a link to the image with iframe lightbox. No need to get other lightbox plugins!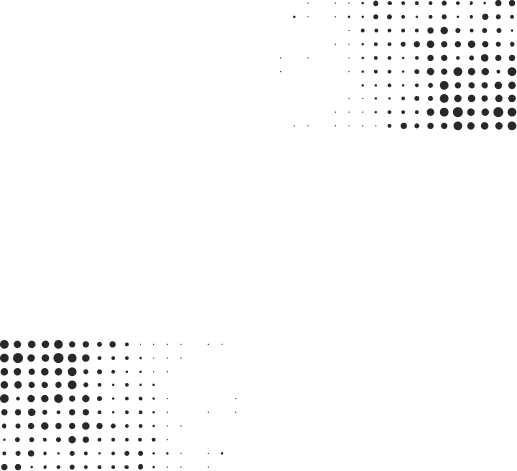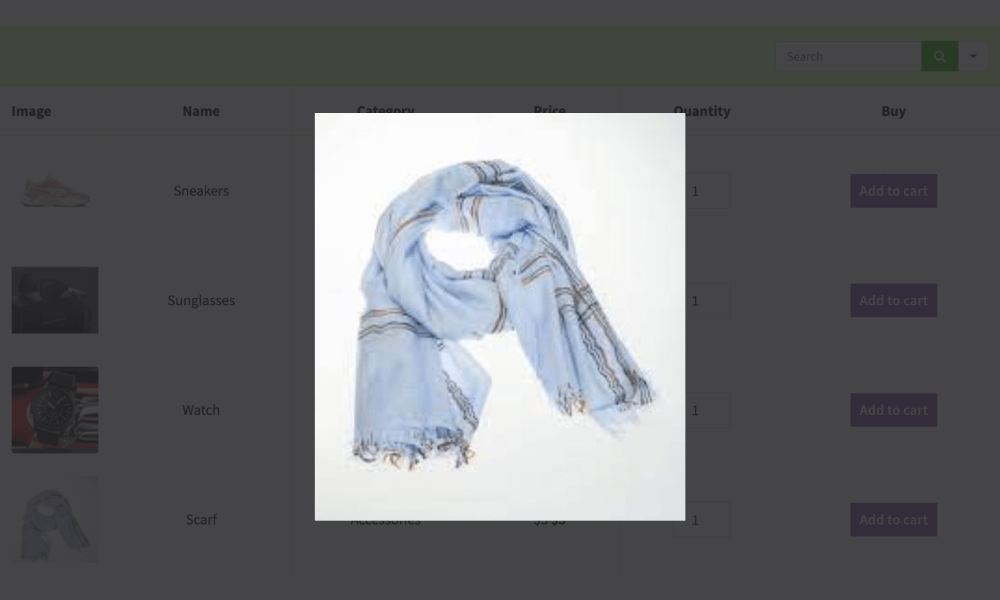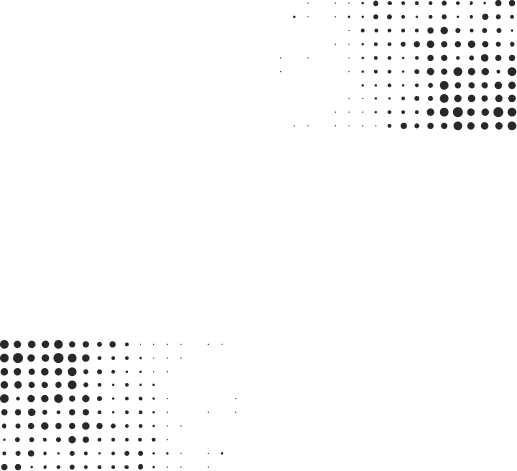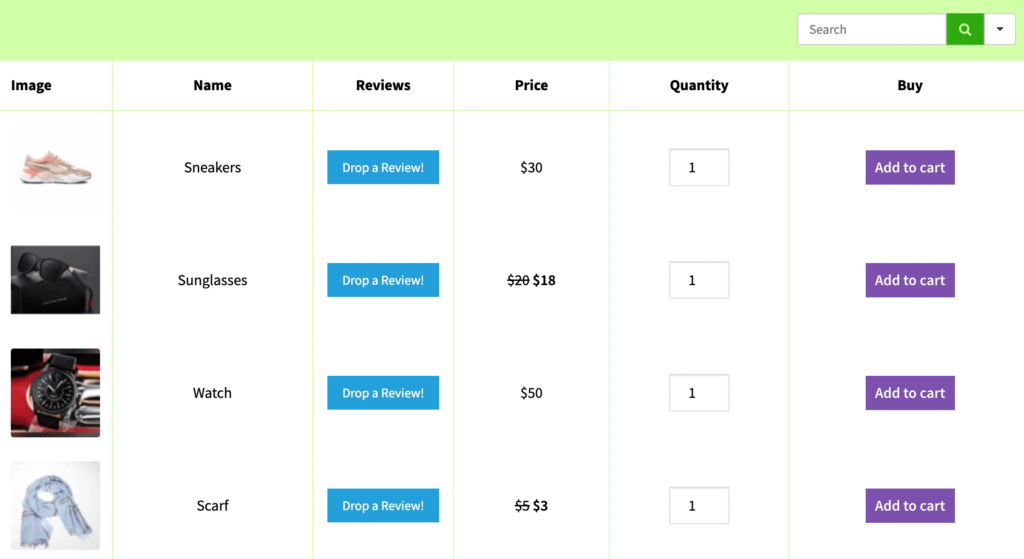 Actionable button
A CTA button for a pricing table or product table keeps customers engaged and helps them get what they want.
Data display
The audience can see all types of info from a table, like images, reviews, videos, prices, and even links.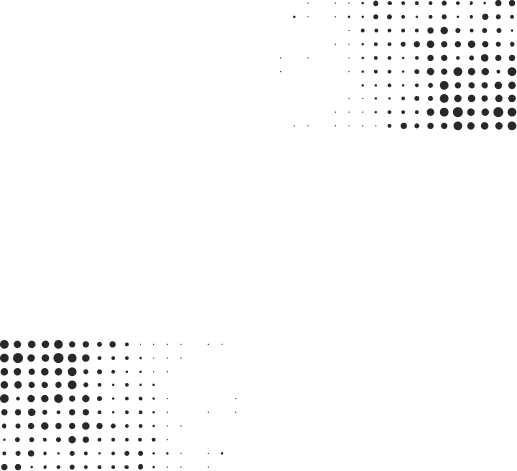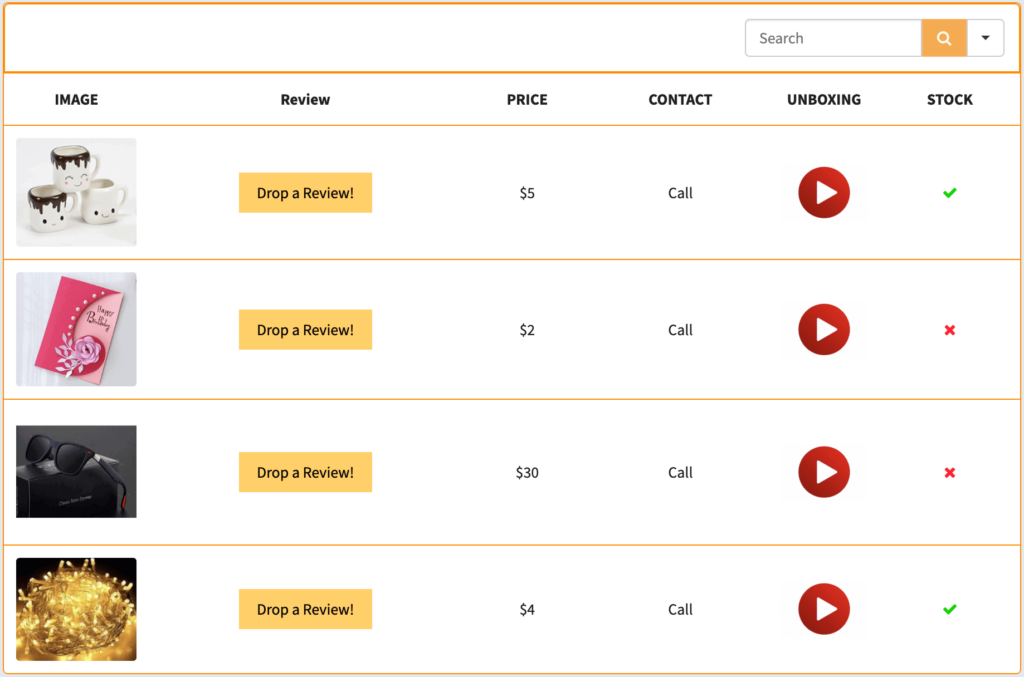 Best Table Plugin Within Budget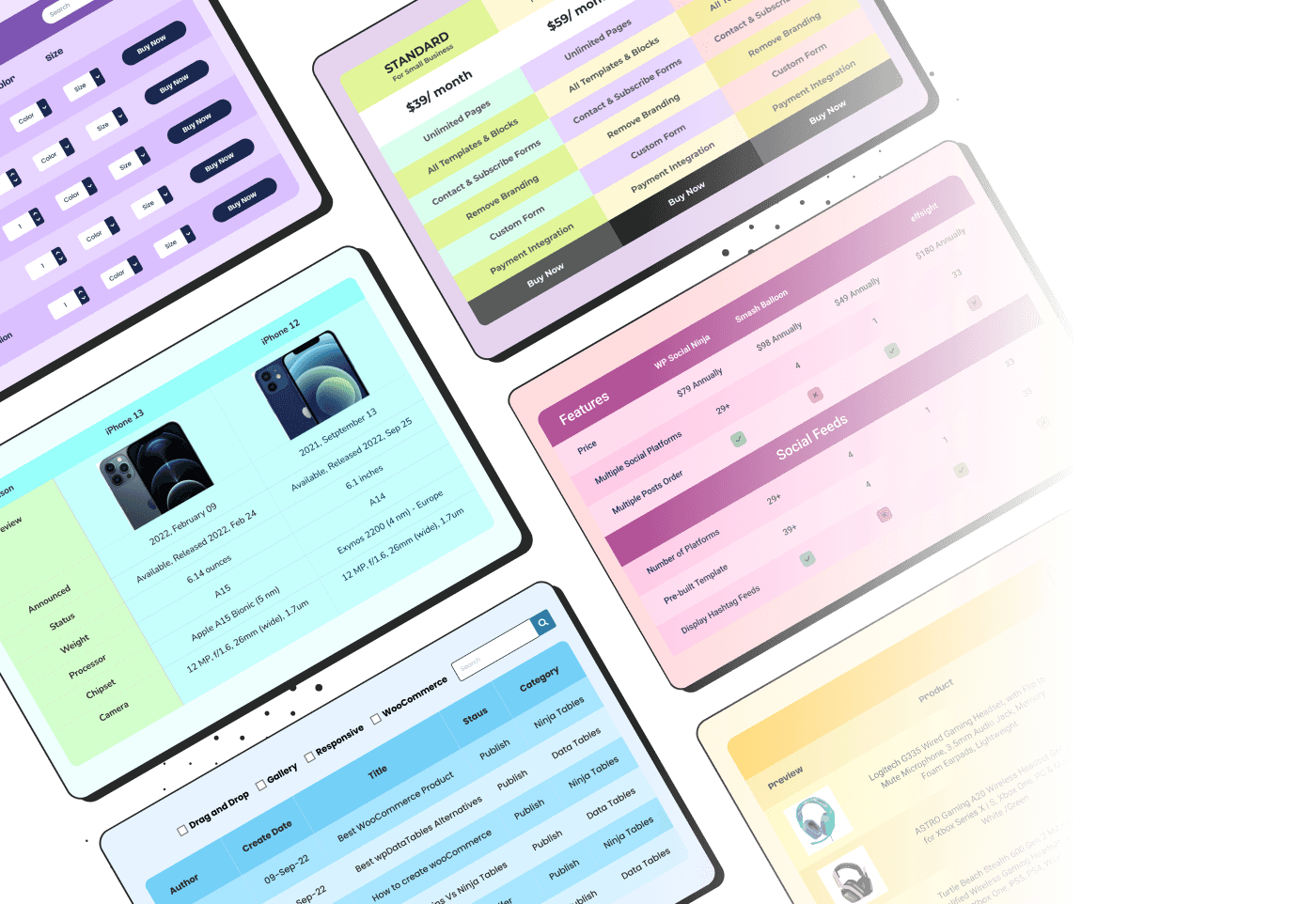 Craft Responsive Data Tables Fast!
Ninja Tables is the best table plugin to show data in an organized table format.