Easy Drag & Drop Tables
Stop looking for table plugins that minimize table creation time because Ninja Tables Drag and Drop table builder is here!

Fast table creation
Drag elements & drop to create tables

Real-time edit
Custom coloring, padding, editing, etc.

Ready templates
Editable premade templates

Elements
Different table cell elements

Import-Export
CSV/JSON files or links to edit

Merge/Split
Select multiple cells to join or separate

Ribbon, rating, & other
Add ribbon, star rating, etc.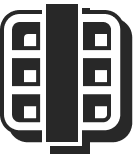 Highlight column
Column highlight customization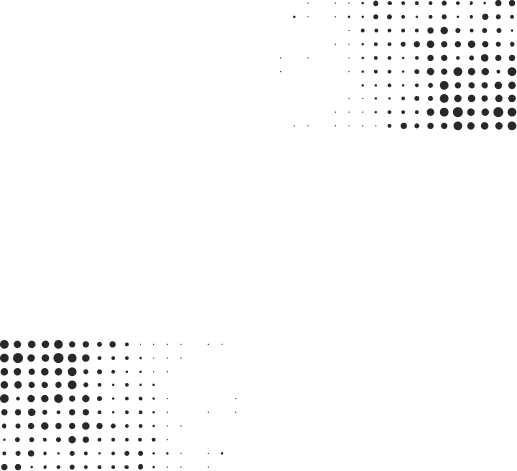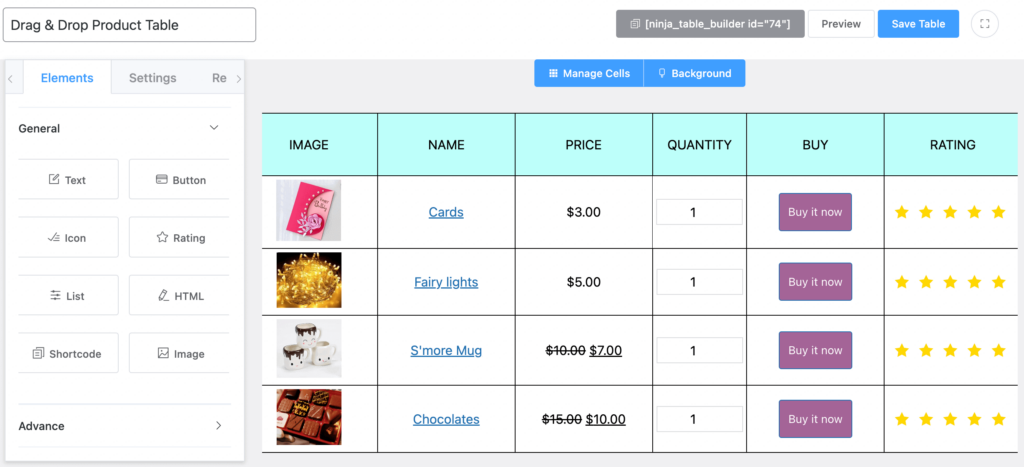 Fast table creation
Create or edit tables using the drag-and-drop features. Drag a table element you want on the table, customize it a little, and hit save.
Customizing
Make the table look colorful and organized with custom colors, padding, cell element editing, etc.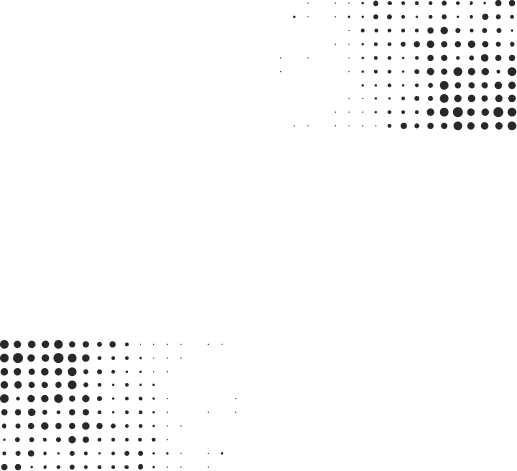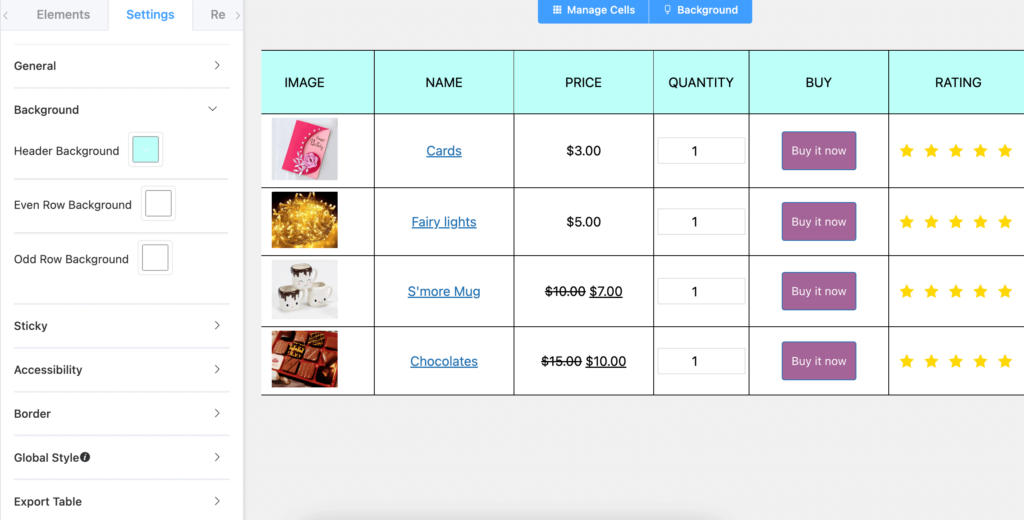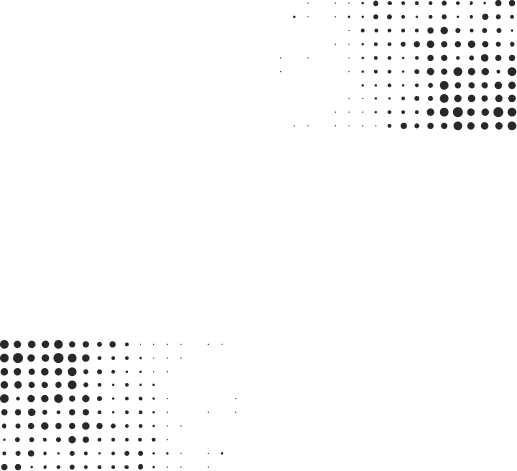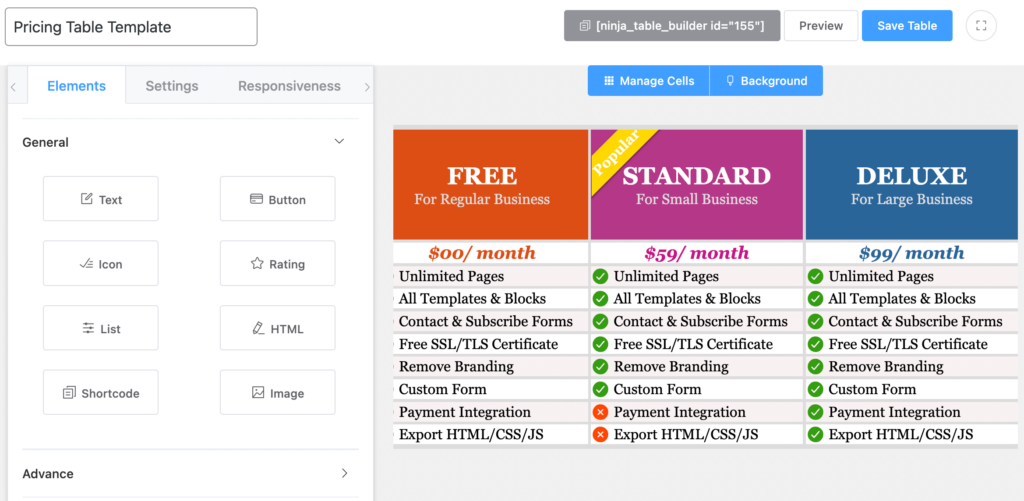 Pre Built templates
No time to create tables manually? Just select any of the premade drag-and-drop tables and edit as you want.
Dynamic table elements
The drag-and-drop table builder has 10+ table cell element options, including buttons, star ratings, and HTML.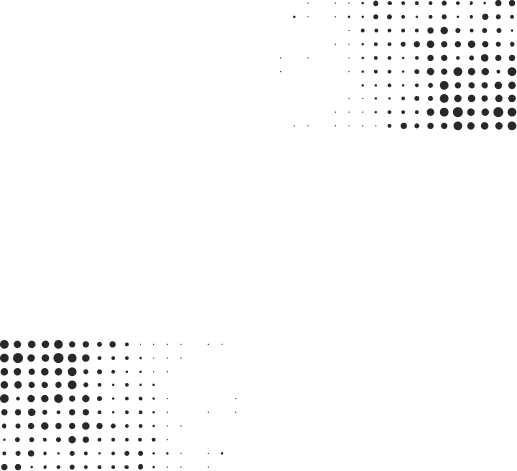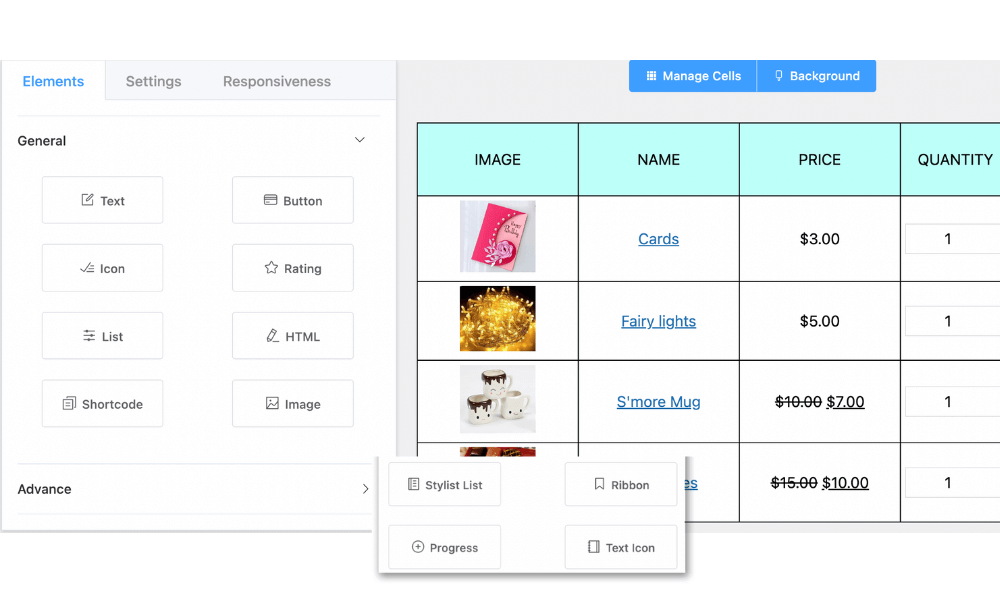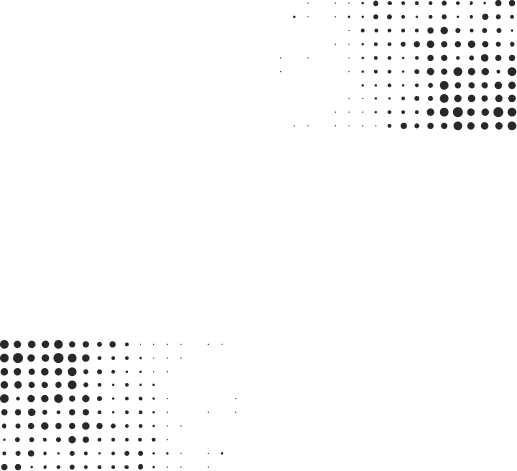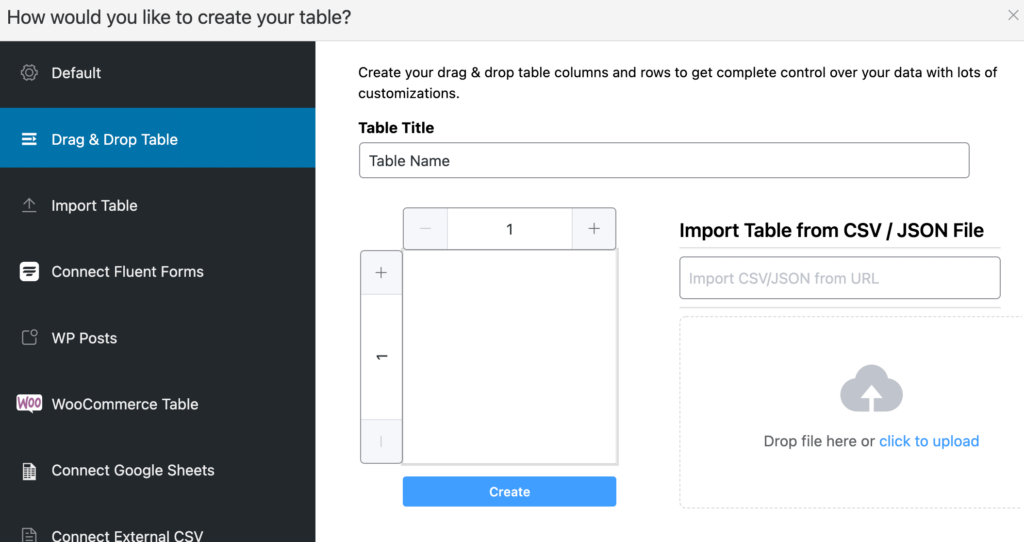 Import-export
Import-export and edit any advanced table with drag-and-drop features in the drag & drop table module.
Merge/split
Click "Manage Cells" & select multiple cells to join or split. Click to close and save.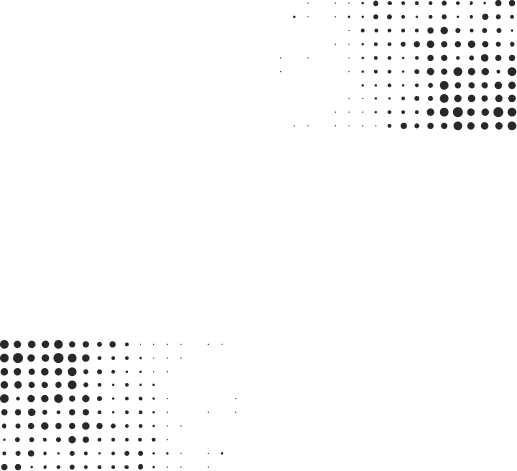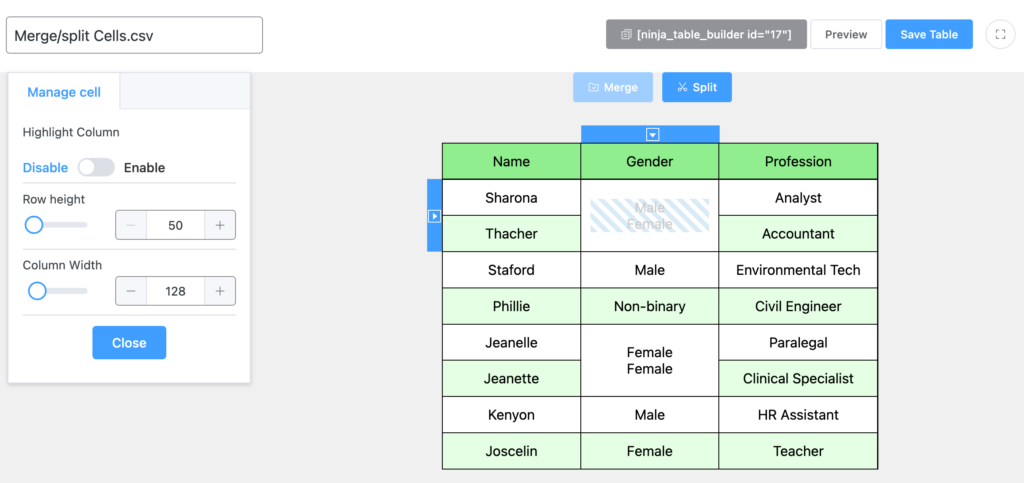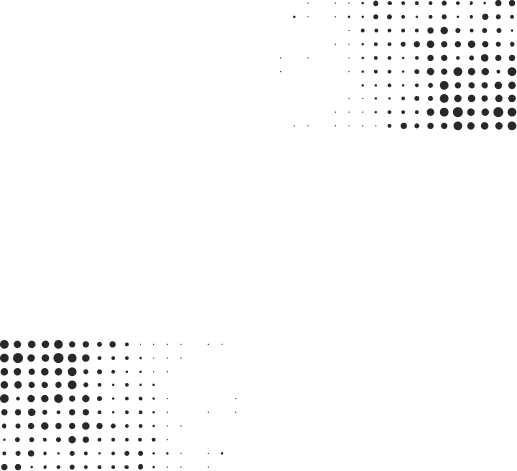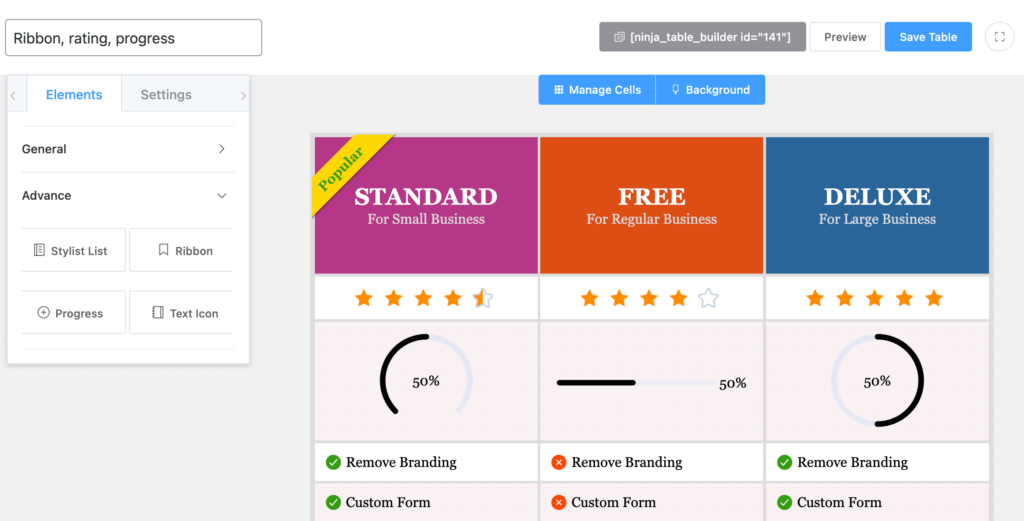 Ribbon, rating, progress
Quickly add a ribbon/badge for pricing tables' column, star rating for product reviews, & progress bars.
Column highlight
Select a specific column & make it pop out with a highlighted background.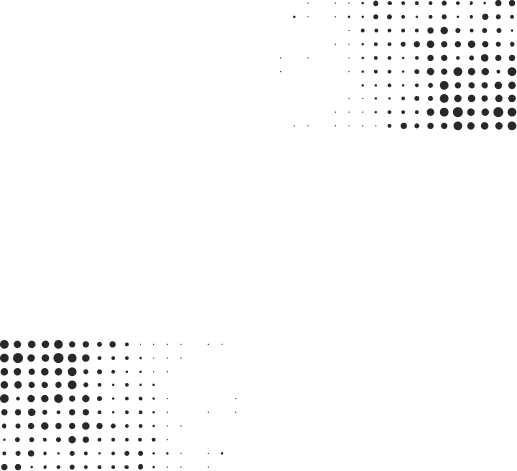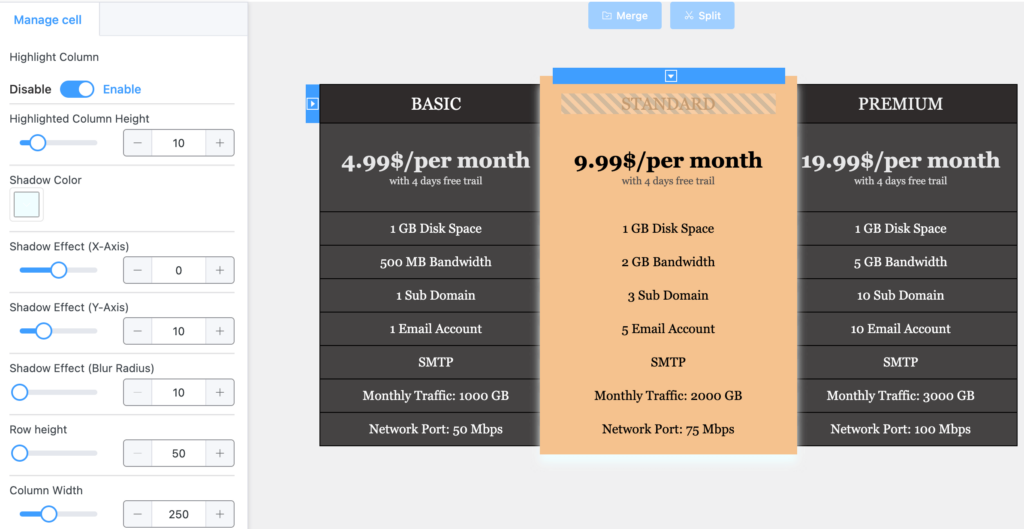 Best Table Plugin Within Budget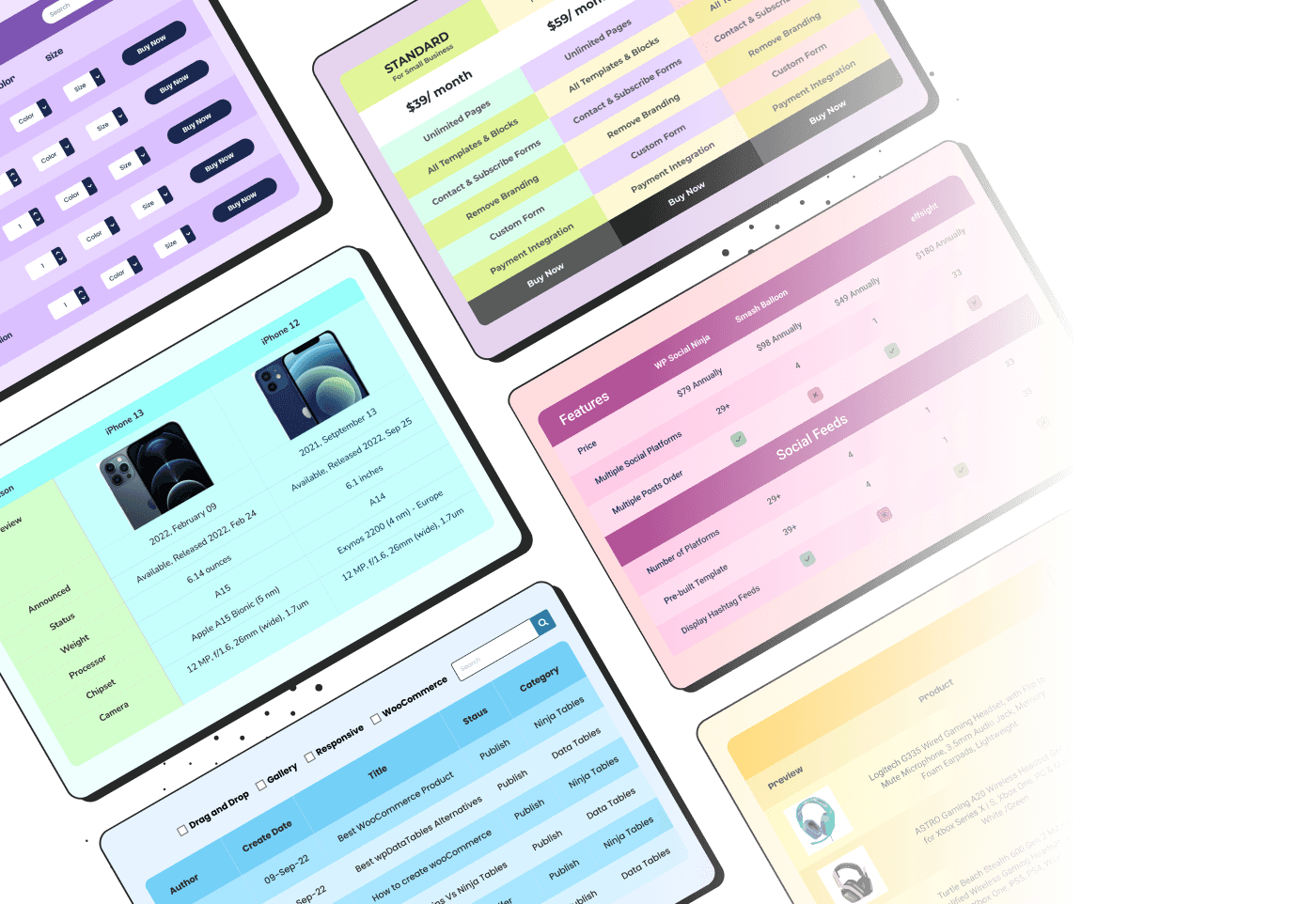 Craft Responsive Data Tables Fast!
Ninja Tables is the best table plugin to show data in an organized table format.