Features at a Glance
Ninja Tables reigns as the best WordPress table plugin effortlessly. It's packed with intuitive features, necessary integrations, and unlimited customizing options!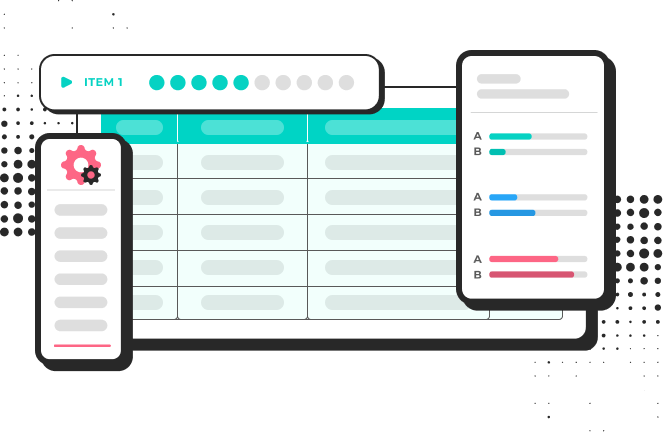 What Makes Ninja Tables Awesome?
All cutting-edge functions & potentials!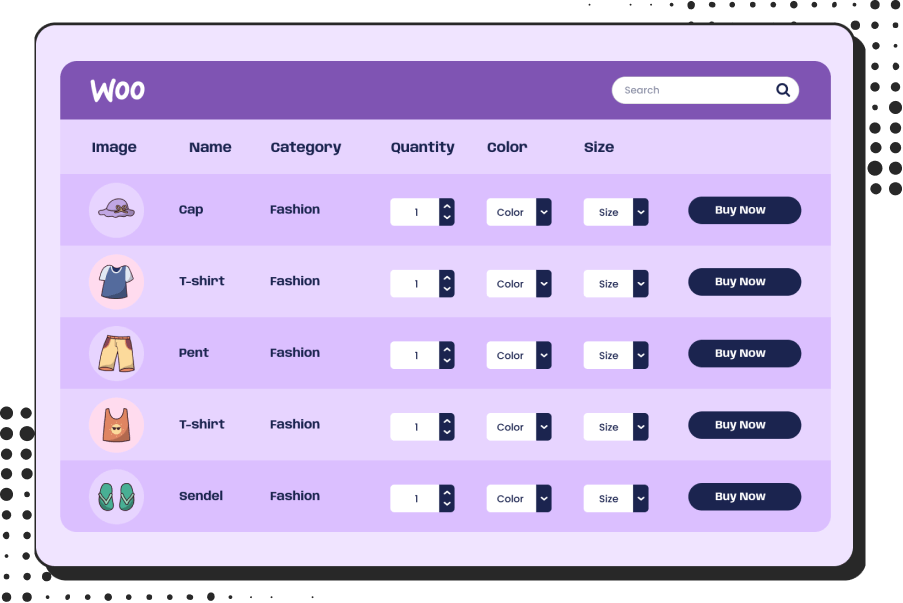 WooCommerce
Tables with WooCommerce product details, price, quantity, buy buttons, & reviews can help increase sales & engagement smoothly.
Fluent Forms
Customizable tables with Fluent Forms entries will keep all the form data organized. You can also fill up embedded forms directly from the table!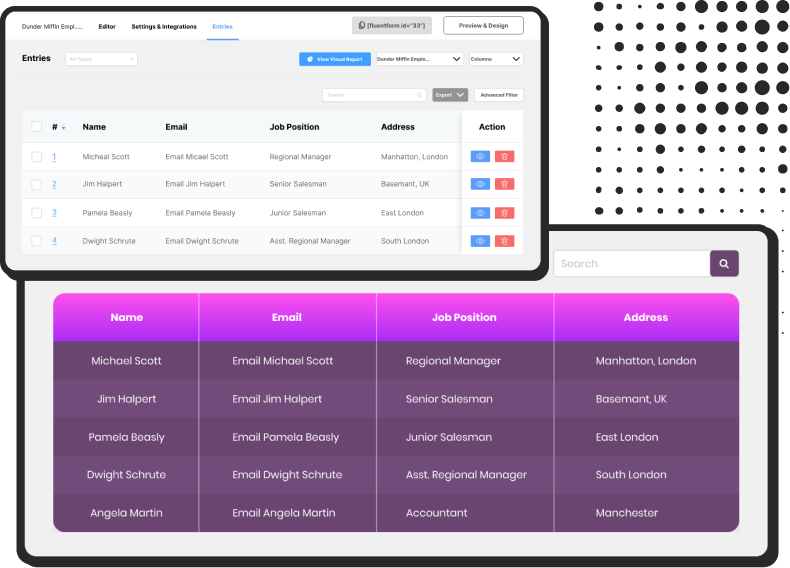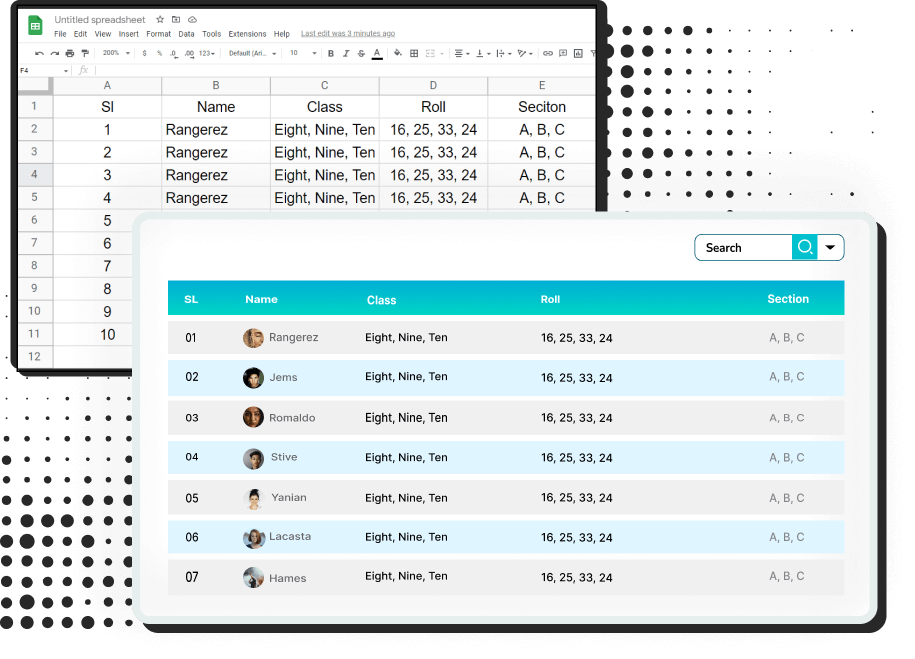 Google Sheets
Bring existing Google Sheets data & show them in customized WordPress tables for more clarity & control.
WP Posts
Automatically show all your WordPress posts in tables, including author, date, link, featured image, etc.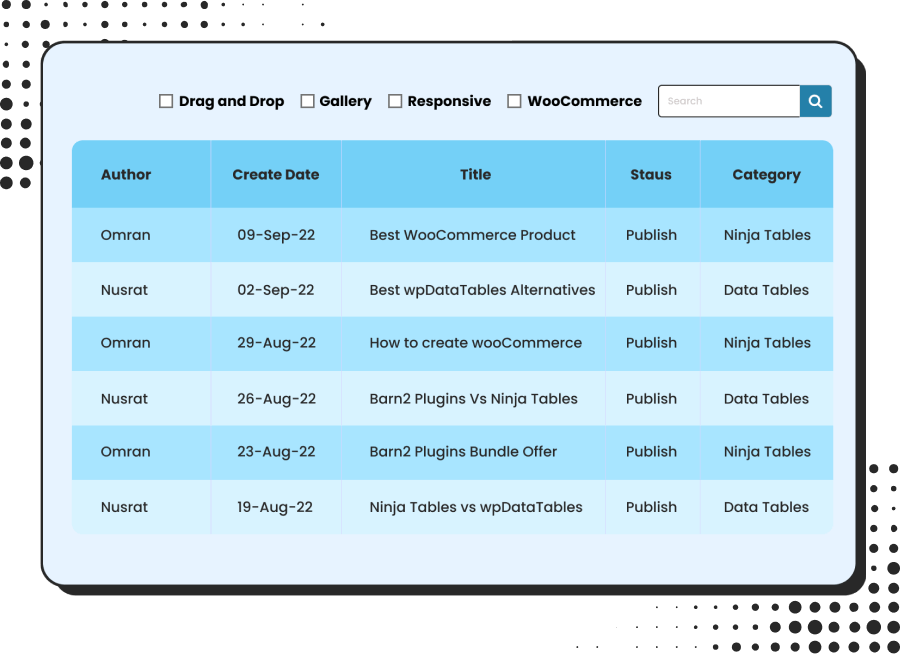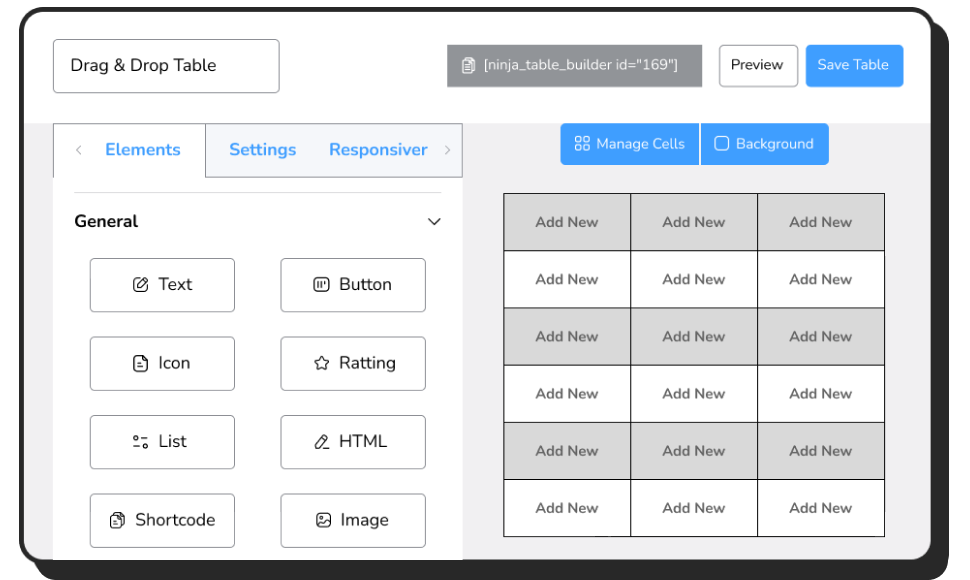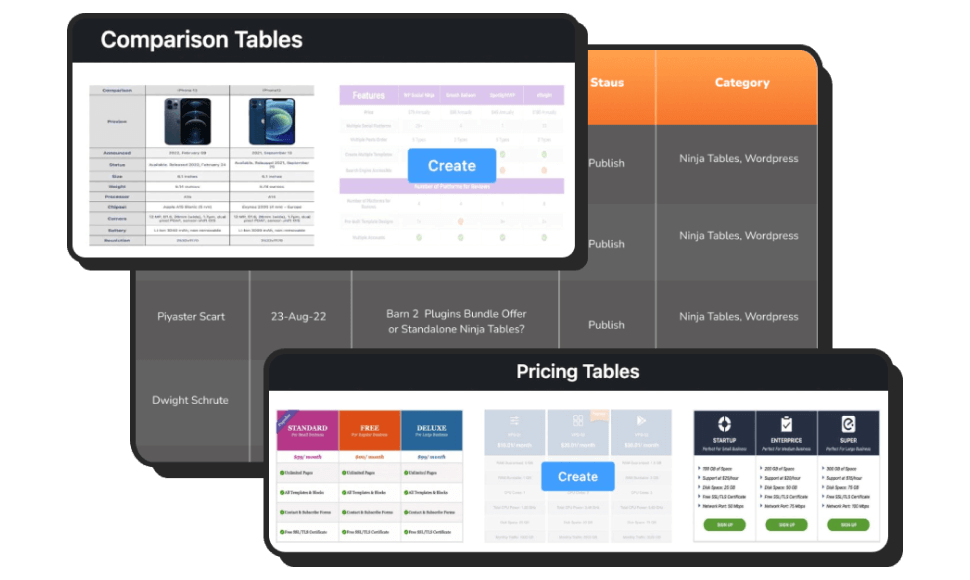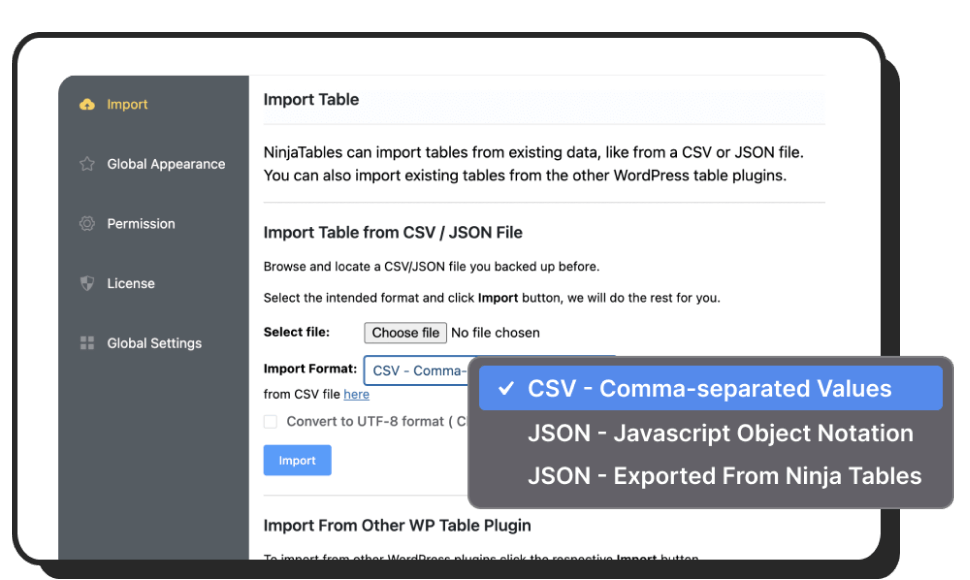 Easy to Create
Be it simple or dynamic data tables, or tables for WooCommerce business, Ninja Tables is the most reasonable solution.
Drag & Drop
Pre-made templates
Import-Export
Easy Customization
Control the table layout & functions the way you want!
Table Design
Smart-looking tables to attract the audience
Multimedia
Attach multimedia for visual information
Dynamic Data
Not just static texts, use all data types
Data Filter
Filter table data with custom value
Conditional Formatting
Highlight cell/change cell content with conditions
Custom CSS
Show off your CSS knowledge & customize
Value Transformation
Make texts, emails, & numbers clickable links
Charts
Create dynamic charts with Ninja Charts
Best Table Plugin Within Budget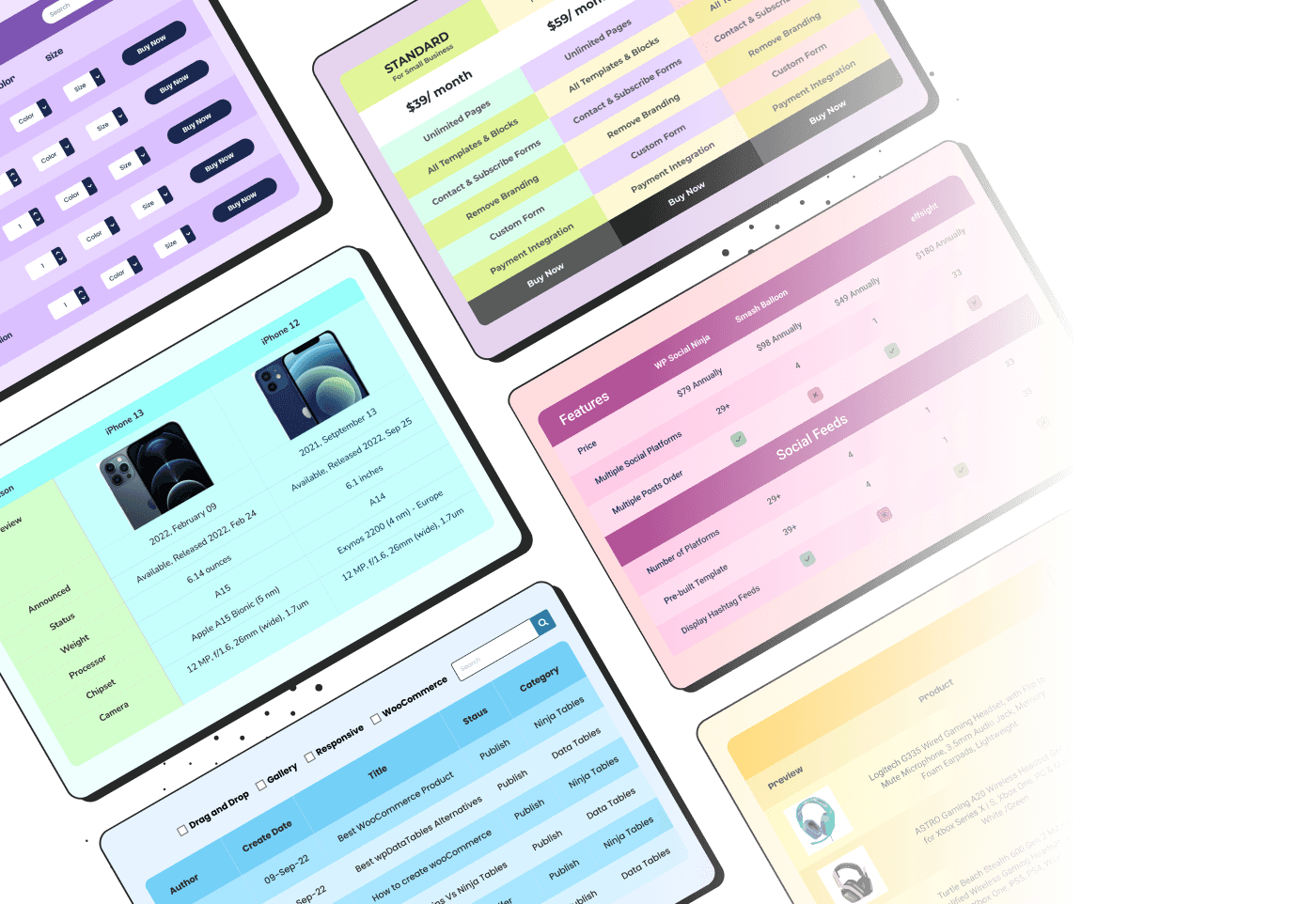 Craft Responsive Data Tables Fast!
Ninja Tables is the best table plugin to show data in an organized table format.