Limitations of WooCommerce and Best Alternatives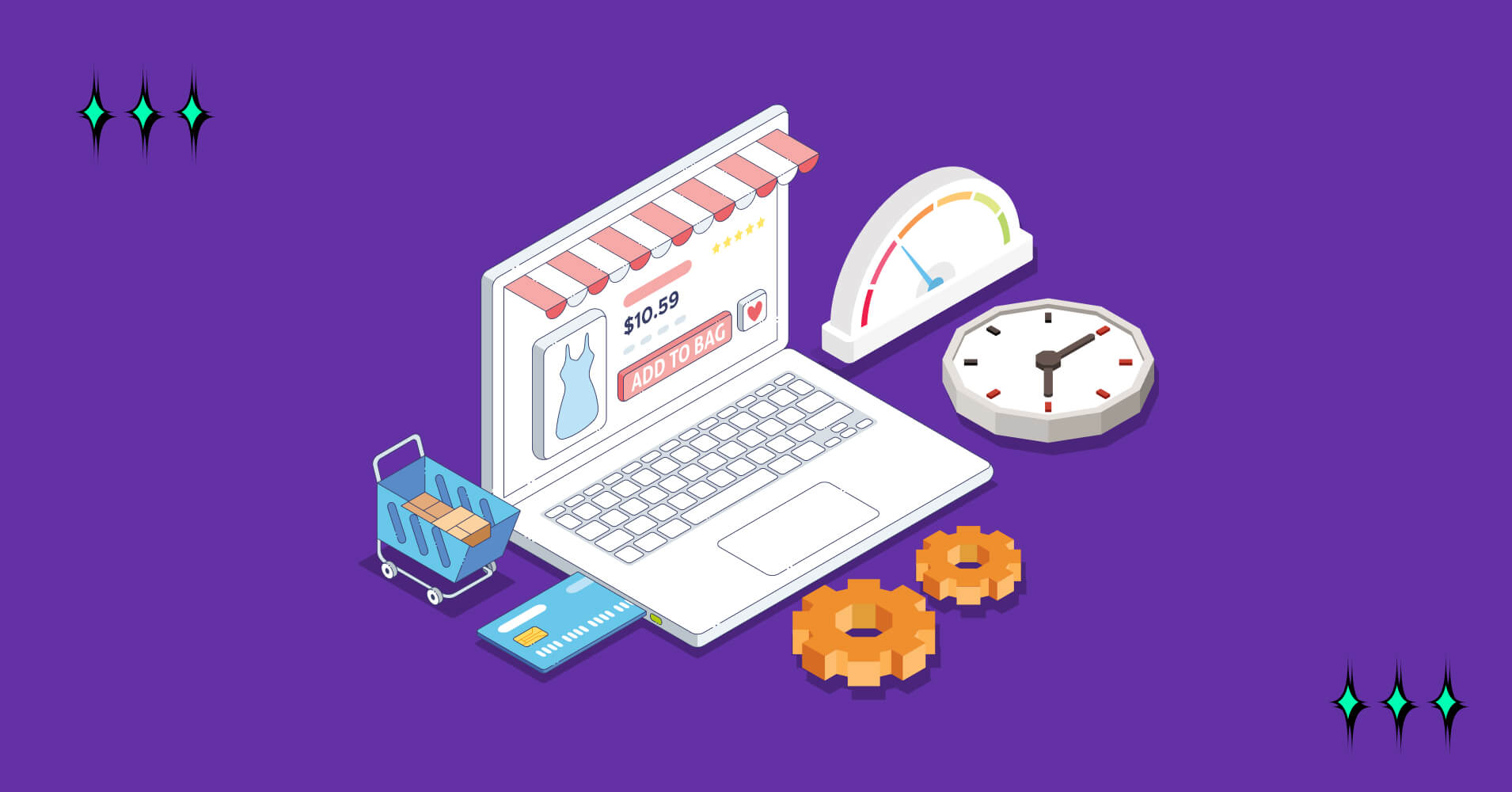 Competent enough to snag a mind-blowing market share, WooCommerce serves as a free and open-source alternative to competitors like Bigcommerce, Shopify, and others. Before proceeding with it, it's essential to thoroughly consider the limitations of WooCommerce.
While it enjoys widespread usage and popularity, it's crucial to be aware of the potential disadvantages of Woocommerce that could impact your online business.
We'll give you a quick rundown now.
What is WooCommerce?
WooCommerce has established itself as a highly reliable and successful e-commerce platform for building websites and online stores since its launch in 2011. In a nutshell, WooCommerce is a free plugin for WordPress that enhances default features.
WooCommerce stands at the forefront of e-commerce excellence. One of its notable advantages is the availability of an open-source and free platform, built on the trusted WordPress framework. This powerful combination empowers small and medium-sized enterprises to effortlessly create professional online storefronts.
WooCommerce leads the market, empowering over 38.74% share worldwide.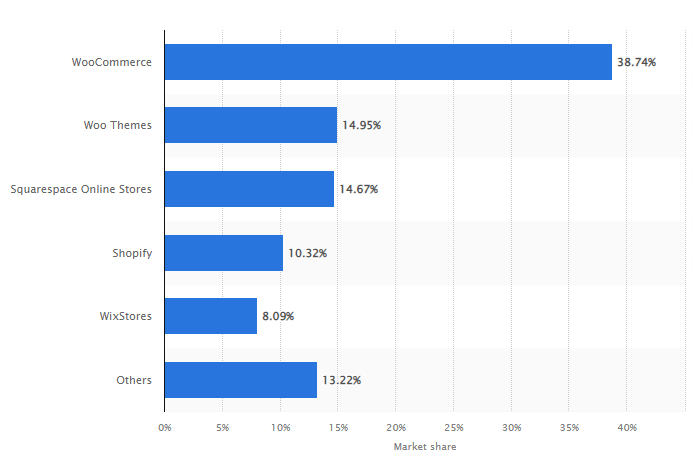 Market share of leading e-commerce software platforms (Source: Statista)
Currently, the internet widely recognizes WooCommerce as one of the most popular and extensively used eCommerce platforms.
9 Limitations of WooCommerce
WooCommerce offers many benefits and truth be told, excels in doing what it does! But just like many other tools, it has some downsides to it.
So, what are the disadvantages of WooCommerce?
If you're unsure about choosing WooCommerce as your platform, our WooCommerce review is here to help. We've simplified everything to make it easy for you to understand and make the right decision.
Read ahead and note a few limitations of WooCommerce.
Ease of use
Setting up and configuring WooCommerce can be overwhelming, especially for users without prior experience in e-commerce and WordPress.
Not knowing what or where add-ons, plugins, or extensions to use can make the store clunky and unuseful.
Regardless of your level of experience, taking the effort to understand WooCommerce's ins and outs is well worth it, especially if you want to run your online business alone!
Only for WordPress
It's solely reliant on WordPress websites, which limits your options if you want to use a different content management system.
You can install WooCommerce, an open-source plugin, on any website built with a WordPress CMS. This can be a disadvantage for businesses that are looking for alternative platforms.
But once you get used to it, you'll see why WooCommerce is so popular!
Owned-hosting system
Before you can start using WordPress, you must have a domain name and an account with a web hosting provider. Later on, you can install the WooCommerce plugin and you are ready to start developing your online store. It's certainly one of the concerned problems of WooCommerce.
Visual
WooCommerce UI appears straightforward to some and complex to someone else.
Not just the plugin UI, but the product presentation also lacks beautification. The default grid format isn't always pretty to look at. And the product blocks in the grid system don't show all the details like in tabular format.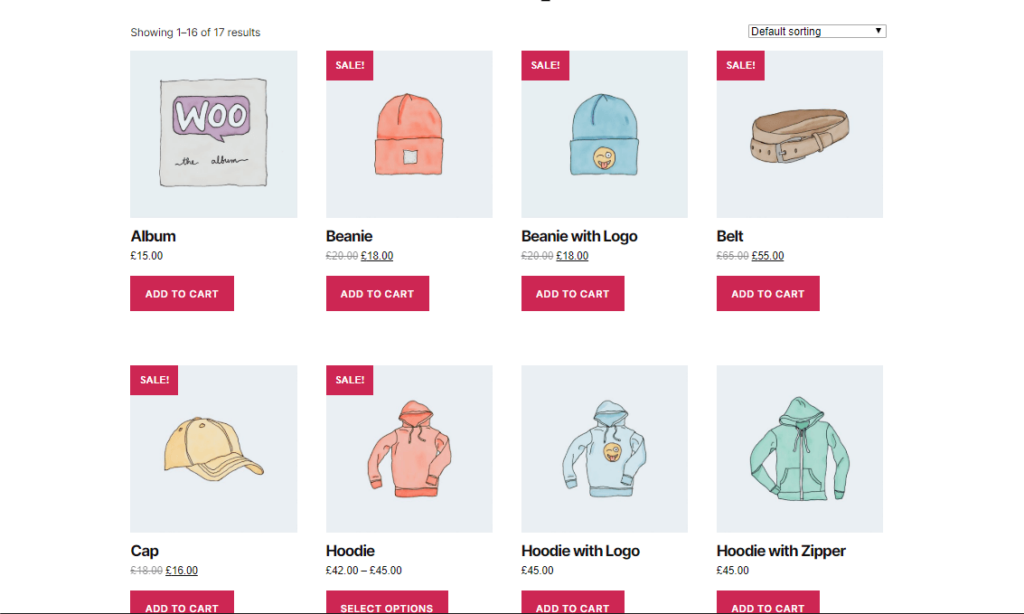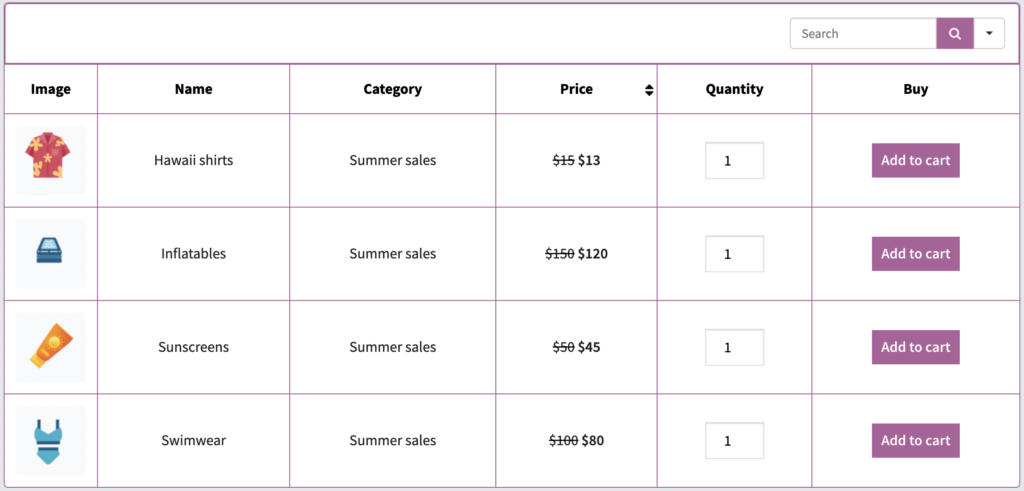 Try Ninja Tables for WooCommerce for a smart tabular look
Not for noobs
Your online store website appeal and better user experience depend on your skills. Everyone can utilize it, but mastering the opportunity requires a little more.
Efficiently using WooCommerce might require time and effort.
Newbies who aren't familiar with the whole system may find it inconvenient.
The learning curve is too steep for non-technical people.
Frequent updates
Sometimes, updating the system can disrupt the existing plugin setup. Incompatibility between updated themes, plugins, WordPress core, or PHP versions can potentially break the website or leave it vulnerable to usability issues and security exploitations.
WooCommerce extensions
For optimum use, you need to install some tools, plugins, or addons. This may be for cart, checkout, or design purposes.
One thing beginners may not realize is that using too many plugins and extensions can slow down your website and make it less efficient because they consume a lot of memory.
Third-party security
Even though WooCommerce is famously used for being open, simple, and versatile, it has some strings attached. In its functionality extensions, you have endless options for themes and plugins to customize your website. To do so, you have to purchase those items developed by Woo or a third party.
And yes, you guessed it! Those third-party tools may not always be trustworthy.
Technical maintenance and support
It's a free plugin, therefore like most open-source platforms, it has limited customer support. Users can submit support tickets or utilize live chat for assistance from the WooCommerce team.
It's worth noting that WooCommerce primarily prioritizes support for its own products. In case users face any issues, they may need to independently search for solutions within the WordPress or WooCommerce communities.
Solutions to WooCommerce Limitations
Is there anything better than WooCommerce?- Yes, everything has an alternative, and sometimes, the alternatives suit you better.
But rather than cherry-picking WooCommerce alternatives, we're gonna list some tools that can either enhance your experience with the plugin or simply give it a competition.
Surecart for WordPress
Ninja Tables for WooCommerce product tables
Barn2 WooCommerce Product Table
MemberPress
Easy Digital Downloads
Bonus: WooCommerce product table alternatives
Final thoughts
WooCommerce offers a lot of features. Consider how its features can specifically benefit your company rather than relying solely on its popularity. Despite all the limitations of WooCommerce, it remains the preferred and extensively utilized e-commerce solution within the WordPress CMS ecosystem.
However, some businesses might want to consider other choices due to the open source status and non-specific assistance of this solution. If you decide to follow this route, the list above offers a reliable selection of possibilities.
In the end, you want to pick a platform that works for your company and has room to expand. To do so, you must weigh the possible Woocommerce pros and cons extensively.
Ninja Tables– Easiest Table Plugin in WordPress