Ninja Tables Is Turning 5!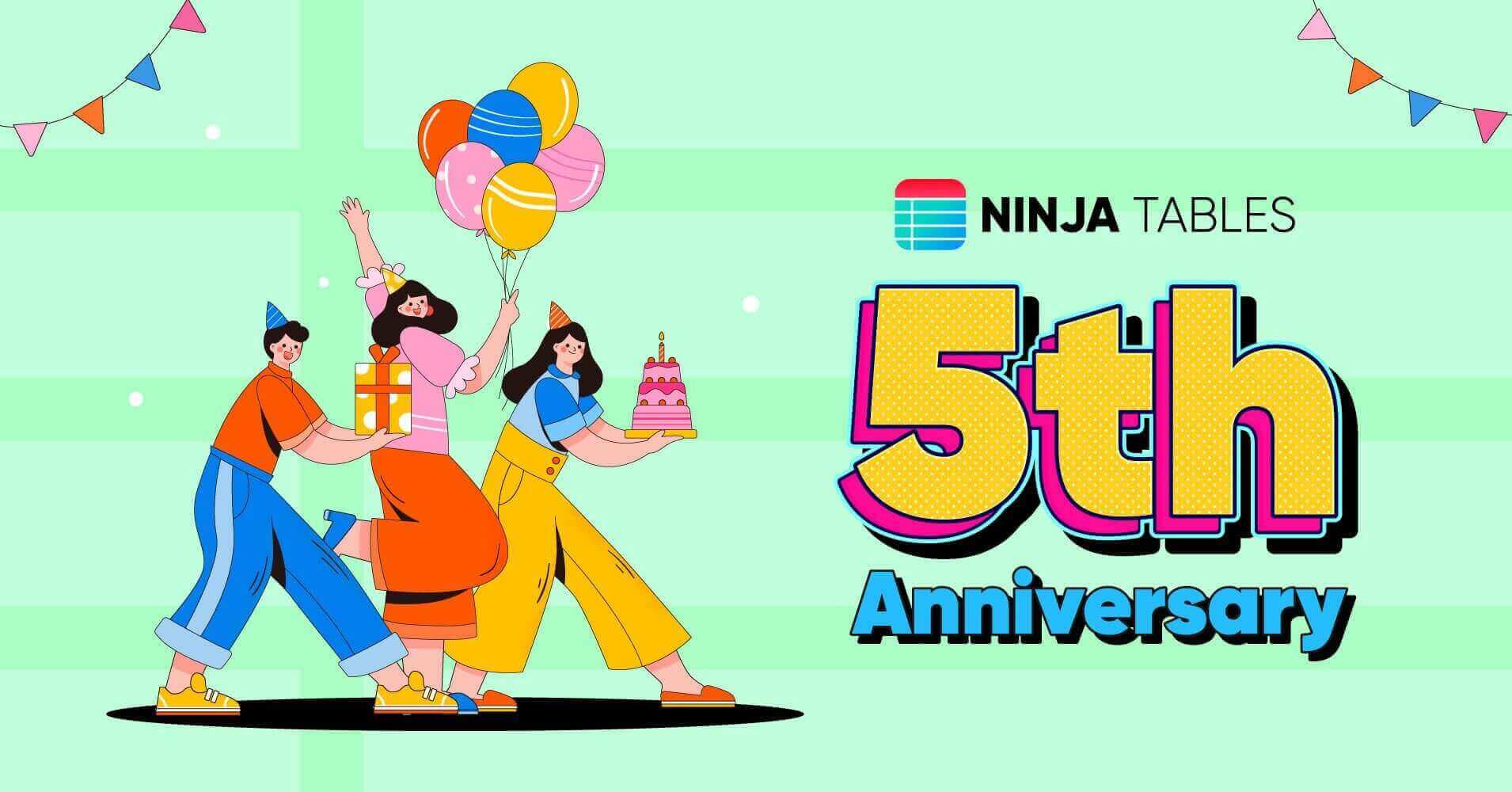 Every day at the WPManageNinja HQ is a celebration, but February 26th is extra special. Ninja Tables' 5th anniversary is approaching and we couldn't be more excited about it!
Since this table plugin project officially kickstarted the "WPManageNinja" brand in late 2017 and went live in 2018, we didn't have to look back ever again. Ninja Tables just shaped the whole company and took it that far, where we are now.
But would you believe it wasn't planned in the first place? You could say it's the lucky four-leaf clover that was created on a whim!
I'm gonna take you for a ride with Ninja Tables and show you how it grew as a WordPress table plugin and grew our parent company, WPManageNinja.
Backstory- Ninja Tables WordPress
We were just thinking about starting a WordPress plugin business in 2017. One late night, I was working on a client project. The client required a table with search, sort, filter, and other advanced functionalities. He also wanted it to look beautiful and smart.
This might sound very easy today, considering so many available table plugins. However, I couldn't find anything suitable back then.
Yes, there were other options that could have "kinda" solved the issue for the client, but they wouldn't be scalable. So, I had to come up with a more flexible, scalable solution with more necessary features. Long story short, I worked 3-4 days straight to fulfill his requirements, but it was still heavy with codes.
I honestly thought it shouldn't have been that hard!
So, the following week, I created a prototype that covers the same features the client wanted. I barely finished a workable version and asked him to try it out. Needless to say, he absolutely loved it!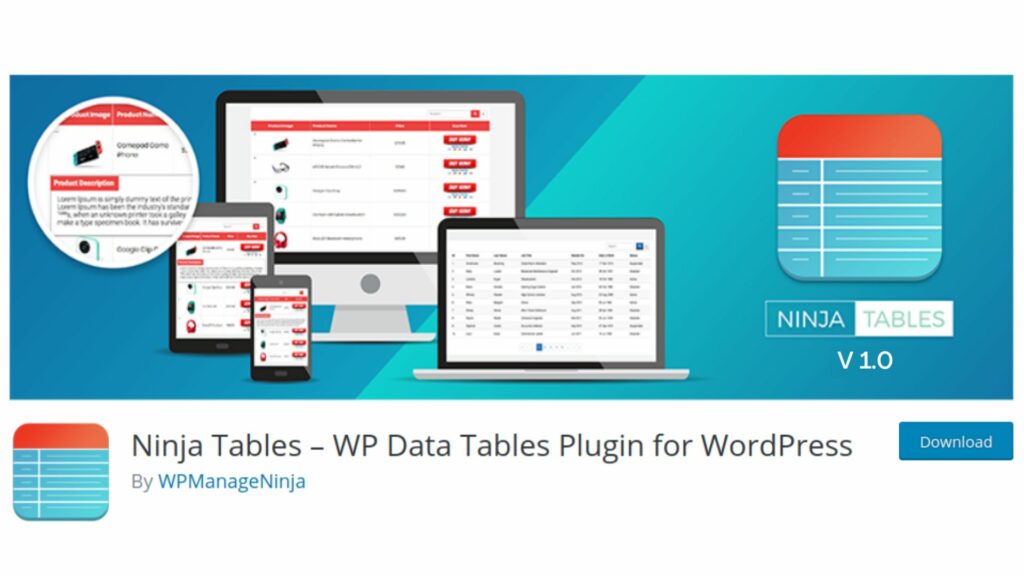 After this, I worked on it a little more and released it in the WordPress repository in February 26, 2018.
And that's how Ninja Tables started its journey and rooted the beginning of WPManageNinja that you know today.
Shaping WPManageNinja
Months went by and we started to get to know the plugin business every day. Ninja Tables was the first plugin created and marketed by us. It kept growing with updated versions and we started dreaming more!
Ninja Tables Pro was released and in the meantime, we worked on some feature requests. Looking at the growth, we became hopeful and hired more developers and support engineers.
WPManageNinja started operating with multiple teams on different projects, instead of a few people working on multiple projects.
In 2018, we were simultaneously working on Ninja Tables and Fluent Forms. We weren't focusing on marketing Fluent Forms heavily since the WordPress forms category was a highly competitive arena for us at that time. We wanted to perfect it before entering the competition with big fish.
Eventually, we succeeded with Fluent Forms and started working on FluentCRM. Ninja Tables and Fluent Forms both were doing great by then!
And when all three products became self-sufficient, we became a team of 85+ Ninjas after hiring more developers, support engineers, and marketers with some more awesome plugins like FluentSupport, WP Social Ninja, Paymattic, and AzonPress.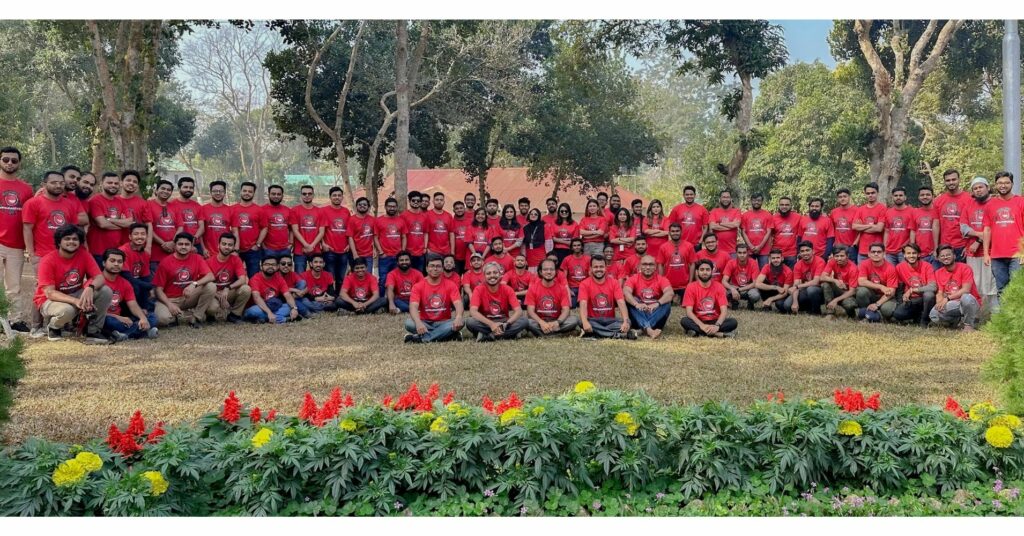 The year 2022 for Ninja Tables
In short, 2022 was awesome! Team Ninja Tables celebrated milestones, achieved new goals, strengthened teamwork, and, most importantly, updated the plugin to be better than ever!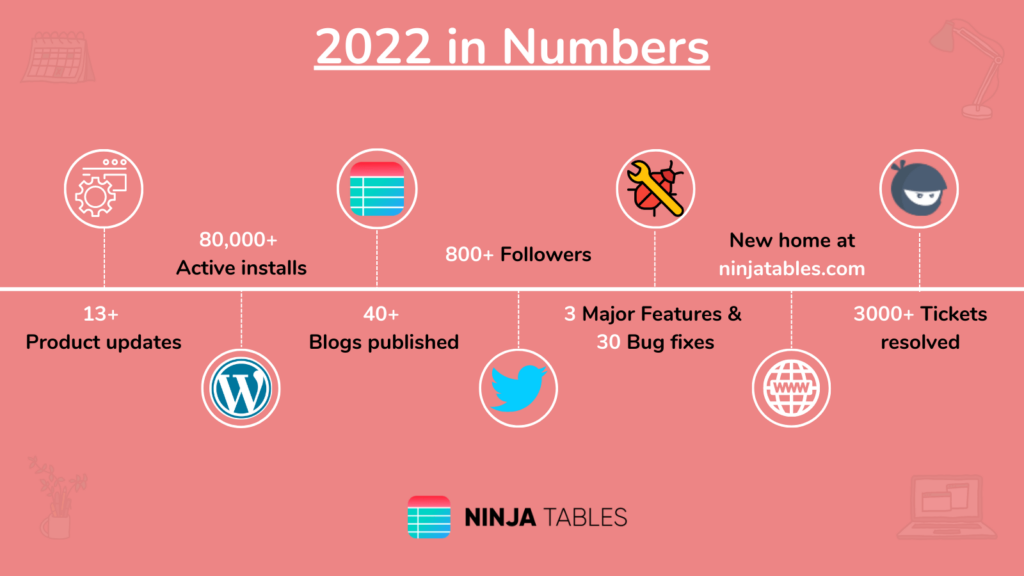 Milestones
Updates
Site launch
Reviews
Socials
Contribution to WP
Milestones
We Crossed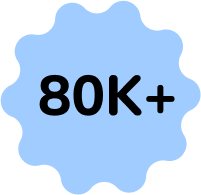 Active Installations
Up From 70k in 2021
We Surpassed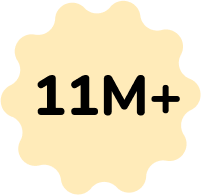 Plugin Downloads
Up From 8M in 2021
We Received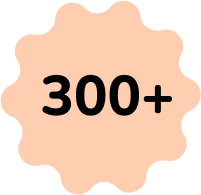 5-Star Ratings
Up From 220 in 2021
Crossing 80k active installations with 12M plugin downloads, Ninja Tables definitely had a successful year.
Updates
One major update was adding the "Drag and Drop Table" module to the table creation menu.
This table builder option is simple and can create data tables fast and easily. It's like a plugin inside a plugin!
And There were 14 product updates and this year Ninja Tables is more stable and one of the strongest table builder plugins in the WordPress repository. After the plugin release, there have been 72+ user-requested updates and bug fixes till now.
Updates and Improvements!
Ninja Tables is now 4.3.2. There are a lot of changes in 2022.
Site launch- Ninja rebrand 2022
A dedicated website for Ninja Tables has been long overdue. We officially kicked it off in October 2022 and everyone loved the design.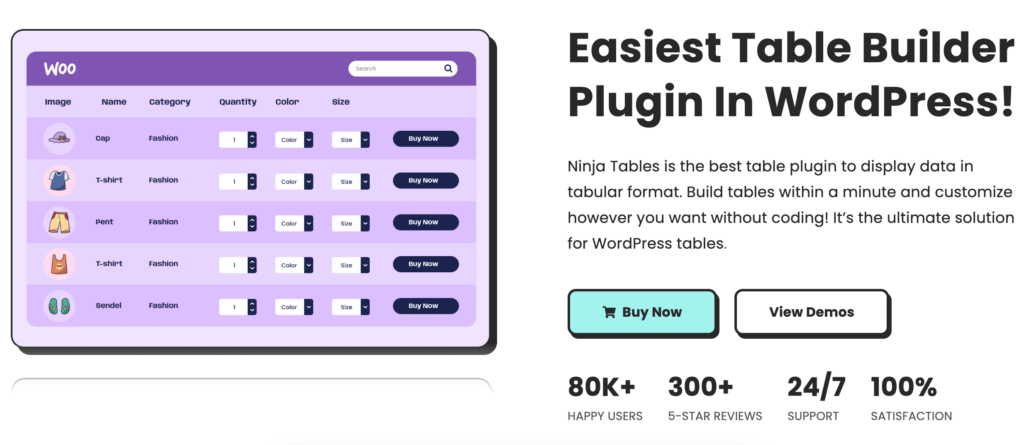 Reviews
We are always open to criticism. But our happy users have loved us 300+ times with five-star reviews!
See What Our Users Say
Just a little portion of all the reviews we can brag about!
Socials
Ninja Tables Twitter is going steadily and smoothly, but we still created a Facebook page. You can hit us up anytime on this app.
Pretty soon, there'll be more social apps for Ninjas to rule.
Contribution to WP
We may have fun every day, but we take WordPress pretty seriously!
Meet Sumon Sarker, third from the left, (Ninja Tables' Lead Software Engineer) as a core contributor.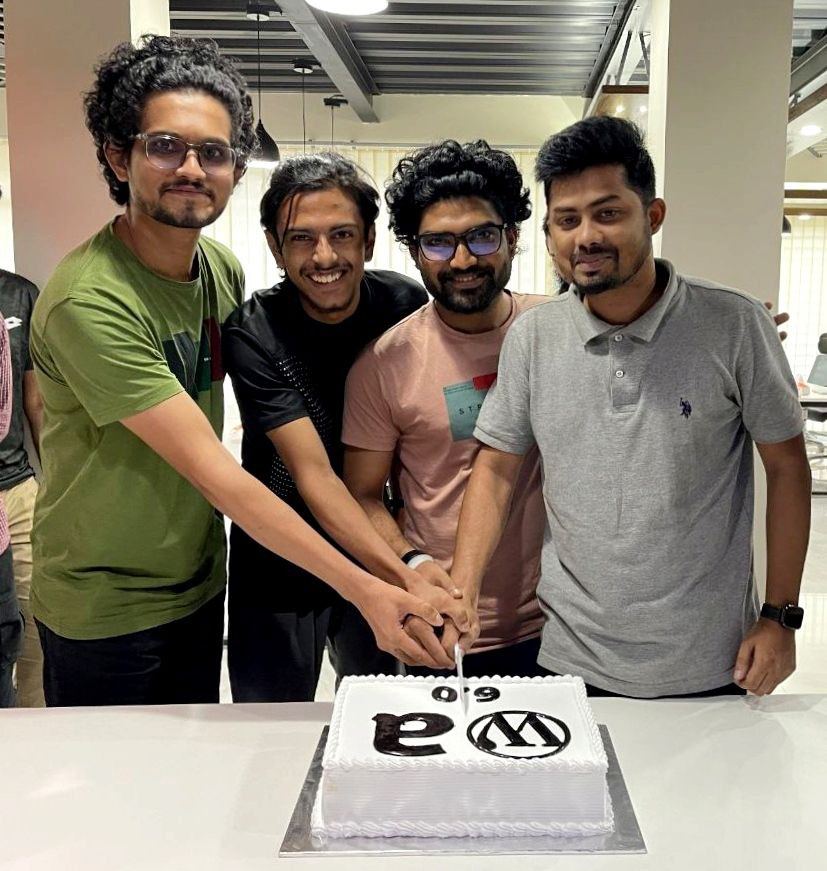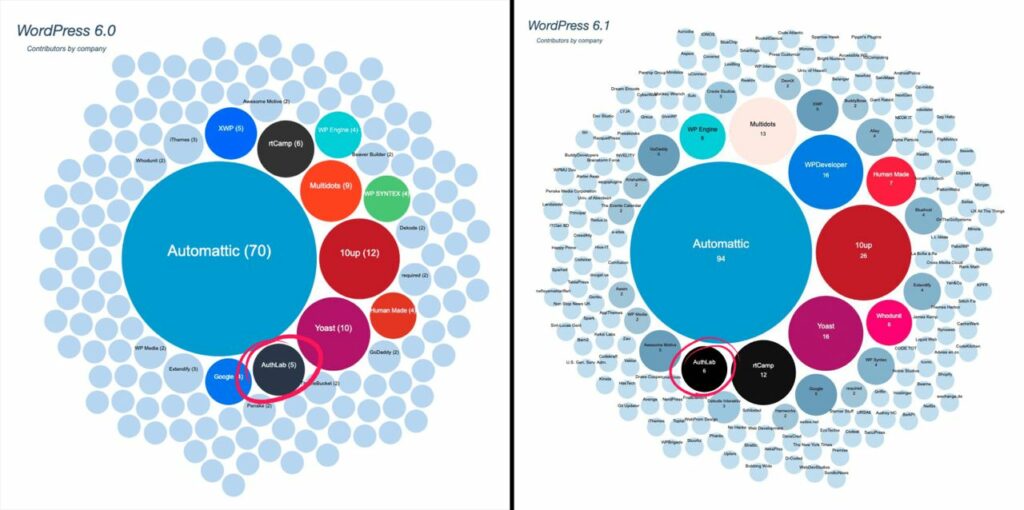 Here goes a more detailed retrospect of our 2022 activities.
Ninjas at WCAsia
Just like every year, we are attending WordCamp, and this time the biggest one, WordCamp Asia!
With some other brilliant minds of WPManageNinja, three from the Ninja Tables team are also attending this event. And the best news is, WPManageNinja is the ASOK Sponsor of WCAsia 2023!
Meet Syed Numan (Support Manager), Sumon Sarker (Lead Software Engineer), and Nusrat Fariha (Product Marketing Lead) at the WPManageNinja booth.
If you're at the event, don't forget to meet your favorite ninjas in the WP Manage Ninja Booth.
5th-anniversary surprise!
Smooth or not, Ninja Tables spent the past years happily and at the same time, made the users happy.
It wouldn't have been possible without your support. So, we are offering you our 5th-anniversary discount with a flat 30% off on all licenses. Let's celebrate, and have a piece of cake.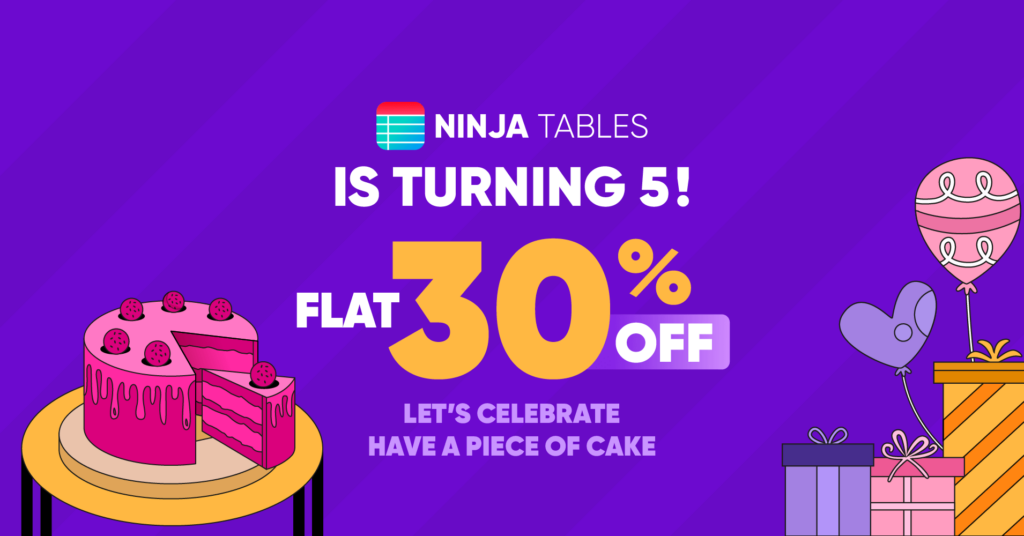 ***Oops! Time's up for the birthday deal! But for you, Ninja Tables is always offering up to 25% off!
What's next?
As a user-centric plugin, team Ninja Tables always works hard to keep the users happy. So far, we have received great reviews and video testimonials.
This year, we started the journey with a new website. We're gonna focus on blogs that answer user queries, update the documentation, have an easily navigable website, and have 24/7 customer support.
Let's not forget about regular plugin updates, more social interaction, and lots of new discount deals!
📌 What's new in Ninja Tables 5.0.0?
We've recently started the Ninja Tables Facebook page. More socials will be active soon.
Wrap up
Every year we celebrate Ninja Tables' birthday with some good words from our happy users. Ninja Tables entered 2023 with 300+ five-star reviews and 80k+ active installations. And it's already the 5th anniversary!
You can count on us for the best features, support, UI, and functions in the future too.
The team will be celebrating Ninja Tables' 5th birthday in Bangkok, Thailand due to WordCamp Asia. We probably won't be cutting a cake like last time, but what's better than a vacation?