Reviews of Ninja Tables Google Sheets Integration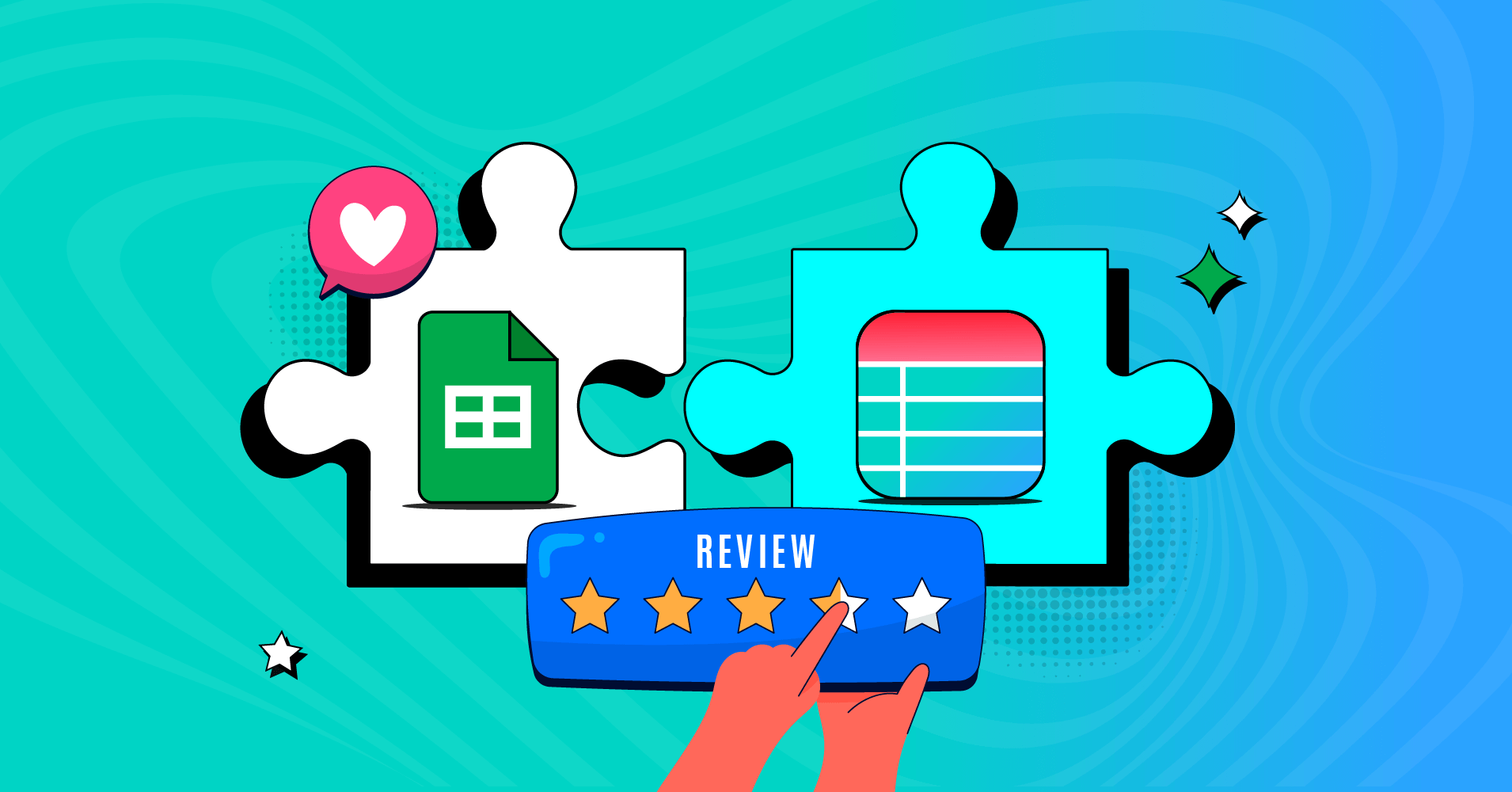 After the latest major update in Ninja Tables with "Drag and Drop Table" and the new website, this plugin got more love from users than ever! But their love for the Google Sheet data table option never once faltered.
Here we got some of the awesome reviews on the Ninja Tables Google Sheets integration from real users on wordpress.org.
From 360+ total reviews, we've handpicked just 9 for you. And all of these are within the past 8 months.
Ninja Tables user reviews on Google Sheet data table
Filtering reviews only about Google Sheets integration was not that easy. Especially when users have been showering their love for Ninja Tables support and other features.
But luckily, we got lots of users that love the Google Sheets and Ninja Tables integration.
If we pick reviews from wordpress.org, we get 10+ reviews on this integration alone. But we're only listing the top 9 reviews on the Google Sheet data table option.
Reviews on Google Sheets data tables
For your convenience, here are the top 4 reviews on this integration from other socials.
Now that you know how much our users love this integration, care to learn how it works?
Create a data table with Google Sheets entries
The whole thing gets done in about 5 minutes!
Here's how to embed Google Sheets in WordPress with Ninja Tables-
Step 1: Create and publish a Google Spreadsheet
Step 2: Connect the sheet to Ninja Tables
Step 3: Select entry fields (work as table columns)
Step 4: Check, edit, & customize
For more details, take a good look at the documentation.
Wrap-up
Ninja Tables is your all-in-one solution for WordPress data tables. No matter what type of data table your website needs, Ninja Tables can make it happen.
And thanks to the Google Sheets integration, creating and designing a Google Sheet data table is literally a sweat-free task with this plugin.
Just publish a sheet and connect it to Ninja Tables. All the Google Sheets data will transfer to the table and appear in an organized format.
From the reviews added in this article, you can tell how much this feature is appreciated by the users. Try it and drop a review of your own!
Ninja Tables– Easiest Table Plugin in WordPress