History, Pros, Cons, and Brief Overview of WooCommerce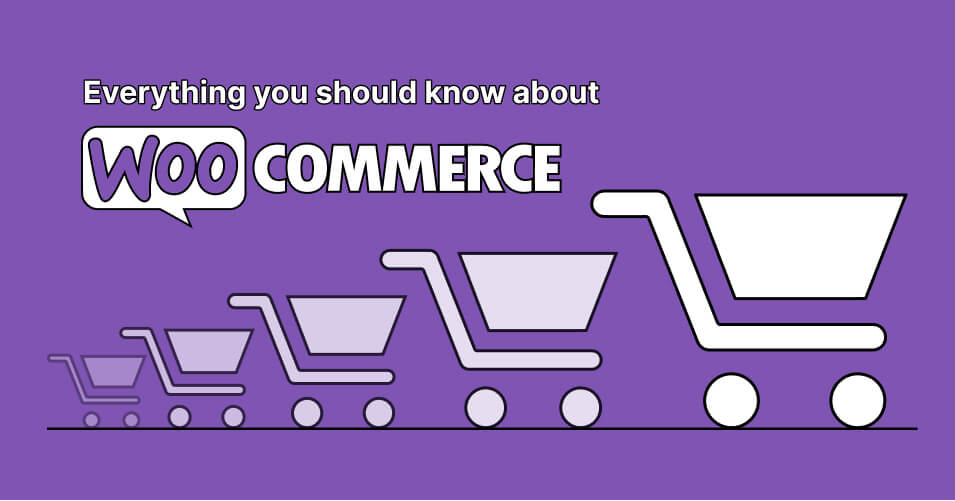 If you think it's time for moving into eCommerce businesses, you are absolutely right. Forbes advisors predicted that eCommerce sales are expected to account for 6% of all retail sales in 2023.
There are ways for opening an eCommerce shop of your own. But we know you want the easiest way of it. For that, you will need WordPress and WooCommerce.
This blog is for those who want to start eCommerce businesses with WooCommerce. It's going to be a series of blogs about WooCommerce, its importance, statistics, processes, and almost everything associated with WooCommerce.
Let's start with the first one 'What is WooCommerce? everything you should know about it.'
What is WooCommerce?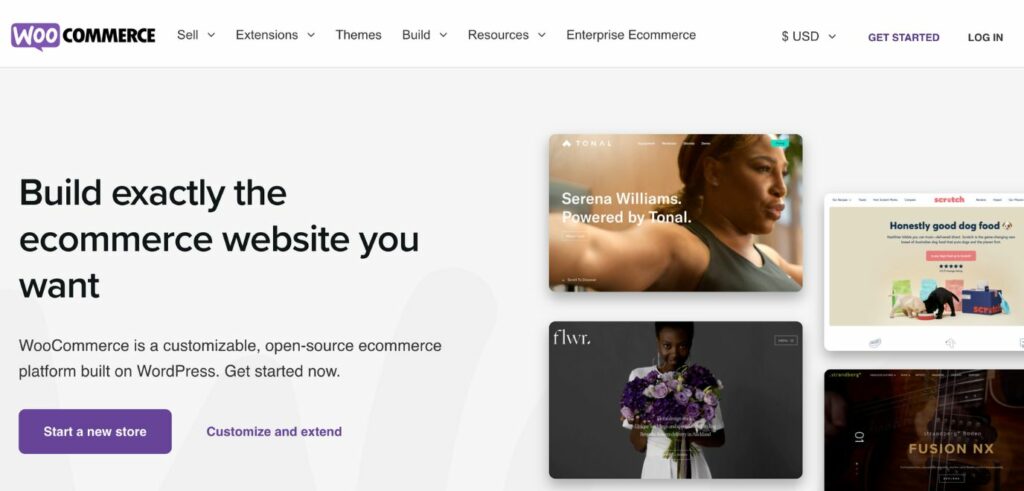 WooCommerce is a free and open-source plugin for WordPress. Over the years, it is the most popular eCommerce platform in the world used by millions of small and large online stores.
WooCommerce was launched in 2011 and is owned by Automattic, the company behind WordPress.com. WooCommerce enables users to create and manage their online stores directly from their WordPress websites.
Users can sell physical and digital products With WooCommerce. You can manage inventory and shipping, and process payments through a variety of payment gateways.
It provides a lot of customization options, including themes and extensions, and helps users tailor their online store to their specific needs.
You can download and use WooCommerce for free. It makes your eCommerce so easy that you just need to buy your domain and web hosting and you are ready to launch your shop.
Story behind WooCommerce
WooCommerce was first released by a small company called WooThemes in September 2011. It was founded by Adii Pienaar, Magnus Jepson, and Mark Forrester. The founders were all based in Cape Town, South Africa.
There were several eCommerce solutions for WordPress at that time but none of them were very user-friendly. Team WooThemes saw an opportunity to create a more intuitive plugin, so they started working on WooCommerce.
The initial version of WooCommerce was released as a free plugin on the WordPress repository, and it quickly gained popularity. It offered a lot of features and customization options.
WooThemes continued to develop and improve WooCommerce, over the next few years.
In 2015, the company was acquired by Automattic, the parent company of WordPress.com, for a reported $30 million.
Since the acquisition, WooCommerce continued to thrive and evolve. It is the most popular eCommerce solution, powering over 28% of all online stores.
The success is a testament to the power of open-source software and the ingenuity of its creators.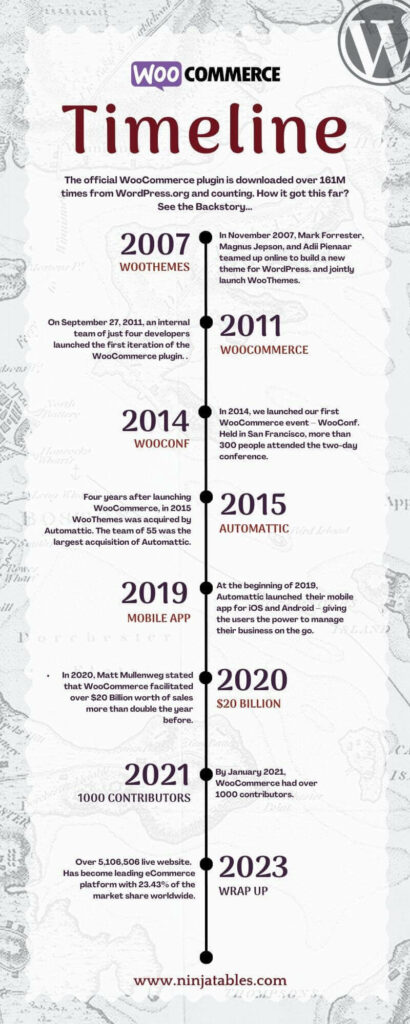 Why Is WooCommerce So Popular?
There are more than 6.5M websites powered by WooCommerce. The plugin has been downloaded more than 211M times to date. The WooCommerce platform had the highest 36.68% market share among the eCommerce platforms as of July 2022.
Here are a few reasons why WooCommerce has become so popular:
Ease of use: The biggest reason for WooCommerce's popularity is its ease of use, even for those who are not tech-savvy. It is user-friendly and easy to set up. It enables users to start selling products online quickly.
Customization options: WooCommerce offers a lot of customization options, and allows users to customize their online store to meet their needs. Users can choose from a variety of themes and plugins to add functionality to their store.
Ninja Tables is a WordPress table builder plugin that enables you to create any kind of table for your website. It has deep integration with WooCommerce and Google Sheets. For showcasing your products in a tabular format, it is the best solution.
Best Way to Show
WooCommerce Product Table
Flexibility: WooCommerce is flexible and you can use it to sell a wide range of products, from physical goods to digital downloads.
Integration with WordPress: WooCommerce is built as a plugin for WordPress, which is one of the most popular website platforms. This means that users can easily integrate their online store with their existing website.
Large user community: WooCommerce has a big user community, which means that there are many resources available for users to get help and support. There are also many third-party developers creating plugins and themes for WooCommerce.
Overall, WooCommerce's ease of use, customization options, flexibility, integration with WordPress, and large user community have contributed to its popularity as an eCommerce platform.
Is WooCommerce free?
Compared to other platforms, setting up an online store with WooCommerce is a cost-effective option. Although the platform itself is free, additional premium features may need to be purchased to enhance your e-commerce store's functionality.
Once you have determined the specific type of WooCommerce store you wish to establish, you can decide which WooCommerce pricing components are necessary to purchase and which ones can be disregarded.
Why Choose WooCommerce? WooCommerce pros and cons
What is WooCommerce? It's fine to consider either the story or the statistics. But a more pertinent question is why you chose WooCommerce over other platforms.
Here are the pros and cons of the WooCommerce plugin.
WooCommerce pros
Freeware: The WooCommerce plugin is free. Just download and install it on your WordPress website without spending a dime.
Open-Source: More than 350 developers worldwide contributed to the plugin development. It is open-source and you can edit and enhance the source code as needed.
Community Support: WooCommerce has an enormous user base. A huge number of users actively contribute to the development of this plugin. That'swhy, it has an effective community support system.
Extensions: There are more than 50k+ plugins to extend WooCommerce functionality and improve store performance.
Security: WooCommerce is a secure eCommerce platform. By using the top security plugins, it can be made even better.
Handy User Interface: People with less proficiency and technical knowledge can also start an online store using WooCommerce. It is easy to use for all as it requires no coding skills to set up.
Mobile-responsive: WooCommerce is mobile-responsive. Users can manage an online store on their Android or IOS devices using the WooCommerce mobile app.
Open customization: You can modify your store's looks and features by applying custom-made WordPress themes and plugins.
The cherry on top of the cake is that WooCommerce is created by a renowned brand like Automattic which is also the creator of WordPress.com.
But the world isn't all sunshine and rainbows. So, let's look at WooCommerce's cons.
Cons of WooCommerce
WooCommerce sets the standard for all eCommerce platforms. But for one plugin to be fit for all, it is impossible to achieve in practice ‒ the impossibility of perfection. Let's look at the flaws of the plugin.
Expensive extensions: The WooCommerce plugin is free. But you can't run an online business alone. You will need other paid plugins to operate a fully functional online store.
There are thousands of WooCommerce extensions, but you may not find the plugin with the needed functionalities. In that case, you will need developers to add your desired features, which may cost you extra bucks.
WordPress dependency: WooCommerce is built for WordPress. One of its most compelling features can also be seen as a glaring limitation. You can't use it on another CMS than WordPress.
Compatible WordPress Themes: WordPress themes are relatively cheap but only use WooCommerce-compatible themes. Otherwise, it will ruin your online store. You may even have to hire a WooCommerce/WordPress service agency to customize the theme.
US-Centrality: WooCommerce is centered on the U.S. market, which creates problems for merchants from other territories. A considerable amount of effort and money is needed to make your store GDPR-compliant.
Test Before Updating: If the update is not compatible with the plugins and themes, it can be disastrous for your website. So you have to test first and update WooCommerce.
Check out the details of WooCommerce limitations.
And that sums it up.
Let's compare WooCommerce's performance with other eCommerce platforms.
WooCommerce Vs Shopify Vs BigCommerce
| Features | | | |
| --- | --- | --- | --- |
| Unlimited Product Attribute | ✅ | ❌ | ✅ |
| MOBILE COMMERCE | ✅ | ✅ | ✅ |
| Built-in marketing | ✅ | ✅ | ✅ |
| EASE OF USE | 10/10 | 8/10 | 8/10 |
| Source | Open-source | Cloud-based | Cloud-based |
| PRICE (MONTHLY)* | $0 | $5, $24, $71, $266 | $29, $71.95, $269.96 |
| Pricing policy | The plugin is free, but the domain name and hosting have to be purchased separately. | Fixed tariffs start at $29,95 per month. | Tariffs start at $29,95 per month but increase according to your volume of sales. |
| Programming Language | PHP | Ruby | Ruby, PHP, Java, and Python |
This table is made with Ninja Tables
Getting Started With WooCommerce
Now that you know more about WooCommerce and its benefits for your business, the next step is to start with it.
The good news is, if you're familiar with WordPress and plugins, creating online stores will be easy.
You can get your WooCommerce store up and running in 4 steps.
Get your domain, and hosting, and install WordPress
Download, install, and activate WooCommerce
Setup WooCommerce
Add your products
Start selling from your website
It's just the bare bones of getting started with WooCommerce. We will return with an in-depth tutorial on 'WordPress WooCommerce Tutorial: Step-by-Step Guide'. Stay tuned.