Barn2 Plugins Bundle Offer or Standalone Ninja Tables?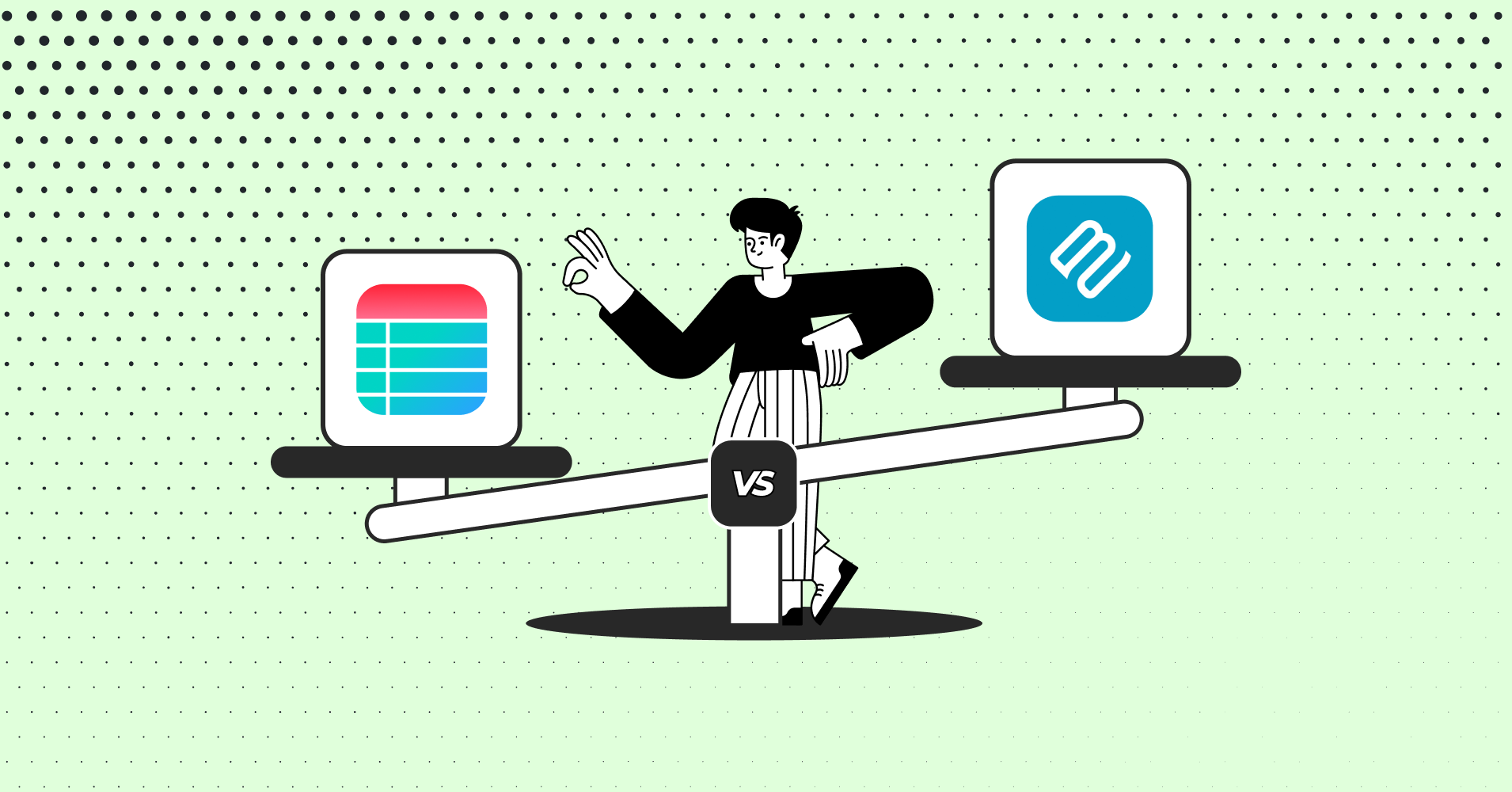 Once in a while, we see super-saver plugin bundle offers for WordPress plugins. It creates the excitement of getting multiple products at a relatively lower price range. Instead of selling standalone products at different prices, they hand you a whole set for one price!
Recently, the Barn2 Plugins bundle pulled this off very successfully. They grouped their plugins in three different sets, with prices starting from $199 to $799/yr.
But what if we tell you there's a standalone plugin that gives you several plugins worth of functions, all under $50?
We're talking about Ninja Tables, an all-in-one WordPress table plugin that brings everything!
Barn2 Plugins Bundle offers & Ninja Tables
Here's what the Barn2's bundle saver comes with-
-All Access bundle (19 products, 20 sites) for $799/yr
-Premium WooCommerce bundle (15 WooCommerce plugins, 5 sites) for $449/yr
-Premium WordPress (4 WordPress plugins, 5 sites) for $199/yr
But guess what!
Ninja Tables alone gives you functionalities from the Barn2 Plugins bundle!
All these and more at only $49 annually!
It's already a bundle without multiple plugins grouped in it. You get all the features but only pay for one.
WooCommerce product table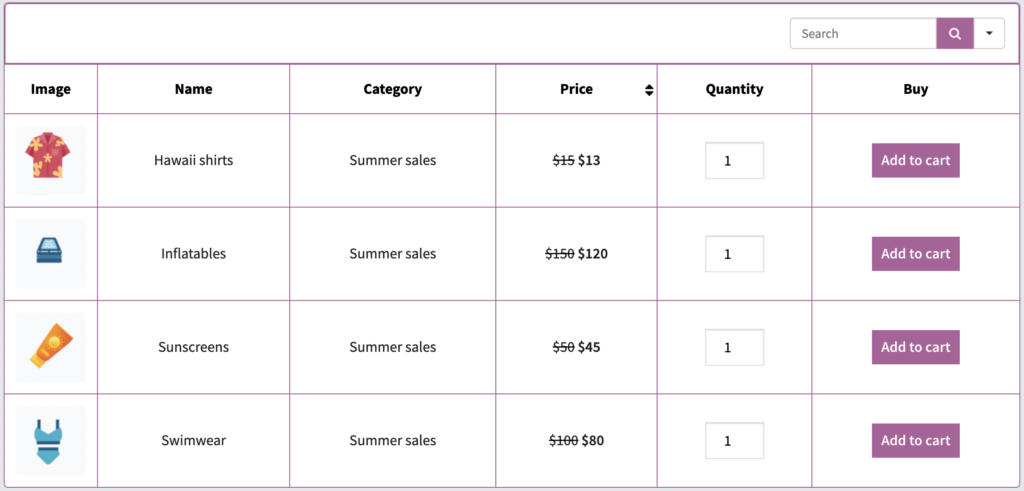 Ninja Tables saves you time and increases your sales with proper tabular arrangement. Table colors and default WooCommerce features are also customizable.
WP posts table
Here's a sample posts table that pulls every Ninja Tables WordPress post and shows in a tabular format.
Filter

Ninja Tables custom filter helps in searching big data tables.
Product variation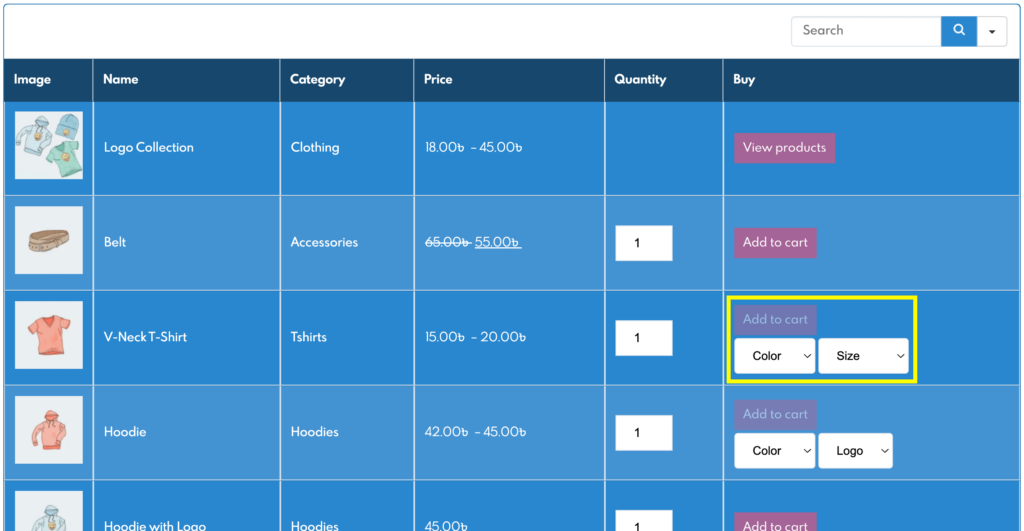 Customize a specific product with its variations (size, color, material, etc) right in Ninja Tables. No need to install another plugin for it.
Fast checkout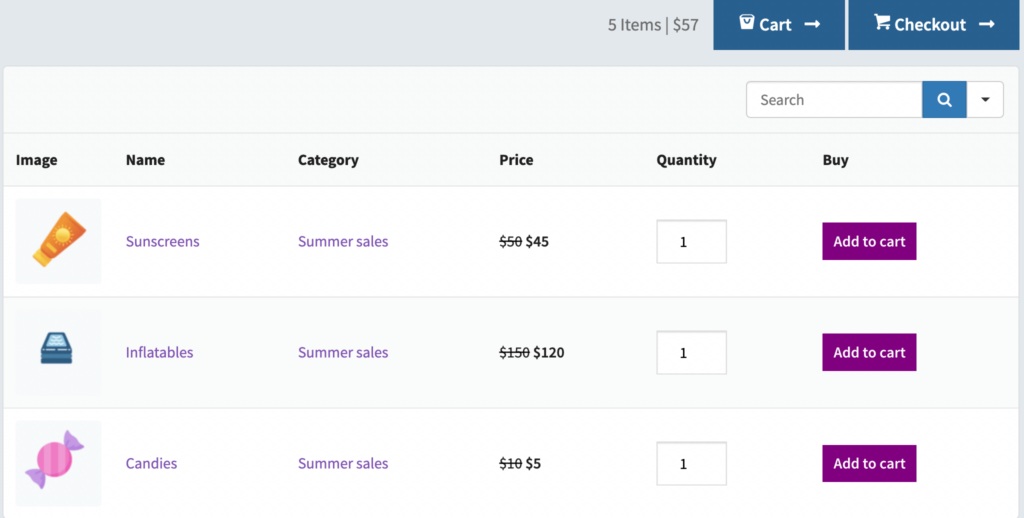 Add products to your cart and checkout fast. Doesn't even take 2 minutes!
Customizations
Everything in Ninja Tables is customizable. Change table colors, background, texts, format, size, and all the default options.
Check out some more benefits of Ninja Tables.
So, isn't it clear Ninja Tables is the real super-saver bundle? It's the one single plugin that offers it all.
Why pick Ninja Tables instead?
Considering the prices, usage, and plugin combo, Barn2 Plugins offers might not be exactly what you need.
| | |
| --- | --- |
| Barn2 Plugins vs Ninja Tables | |
| Multiple plugins crowd dashboard | Single plugin handles multiple functions |
| Learn about many plugins before use | |
| Separate plugins in bundles | Combo of multiple plugins |
| WP posts, WooCommerce, product variation plugins in bundle | |
| Support complex for multiple plugins | Easy support & dedicated team |
| More plugins mean more documentations | Dedicated documentations for one plugin |
| Lowest bundle offer $199/yr | Lowest annual license price $59 |
Table Powered by Ninja Tables
McDonald's Happy Meals have some delicious offers as a combo pack. But in hindsight, it's not reasonable, and maybe you don't even want some McNuggets with the burger and coke.
With Ninja Tables, you get a combo of features that usually come with different plugins.
So, instead of cramming your dashboard with 4/5 separate plugins, you can do most of your job with only one!
Ninja Tables features
| | | |
| --- | --- | --- |
| | | |
| WooCommerce product tables | Drag & drop table builder | |
| | | |
| | | |
| | | |
| | | Circle Rating, Ribbon, Button, Star rating, Lightbox |
| | | |
| | | |
| | | |
| | | |
| | | |
| | | |
Table Powered by Ninja Tables
TL;DR
If you go for the plugin bundles from Barn2, you will get some top-performing plugins. But if you pick Ninja Tables, you get top features packed in one plugin!
Nobody wants too many plugins that weigh down their website. So, what do you want? A combo or ONE All-Rounder?
Get the best features by paying for only one plugin.
Hopefully, we've cleared your doubts about the Barn2 Plugins bundle and Ninja Tables. Let us know if you have any queries.
Ninja Tables– Easiest Table Plugin in WordPress