FOMO Marketing Ideas: Create Urgency and Drive Conversions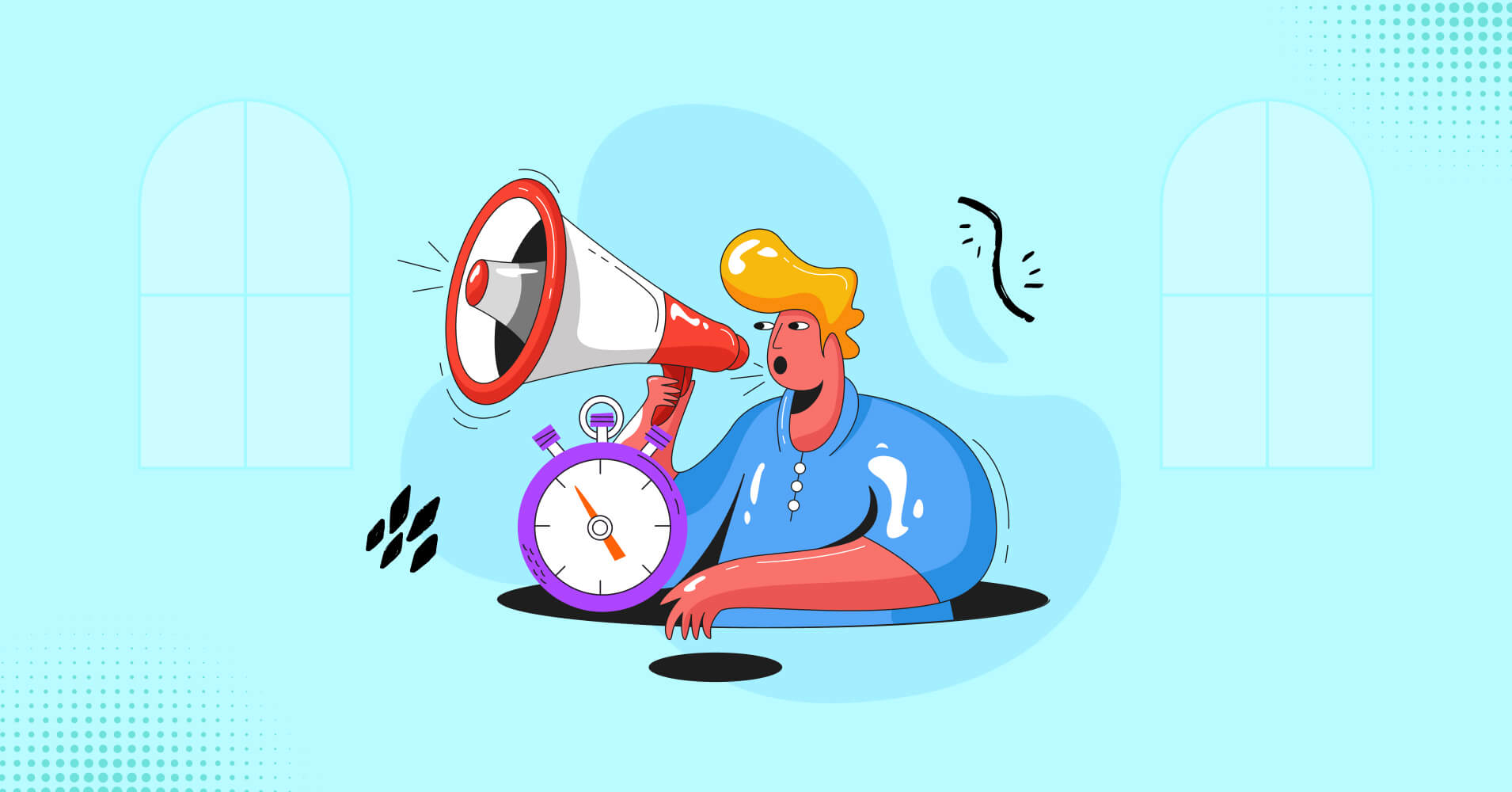 Do you think Apple users like standing in long queues when a new iPhone drops? No. But they do that because FOMO marketing has a huge impact on them!
Most of them simply do it because others are doing it and they think all the "good" stuff will be out of stock if they're not there on time.
You would be surprised at how much time and effort people will give just to feel like they are part of a community. By standing in long queues, people get a story to tell their friends. It's social proof that they're willing to wait in a long line to get the best product.
And not so surprisingly, this works like magic on other people who are not generally Apple lovers. Next time you'll see them in the queue so they don't miss out.
Why do you think it happens? That's what we have for you here.
What is FOMO marketing?
"FOMO" is the short form of "Fear Of Missing Out" and it's a purely psychological concept that creates urgency.
Take pop culture as a reference. Someone who hasn't seen any of the Harry Potter movies tends to feel left out in a conversation where terms like "muggle" or "Quidditch" is mentioned. So they watch the entire franchise on a lazy Sunday to be a part of the conversation next time.
This action was triggered by FOMO.
FOMO is a huge part of marketing directly or indirectly. The Harry Potter franchise just got a new fan and they didn't even have to invest in it.
FOMO creates a sense of urgency among consumers, that makes them take immediate action to avoid missing out on something.
FOMO marketing ideas
If you don't have a brand-new gadget, don't understand a meme reference, or can't participate in pop culture talks, you are just not cool.
Halloween, BFCM, and Christmas sale times are right around the corner. So if you have an online business and want to increase your sales and revenue, you better intrigue your potential customers to sell more.
How do you create a FOMO in marketing?
We have some simple yet effective FOMO marketing ideas for you, just in time for the crazy sales seasons.
Limited-time offers
Time-sensitive promotions can prompt immediate action from your customers.
You can use some phrases to make them believe there's no time to waste. For example,
Last Chance!
Only For Today
Limited Stock
Exclusive Deal
Now or Never!
Don't Miss out!
Place these words smartly on your website, preferably as a CTA, and pique customer interest.
These trigger words also work in emails, social media captions, SMS, or banners.
P.S.- Be careful! You might turn them away if you push too much.
Countdowns
You probably will be late to work every day if clocks didn't exist. Watching minutes pass by makes you get up from bed and go to work on time.
That's exactly what a countdown timer does for a website. If people see the clock hands moving fast or second/minute changing on a digital timer, they'll think they're missing out on something.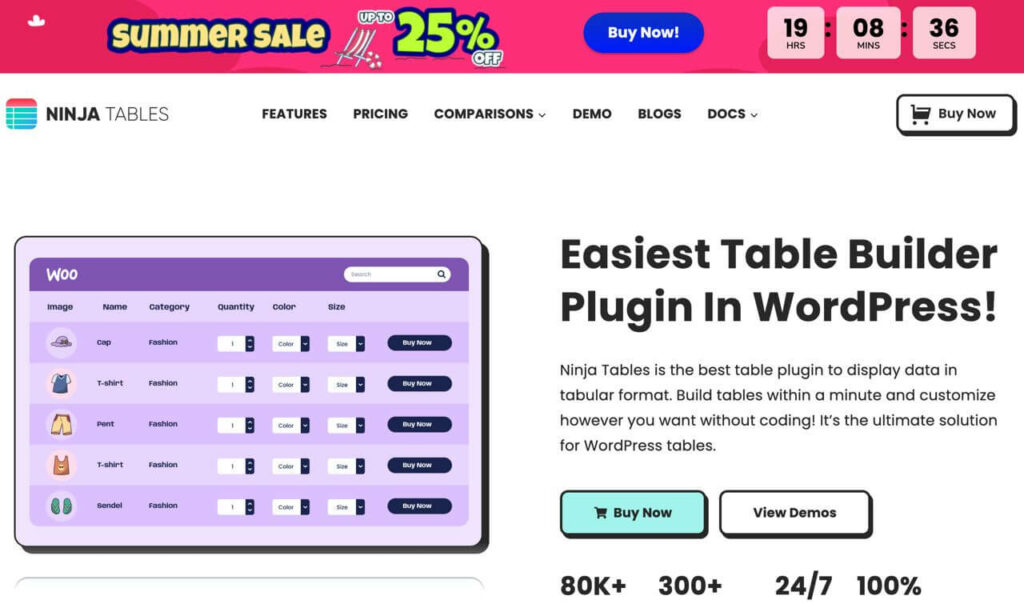 You can do the same by counting down to days. But watching a clock tick down is actually more triggering.
Intensify the feeling of urgency with countdowns on your website header, email campaigns, or wherever you think it fits.
Exclusive access
We all love special treatment. If your customer thinks he's very important to your business, you're likely to create a loyal customer for a lifetime.
Offer exclusive content, discounts, or products to a selected customer or subscriber to make them feel special. Announce it by saying they have been a regular buyer and you'll see many others start to compete to be part of the exclusive club.
Social proof
Highlight testimonials and UGC by real customers that showcase the demand for your products or website.
FOMO and social media go hand-in-hand. If your customers post a review on your page or tag the page/website, a wider audience gets to know you.
Or, you can post 5-star reviews by your customers.
A potential customer who stumbles upon a good review will want to try what you offer and jump on the bandwagon.
After all, nobody wants to miss out on something new or something everyone's saying is good!
Flash sales
Arrange a flash sale once and see the crowd you get.
Flash sales don't last more than 36 hours. The shorter it lasts, the better the sales! These short-lived sales induce panic and trigger buyers to take action fast.
You can promote flash sales through social media or banners outside your store. Ensure as much exposure as you can, and increase the traffic.
Potential buyers will definitely fall victim to the FOMO when they see the sudden crowd or the limited lifespan of the sale.
Free shipping
Customers will pay $100 for a product, but they step back when the shipping cost is a little too much they're willing to pay.
Many stores found a way around that and now offer free shipping. When the shipping is free, customers tend to buy what they want without worrying about the cost.
"Inmar Intelligence Survey Reveals that Consumers Will Spend More and Wait Longer For Online Purchases that Offer Free Shipping."
Offering free shipping sometimes works better than offering discounts. Because people may think you're offering a discount after inflating the actual price. But free shipping? That's solid!
Limited stock
Nothing triggers panic-buying more than a notification or banner that says "Limited Stock!"
If you display the stocks are running out on the website, customers will instantly act due to FOMO. This notification can also be an email, a social media post, a text message, or a billboard ad.
Online stores like Amazon use this trick to get customers' attention. Likewise, showing how many people bought the product can create a FOMO.

Amazon's "Only 5 left in stock- order now" or "10K+ bought in past month" are really effective.
Popups
Creating FOMO is all about making the customers buy. If you see a fall in your retention rate or revenue, use popups to offer a discount on a purchase.
Here's how Bombas does it.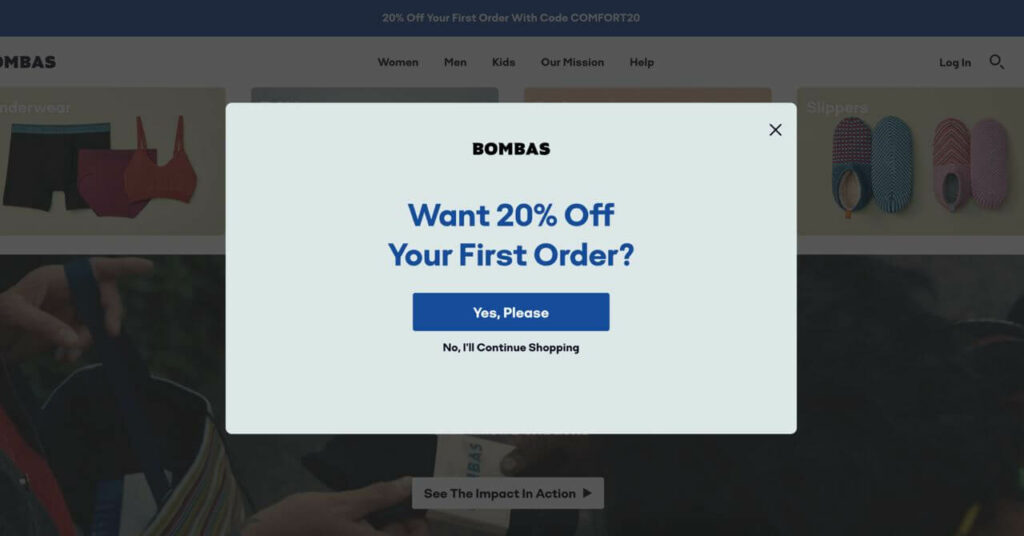 Of course, this offer can also land in an email or whatever platform fits your business.
Conclusion
Do you know what percentage of people make purchases due to FOMO? – 60%!
You may think using FOMO advertising or FOMO tools is against the rules of honest marketing. But there's no denying that triggering FOMO drives conversions, boosts engagement, and solidifies your brand's position.
We can give you all the FOMO marketing ideas you want, but you'll see no results until you start implementing them.
So, try the tips we brought you in this blog, all or one, and let us know your experience or insights.
And if you, as a customer, wanna talk about how to get rid of FOMO, we're all ears!
Ninja Tables– Easiest Table Plugin in WordPress