Once you install and activate Ninja Charts, this plugin is ready to create any type of chart you want!
As a free WordPress chart plugin, Ninja Charts makes the process of creating online charts very easy.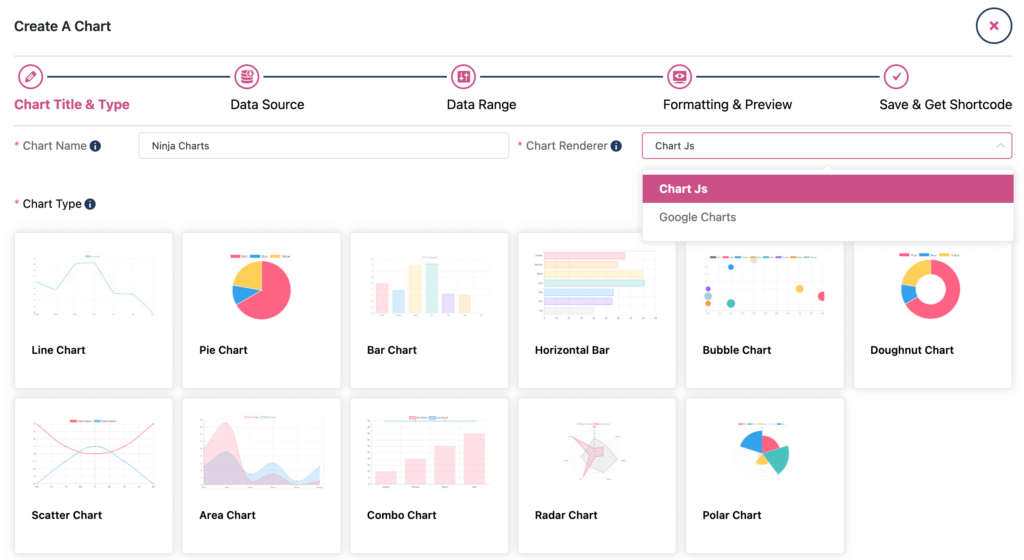 Chart renderer in Ninja Charts:
Chart options in Ninja Charts (Charts from both renderers):
Line Chart
Pie Chart
Bar Chart
Horizontal Bar
Bubble Chart
Doughnut Chart
Scatter Chart
Area Chart
Combo Chart
Radar Chart
Polar Chart
Creating WordPress Charts with Ninja Charts #
First of all, go to the Ninja Charts dashboard and click the "Add New" button.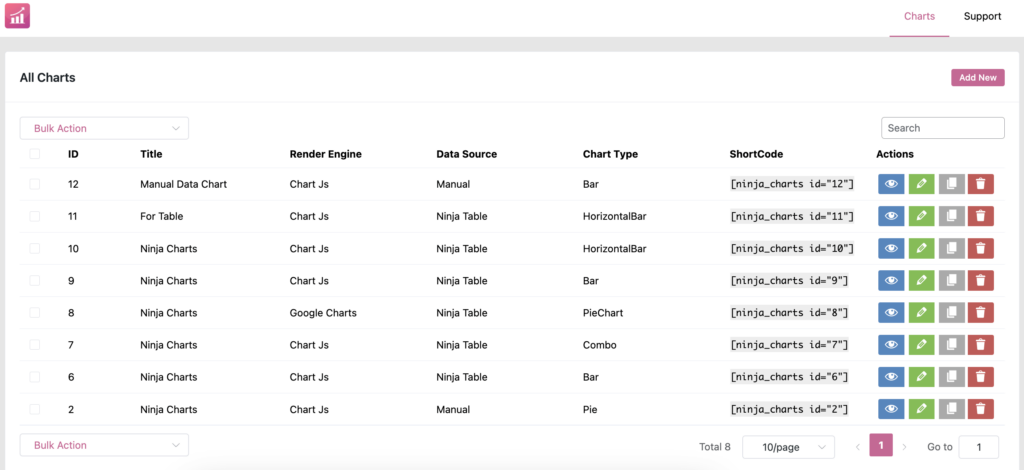 Enter the chart name.
Choose a Chart Renderer. Choose either Google Charts or Chart Js.
After choosing Chart Js here, you'll see multiple chart types. Let's pick one.
We've selected the Horizontal Bar chart for demonstration and clicked Next.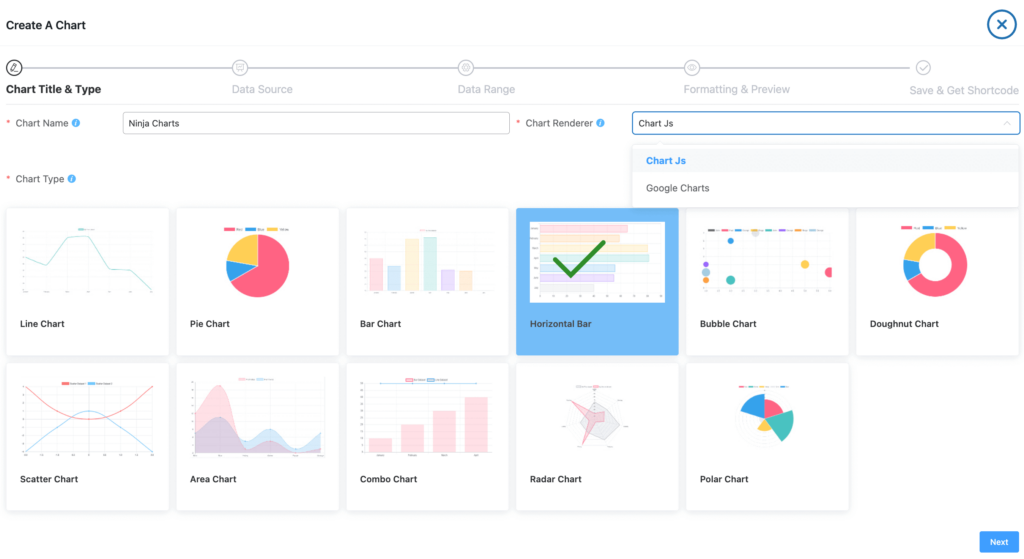 After this, you have to select the Data Source from the Source option.
-Manual Input
-Ninja Tables
-Fluent Forms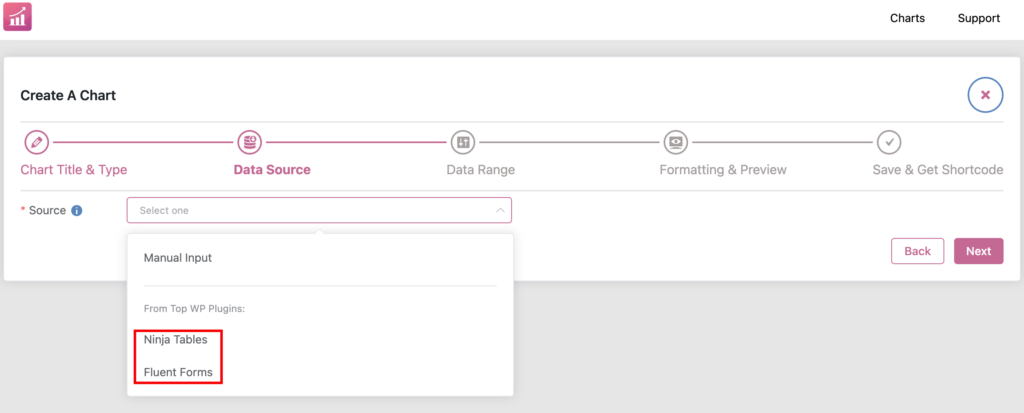 Here, we've selected Ninja Tables as the data source as an example.
Now, select the table you want to turn into a chart from the dropdown.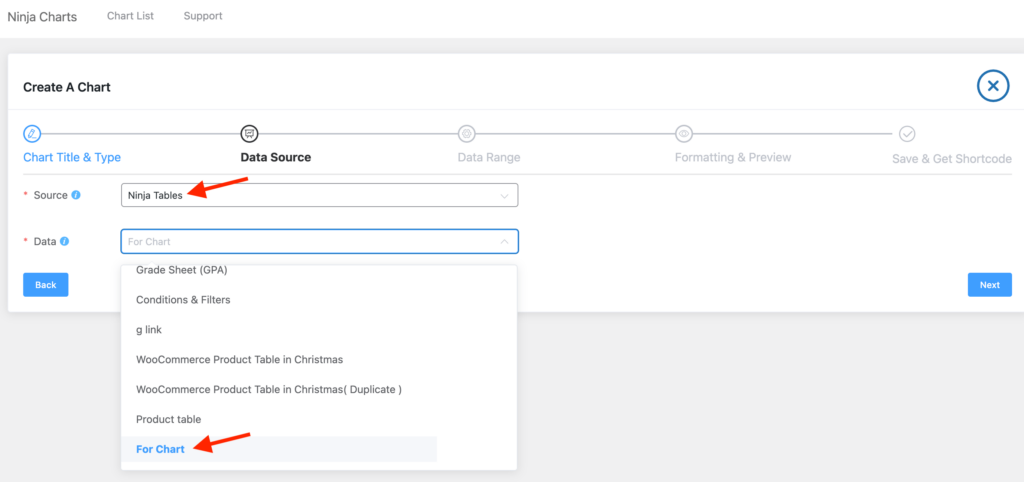 Hit Next and now you're in the Data Range tab where you can choose what table entries you want in your chart.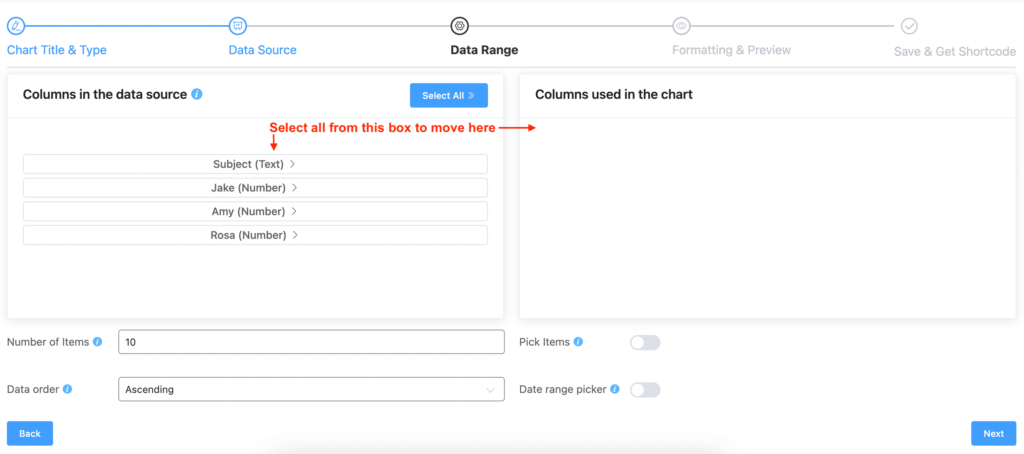 You can customize it all you want in the Formatting & Preview tab.
So, here's the Horizontal Bar chart by Ninja Charts made with the chosen data table in Ninja Tables in the Formatting & Preview tab.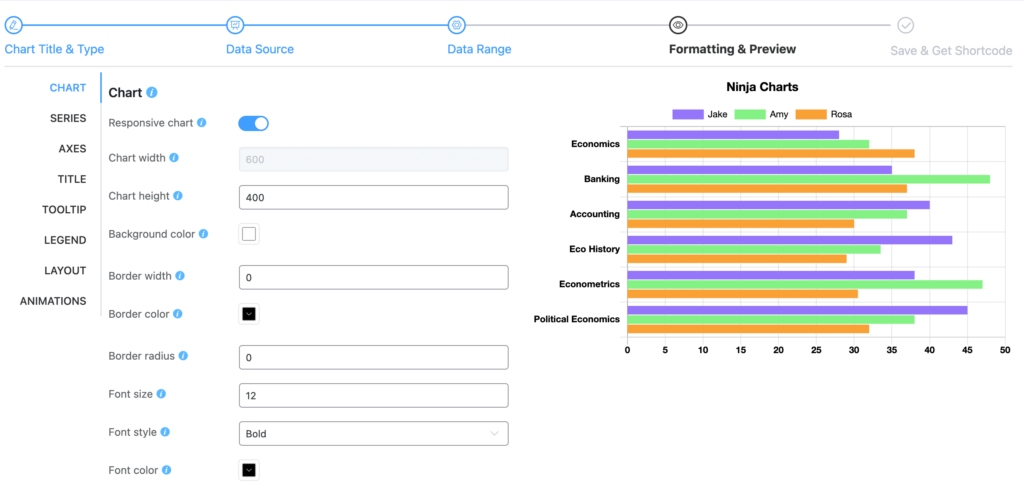 Now hit Save and get the shortcode from the next tab.

Copy the auto-generated shortcode and paste it anywhere on your website.
This is how you can create different charts using Ninja Charts.