The Language Settings in Ninja Tables lets you select any language for your tables according to your needs.
Follow this easy guide to set up the language settings in your table.
The first step is to go to the Table Configuration tab, where you will find the Language Settings on the left side.
After clicking on this option, you can configure your preferred language for three settings.

Such as- Empty Results Text, Search Box Placeholder Text, and Search Dropdown Heading.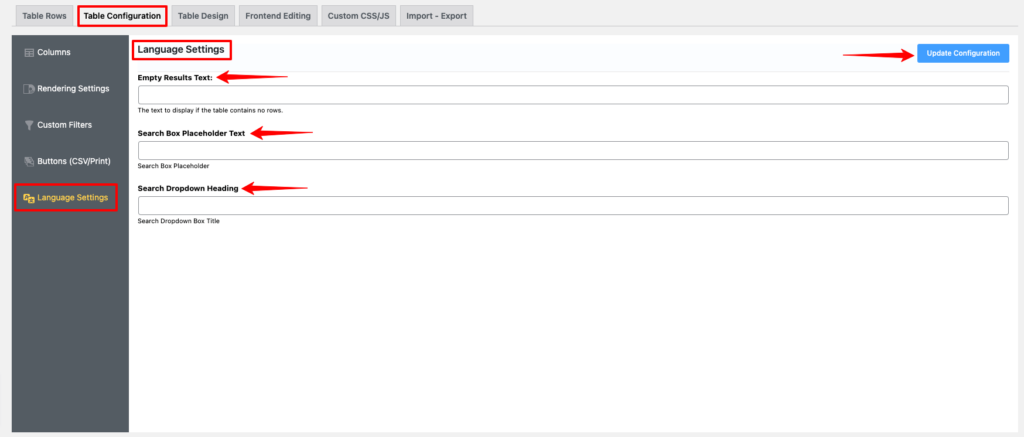 The title of these options already explains the functions, you can place the language you want and then click on the Update Configuration to save the settings.
In the final step, you just have to preview the output to see the results of your table. In the table given below, words are set to Albanian in the search placeholder when the table rows are empty & in the dropdown heading.


This quick guide explains to you how to use Language Settings in your table easily.