From the Table Font Settings option in the "Other" tab, users can change the table's font family and font size according to their requirements.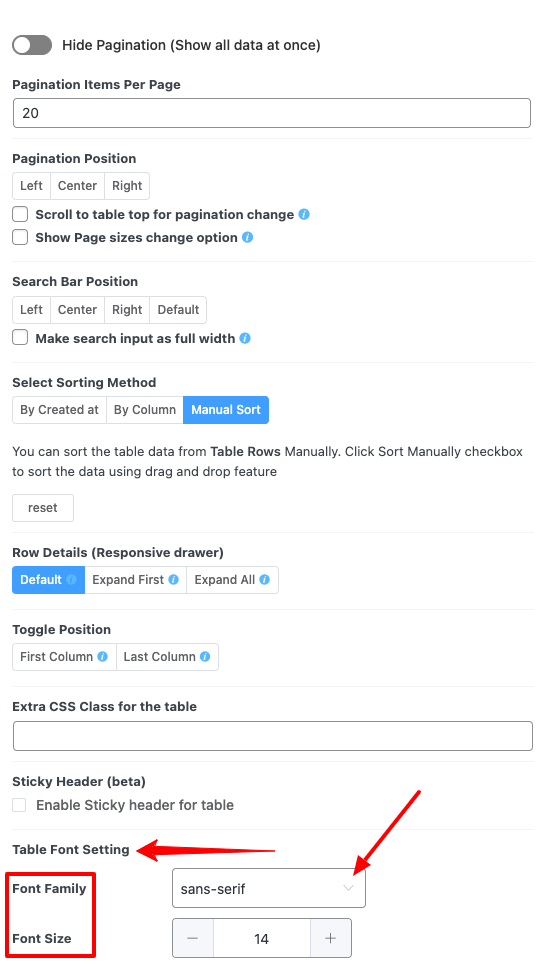 Users can choose the Font Family from the dropdown. The list has multiple fonts- Cursive, sans serif, monospace, etc.
By clicking on the "+" and "-" icons in the Font Size option, users can change the table data font size.
Using Font Settings in data tables, you can stylize the texts. For example, a restaurant menu table can use cursive fonts to match the restaurant theme.