A data table should have dynamic data input. And Ninja Tables offers you an HTML Field option for that.
You can decide the data type right from the start when you add a column to the table. From your dashboard, go to the Ninja Tables plugin → Tables (the table where you want to add Column) → Add Column.
Choose "HTML Field" as the data type from the list above. HTML field enables you to make the text bold/italic, edit the text color and add media files, create lists & add anchor links.

Update the column with the data type and edit the input fields.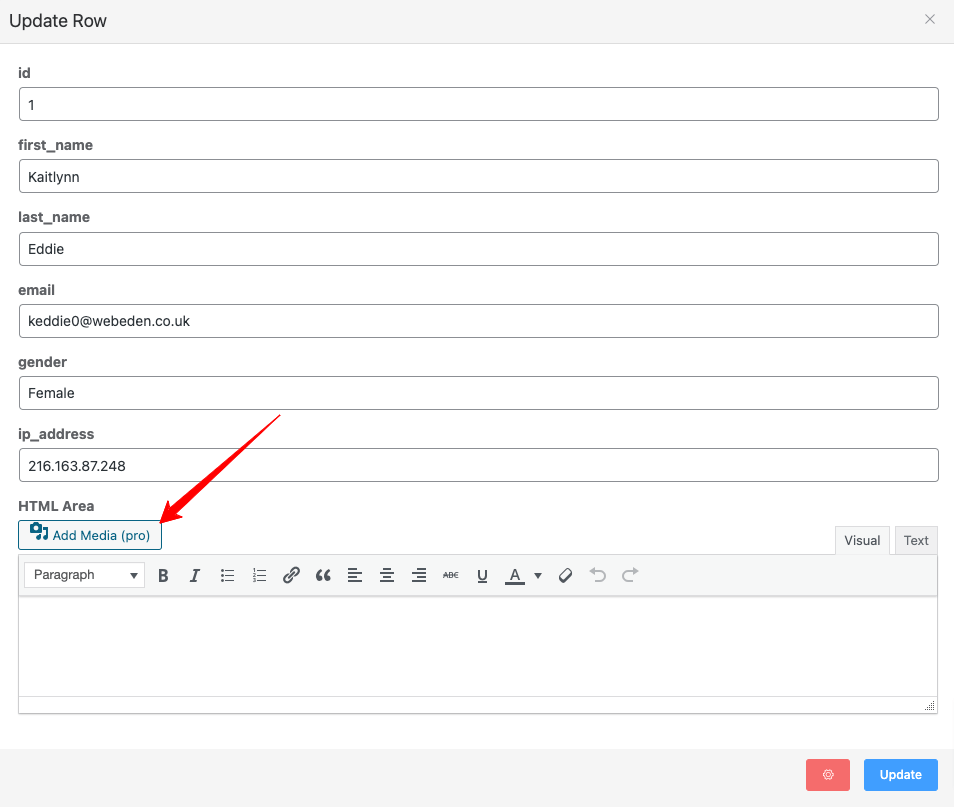 HTML field can add hyperlinks, HTML code, or any media you want your data table to have.
A product table or any website using a data table can utilize this feature for the respective businesses.
Using HTML data type is super easy when it's Ninja Tables.