JetEngine is used for Custom post types and relations between these post types.
Let's have a look at how JetEngine Integration works in Ninja Tables.
To build a Custom Post type, you must have the JetEngine Plugin installed first.
Then, you need to create a New Post type, or you can also work on the existing Post Type.
Go to the JetEngine dashboard → click on Post Types, and General Settings will appear.

You must add some Custom Fields to the Custom Post Type.
Give your Post Type Name and Post Type Slug and enable the Edit Post type/meta box link.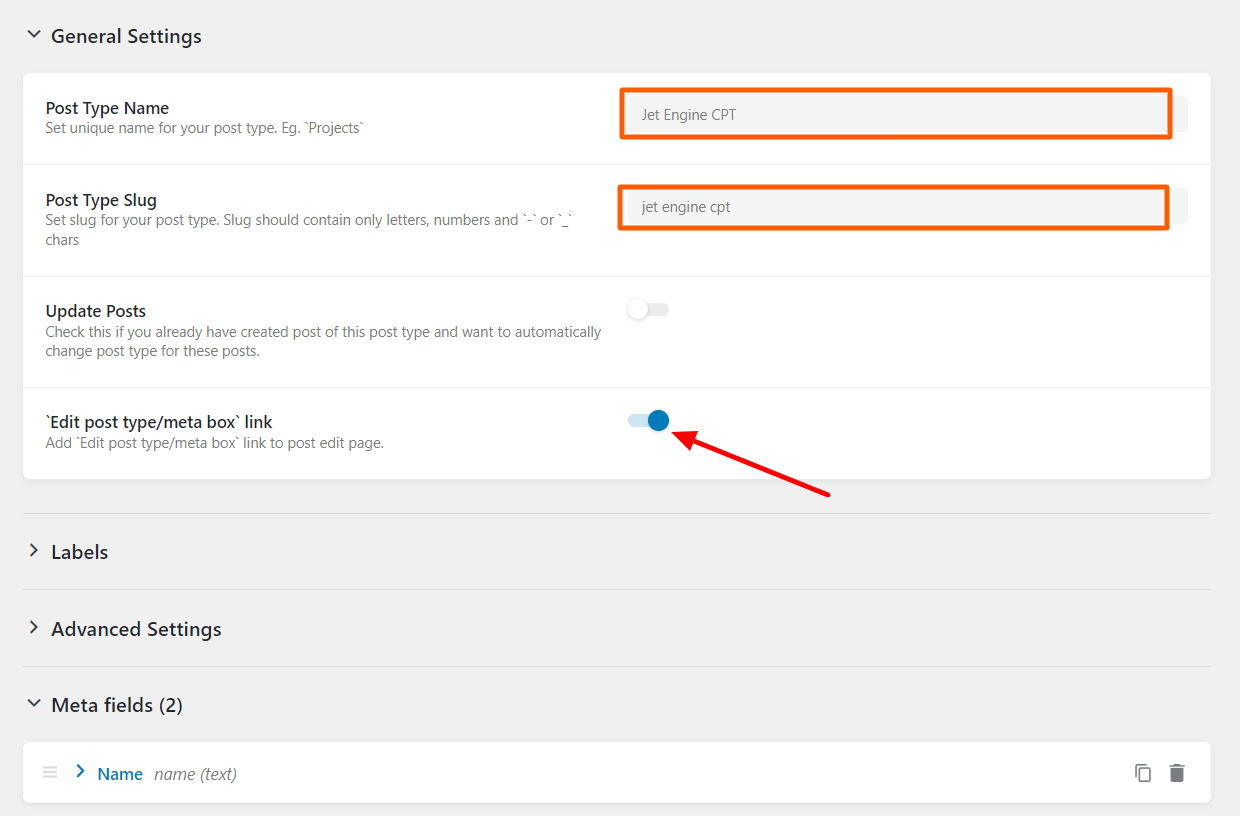 Also, go to the Labels & Advanced Settings & give the fields name according to your needs.
Click on the New Meta Field button to add Meta Fields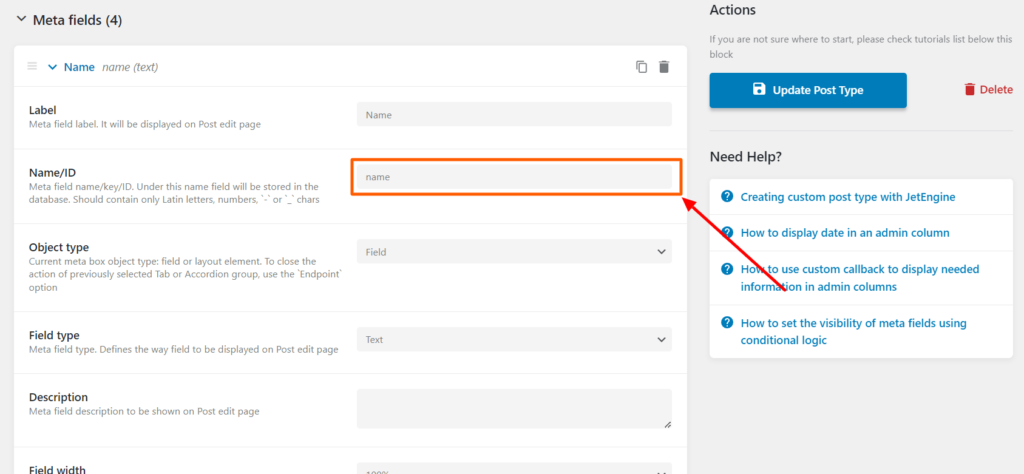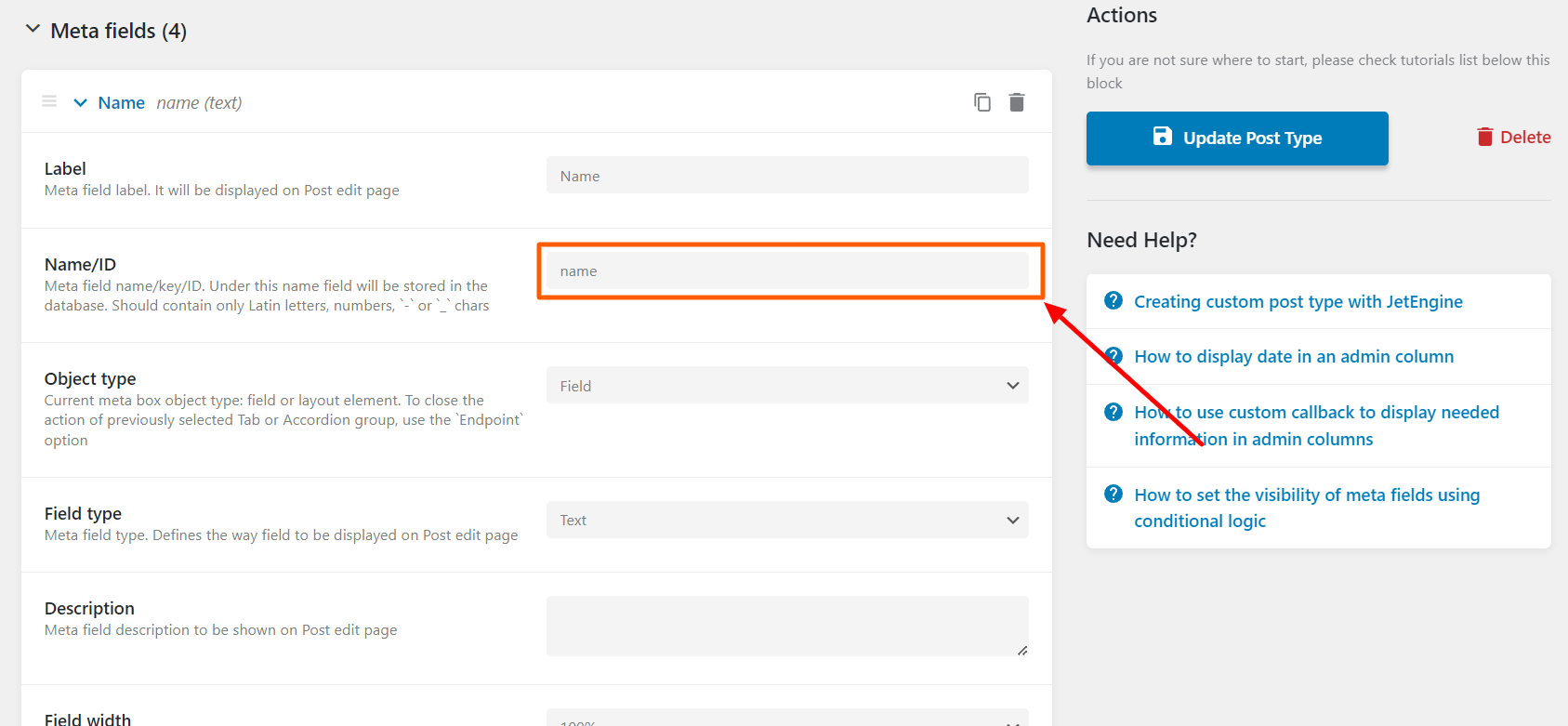 There are available Field types where you can choose one according to your needs.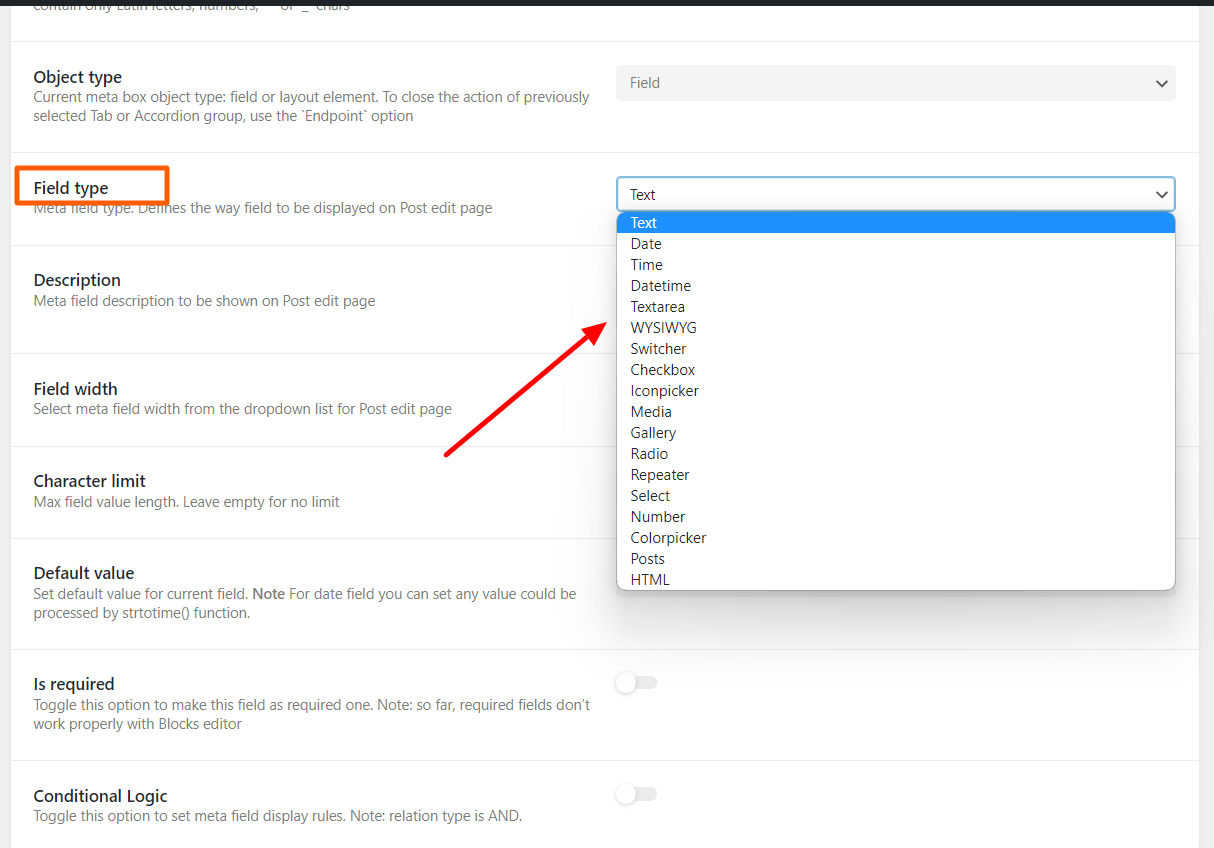 To get your Post Meta Key Name, you need to go back to JetEngine → Post Type.
Then, navigate to the Meta Fields & here, the Name/ID of every Meta Field is Meta Key. For instance, "name" is the meta key of the Name Field as follows; the date is the Meta Key of the Date field.
Copy the Meta Key to use this in a further step.
Lastly, click on the Add Post Type button after your configuration is done.
Now, go to the Jet Engine CPT and go to the Add New button.
Here, you will see the Meta Field has been added. Click on the Publish button when you are done.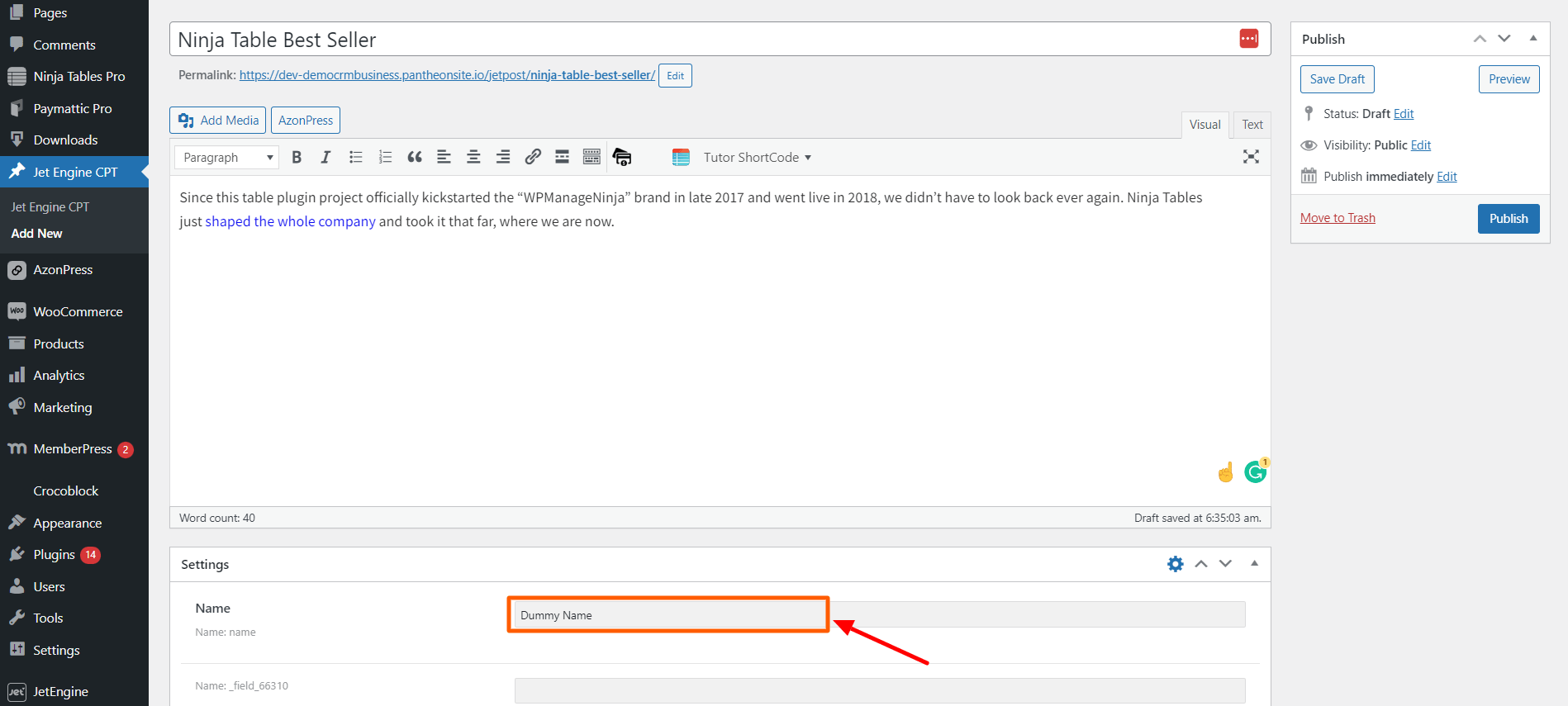 Custom Post Type will work only with WP Posts & WooCommerce Table!
Now, navigate to the Ninja Tables plugin and go to a Post Table.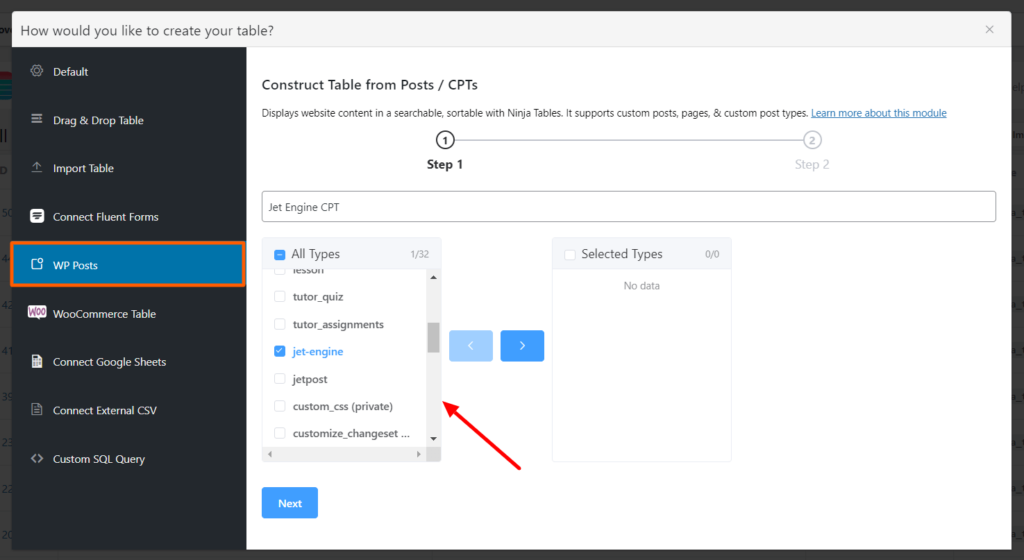 You must go to the Ninja Tables Add New Column button to add a new column when using a Custom Post field in a Custom Post Type.
Give your Column Name and other field names.
Choose Shortcode/Computed Value or HTML from the Field Type option in Dynamic Post Data Settings. After choosing the Shortcode/Computed value field type, some customized dynamic field values will be shown below.
In the Field Value option, for Post Meta, put your post meta key shortcode in the field.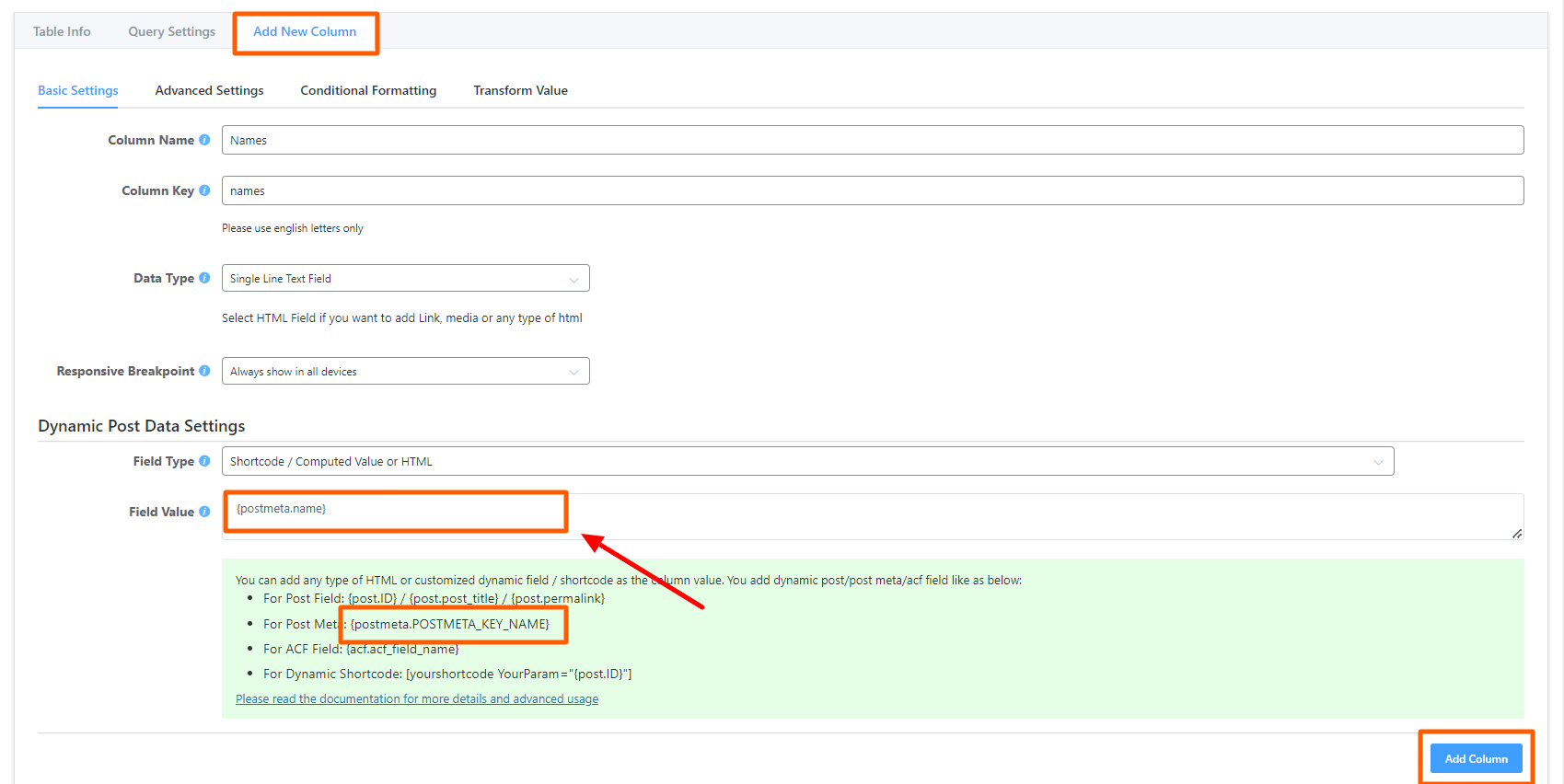 Go back to the Dynamic Post Data Settings, put your Post Meta key, and click on the Add Column button.
Then, the custom columns will be added. It will be showing up on the table like this.

By following the same steps, anyone can integrate JetEngine/ACF/Metabox/Toolset/Pods with Ninja Tables!