Ninja Tables can be synced with WP Posts and Pages. With the help of this feature, any post can be incorporated into your tables using Ninja Tables.
You can easily create custom columns or Custom Fields in the WP Posts table, or even in WooCommerce tables by going through some easy steps.
Add Column to WP_Posts Table/WooCommerce Tables #
Go to the Add New Column tab of a WP Posts table or WooCommerce product table.
Scroll down & then you will get the Dynamic Post Data Settings. Choose your preferred Field type.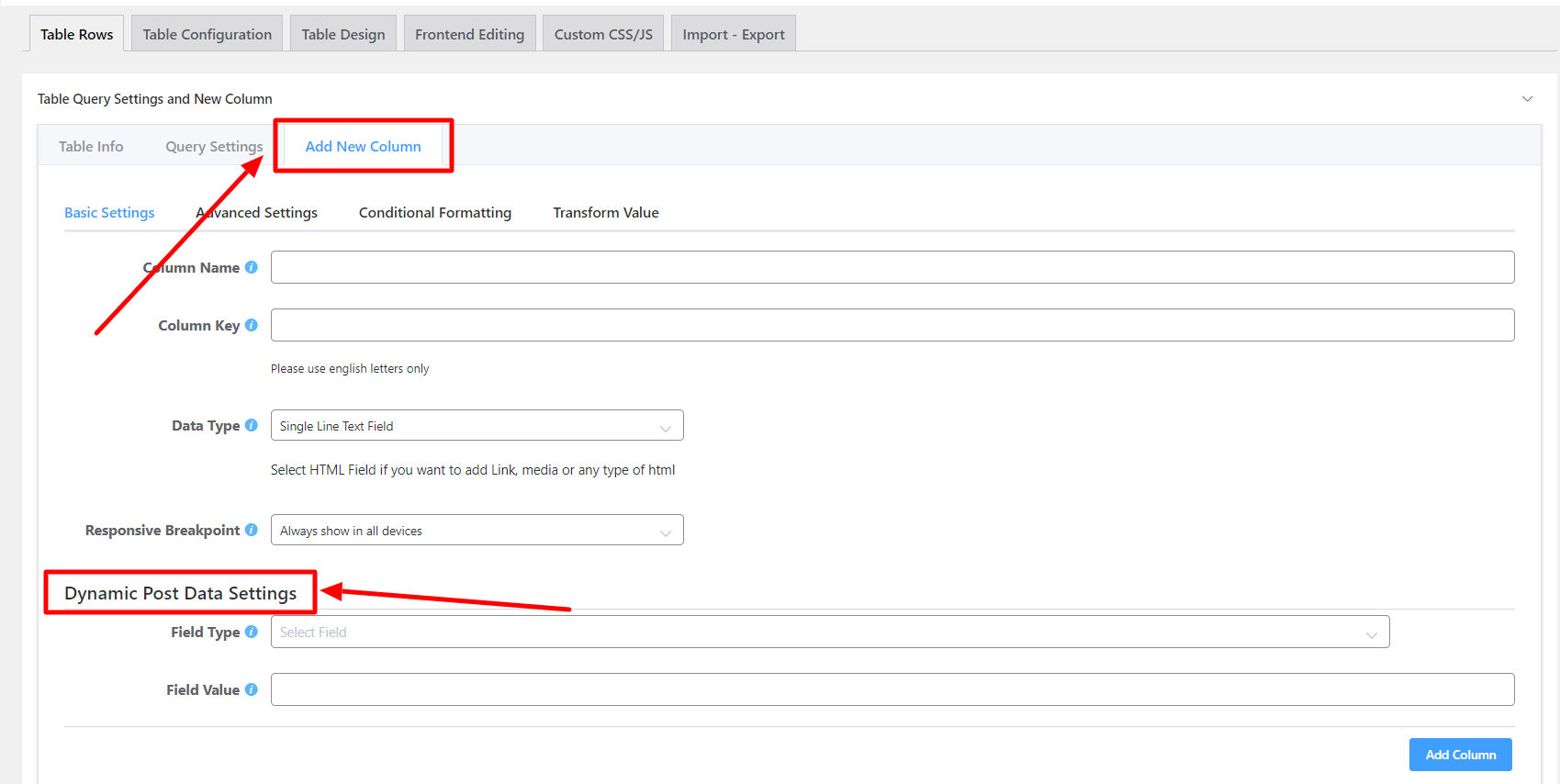 You can also check out Post Meta, Shortcode / Computed Value or HTML, & Featured Image.