The Rowspan feature enables numerous cells of conjoining rows to be merged into a single row. Merge rows in a data table easily in Ninja Tables.
Let's dive into this simple guide to learn how to use this feature in your table.
Merge Table Rows #
First, go to the table where you want to apply this feature. Then go to the Custom CSS/JS option of the table.
Copy and paste the code from this file into the Custom Javascript option.
Don't forget to click on the Save Custom Javascript button.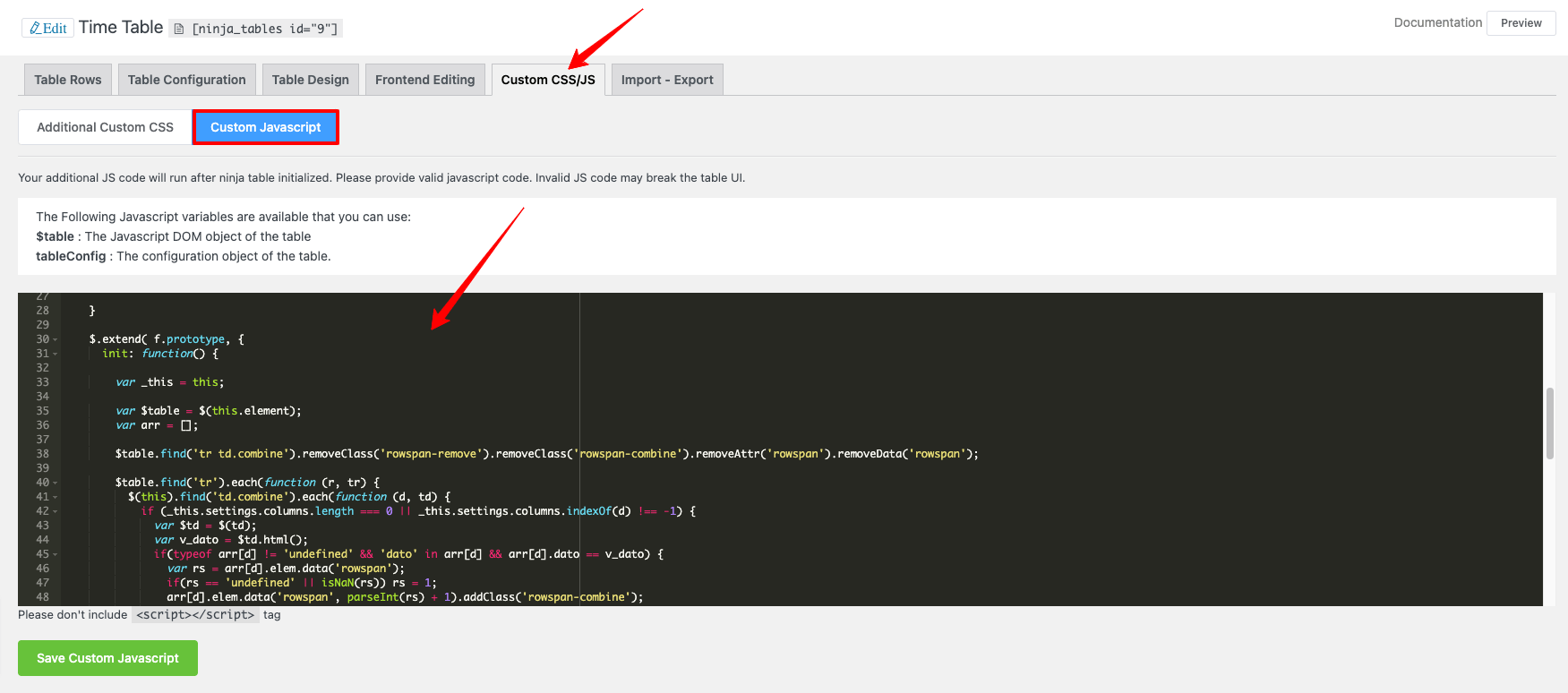 Now, go to the table column where you want to combine two rows.
You'll see the rows containing similar data in cells will merge into one big data cell automatically.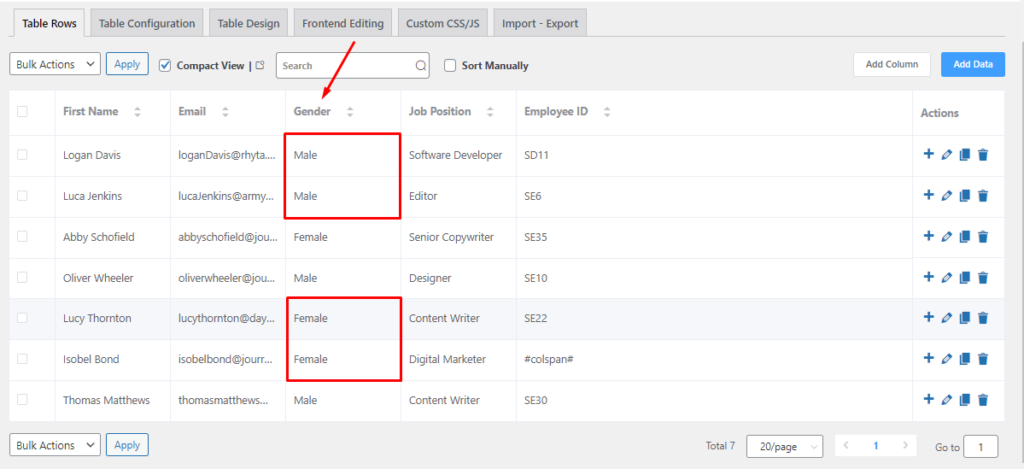 This is how you can create a Rowspan in your Ninja Tables and merge table rows.