The Sorting Method is one of the essential features of the Other tab.
Move to the Select Sorting Method option to sort table data in various ways.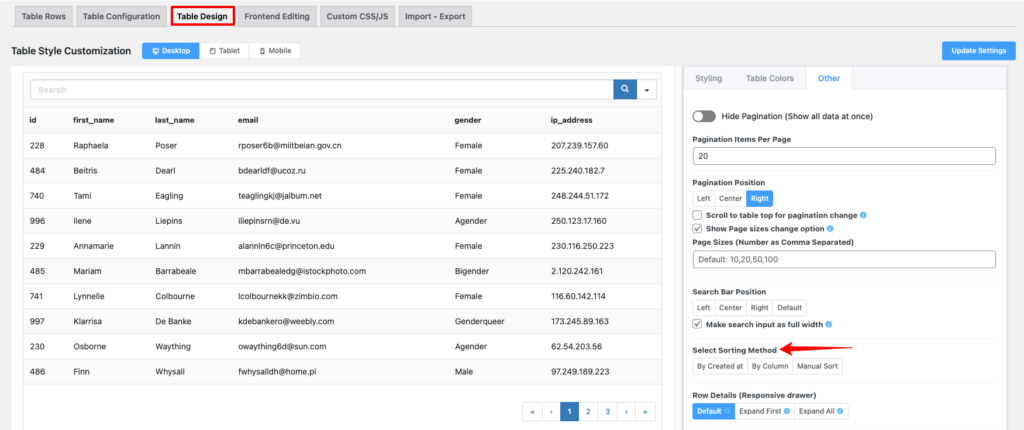 The sorting Method has three options – By Created at, By Column, and Manual Sort.
By Column #
From the dropdown, you can choose any Column as per your needs. You can also choose Sort type by selecting ascending or Descending way.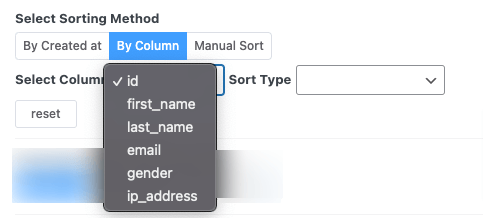 By Created at #
In this option, two sort types are available – Show New Items First & Show Old Items First.

Manual Sort #
You can sort the table data from Table Rows manually. Click the Sort Manually checkbox to enable sorting the data using the drag-and-drop feature.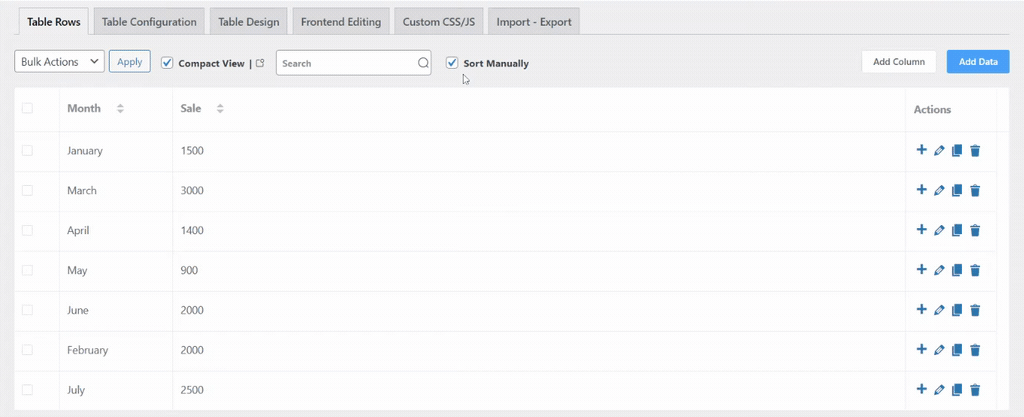 This is how easily anyone can utilize the Sorting Method!