The Sorting Method is one of the important features of the Other option. Select Sorting Method enables you to sort data in various ways.
The sorting Method has three options – By Created at, By Column, and Manual Sort.
By Column #
From the dropdown, you can choose any Column as per your needs. You can also choose Sort type by selecting ascending or Descending way.
By Created at #
In this option, two sort types are available – Show New Items First & Show Old Items First.
Manual Sort #
You can sort the table data from Table Rows Manually. Click the Sort Manually checkbox to sort the data using the drag-and-drop feature.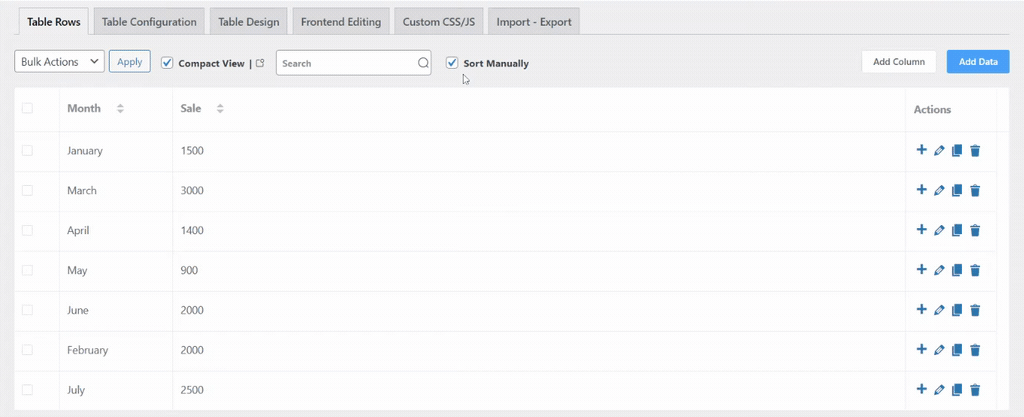 This is how easily anyone can utilize the Sorting Method!