Creating stunning responsive tables was always a struggle. And customizing those was an even bigger dispute. So here we are with all the solutions. It will give you the easiest way of making different types of WordPress tables within minutes and even without writing a single line of code!
If you want to check out if this plugin fulfills your requirements for a WordPress table plugin, check out the feature page.
Drag and drop table builder #
Ninja Tables offers the most accessible and most user-friendly interface for building tables by dragging and dropping the elements you need. Outstanding table elements and customization options make this drag-and-drop module a complete table builder plugin itself.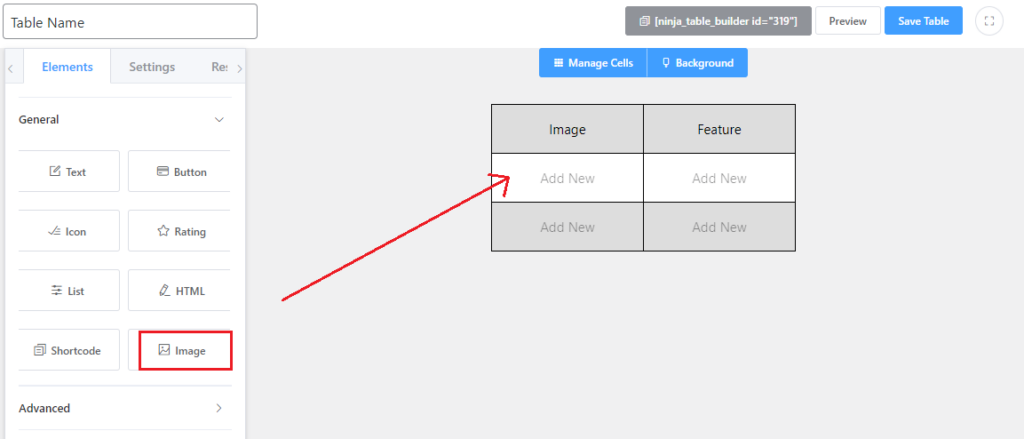 Pre-built table template #
Ninja Tables comes with a lot of pre-built templates. You can use many of those in the free version. Now you can create pricing tables, comparison tables, employee tables, or schedule tables the easiest way possible.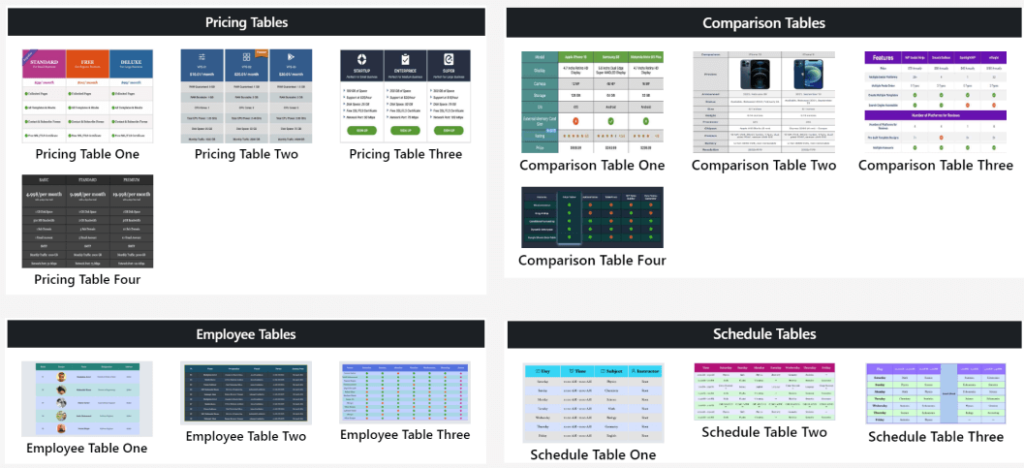 Responsive Table Plugin in WordPress #
Make responsive tables with the Ninja Tables in the easiest way. WordPress tables' search, pagination, sorting, and other features will also work on all devices. You have control over your table and what you want to show or not.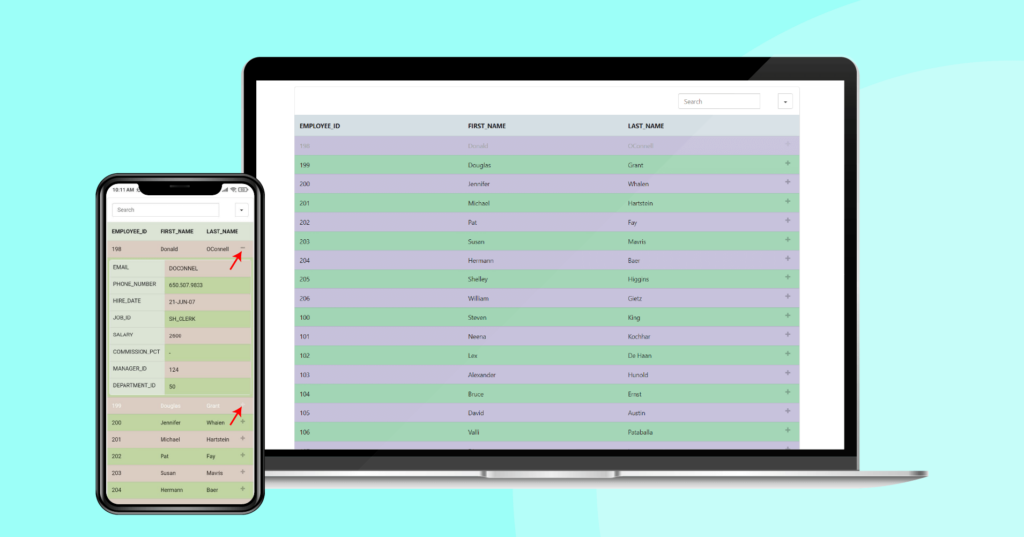 100+ Table design customization options #
Ninja Tables enables you to choose from a huge number of options for table design and customization.
Single Line Cells
Fixed Layout
Hover Rows
Bordered Table
Striped Rows
Compact Tables along with 10+ default color schemes
Unlimited color scheme
Hide/show table title
Make the table sortable/filterable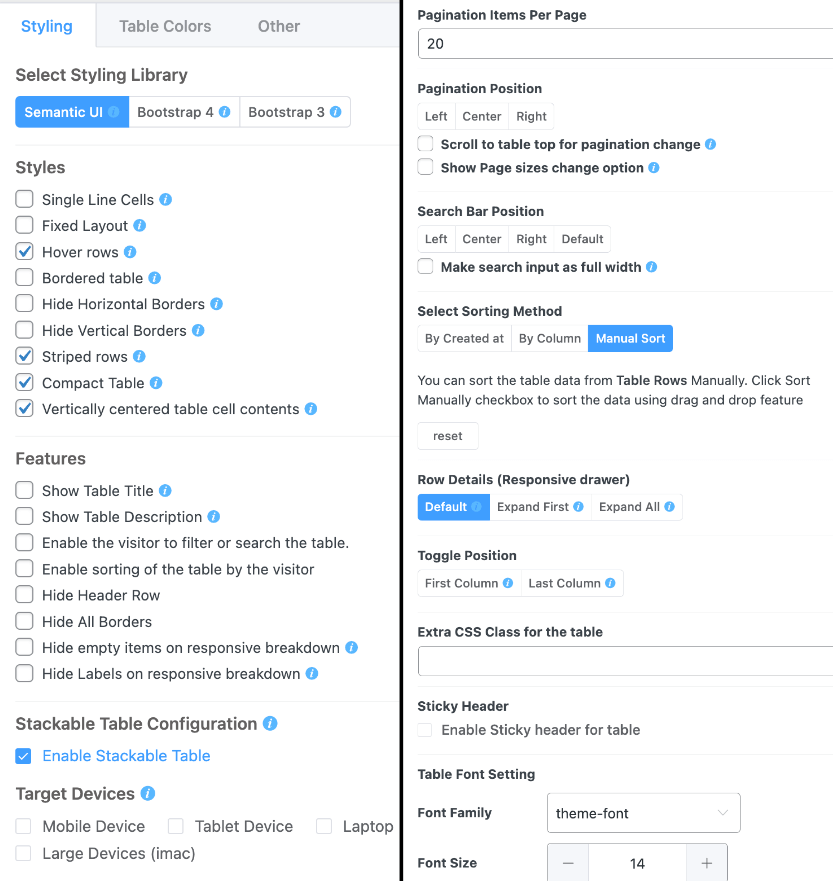 3 Most popular CSS libraries and Bootstrap table #
Ninja Tables comes with the 3 most widespread CSS libraries, having multiple color schema and styles. Now you can choose from Bootstrap 3, Bootstrap 4, or Semantic UI Table Styles.
Fastest WordPress table builder with Ajax and Legacy rendering #
Ninja Tables operates from a single page on everything. VueJS and VueRouter as Single Page Applications (SPA) are used to develop the backend to make the experience smooth. Everything seems to be real-time, including making a table to set up the configuration, inserting entries, importing CSV files & re-arranging columns. This process is very time-saving for the users.
Combined with minimum load on JS & CSS load, the front-end table loads faster. AJAX was configured for the front-end data load to manage thousands of table rows without impacting the page load time.

Simple Configuration Feature #
With our user-friendly column builder, table columns' design and responsive breakpoints' configuration make it easier to rearrange the columns. The text/HTML area and the data type, like Single Line Text Field, can be selected for every column.
Export and Import Data #
You can retrieve the table data and apply them to some other program. The tables can be exported and saved in CSV/JSON file format. This way, the data will be kept safe & transferable. CSV/JSON files can also be imported in the same method.
Import Tables From Other Table Plugins #
If you're already using tables with added data from other plugins. No need to worry; for other table plugins like TablePress, you can simply import tables with data.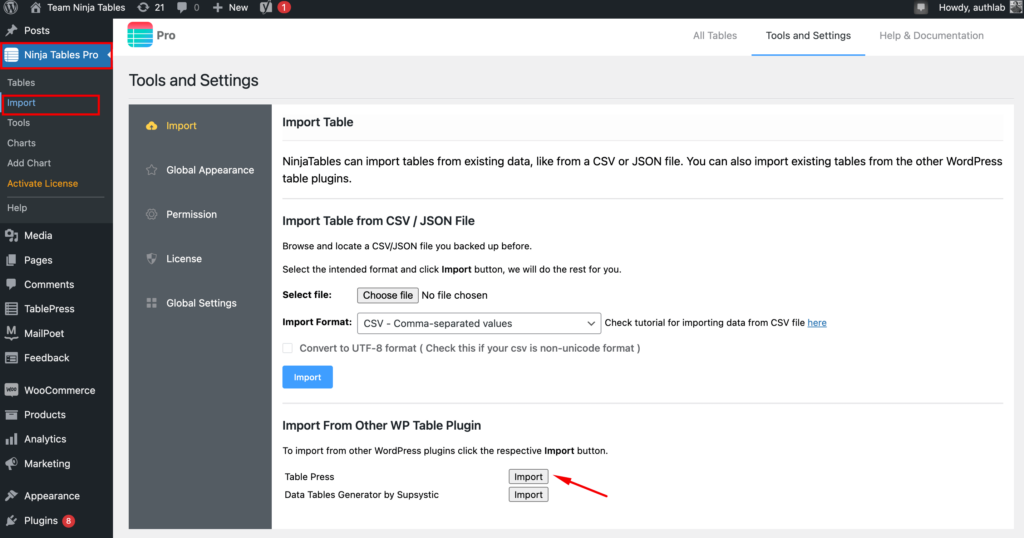 WooCommerce Integration #
Ninja Tables offers a seamless solution for your WooCommerce product table needs. Thanks to the Pro integration of the plugin, crafting dynamic WooCommerce product tables is now a hassle-free task.
This functionality empowers you to design these tables effortlessly, enabling your site visitors to make multiple product purchases directly from a single page. The added benefit of customization options for the cart and checkout buttons further enhances the user experience.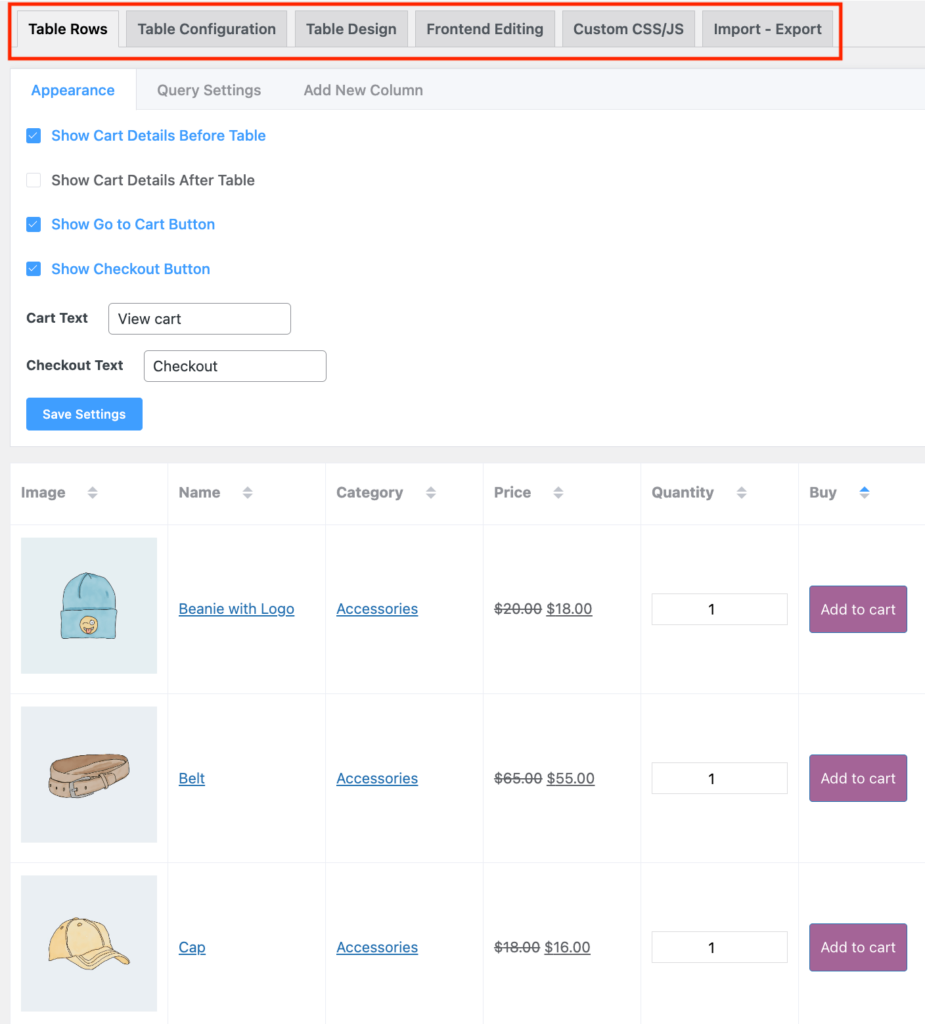 Google Sheets Integration #
The integration of your Google Sheets with Ninja Tables is undeniably one of its most impressive features. Furthermore, any modifications made to the data in your Google Sheets will be reflected in Ninja Tables through automatic updates.
Fluent Forms Integration #
The integration of Fluent Forms with Ninja Tables is seamless, allowing you to effortlessly incorporate Fluent Forms entries into your tables. To gain a better understanding of this feature, feel free to view the instructional video below:
Fluent Forms Integration(Video) #
Ninja Tables Integration with Ninja Charts #
Ninja Charts, a data visualization plugin, has been seamlessly integrated with Ninja Tables, allowing you to utilize your table data for the creation and display of dynamic charts and graphs on your website.
24/7 Fluent Support #
Our exceptional support team is readily available to provide dedicated assistance for this remarkable WordPress table plugin, and this service comes at no cost to you! To access this support, simply generate a support ticket through the provided link. We eagerly anticipate your feature requests and stand ready to extend help for tailored table solutions. Feel free to create a support ticket to ensure the finest user experience.
SEO-Optimized Tables #
While using an HTML table is a wise decision, it can become cumbersome when coding improvements are required. Fortunately, a variety of plugins are designed to simplify the creation of WordPress tables. Among these, Ninja Tables stands out as a premier table builder plugin within the WordPress repository. Its robust functionality empowers you to craft a diverse range of tables, all while maintaining excellent SEO compatibility.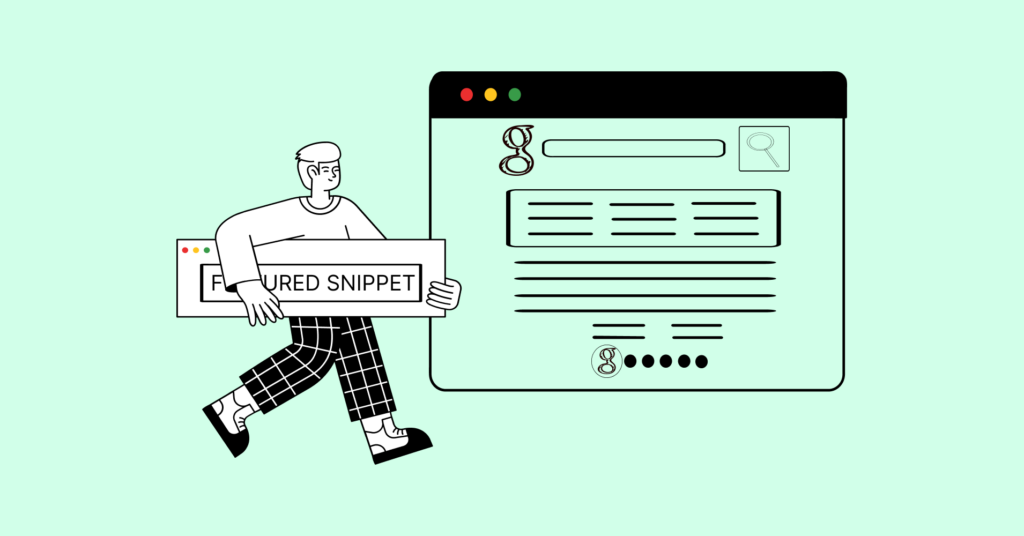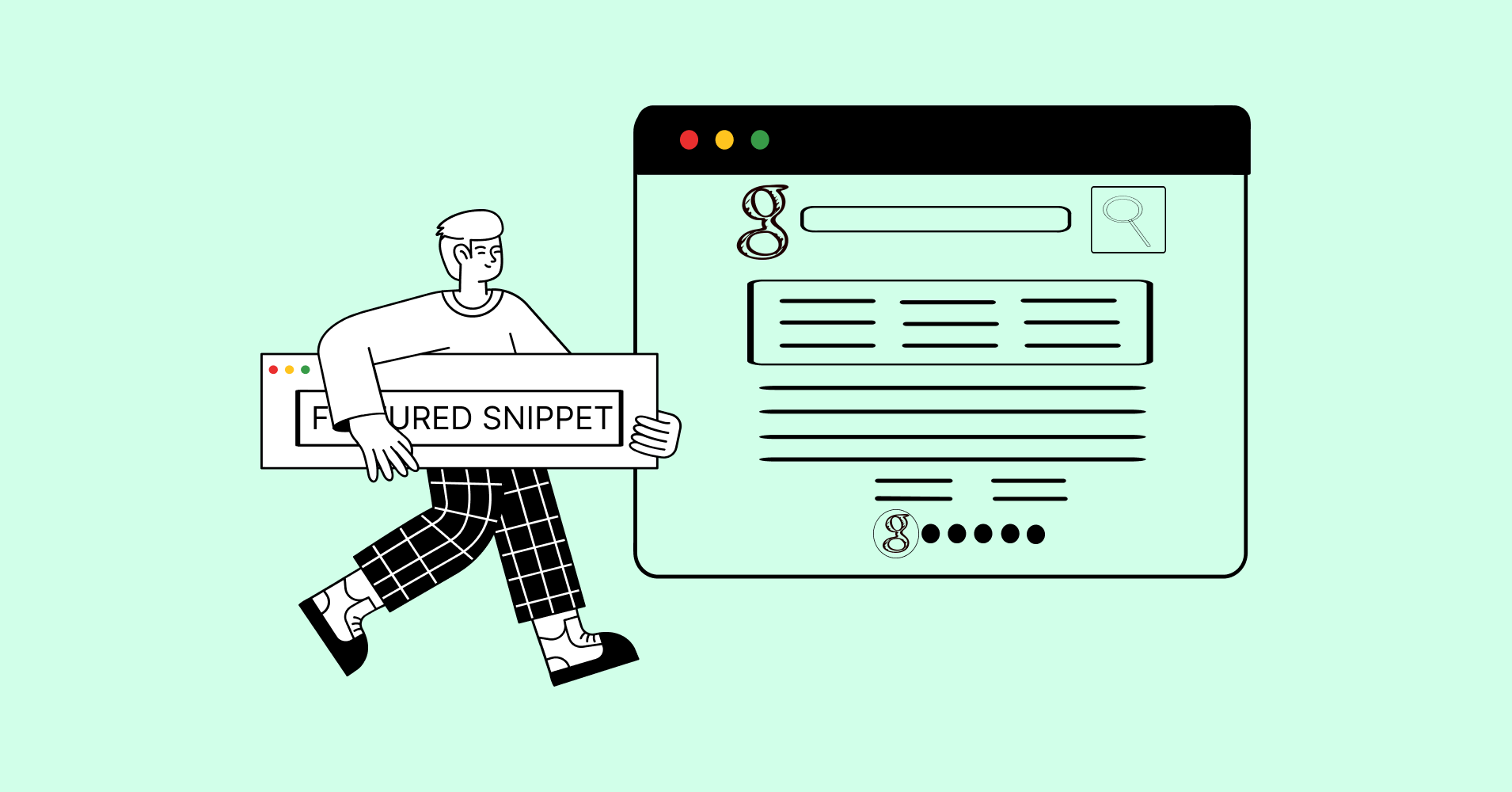 Advanced Shortcode for Customized Presentation #
The utilization of advanced shortcodes represents a valuable pro feature, particularly beneficial for developers. Within this feature, you can explore an extensive array of enhanced functionalities.
Ninja Tables provides a collection of highly useful shortcodes that grant you the flexibility to configure your tables to meet your exact requirements. This means you can present the same table on different pages or posts, each with a unique appearance and style.
Conclusion #
That's not all. When you are using Ninja Tables, you are free to create any kind of table for your website and customize them anyhow you want. The only limitation can be your creativity.
In the next few docs, we'll cover all the details of Ninja Tables Simple Mode and Advanced Mode.
If you have any other questions, feel free to comment below!