If you have an existing table on another website, the CSV or JSON file of the table can be imported into Ninja Tables.
Go to the Import Table menu, and press the Choose File button.
Choose the CSV / JSON file you want to upload.
Click the Import button, and then you're good to go!
Ninja Tables is going to do the rest for you. Your data will be automatically uploaded.
If you have any issue with CSV data imports, such as having blank values in your cell, in case you use MS-Excel, export the CSV as MS-DOS Comma Separated Value (CSV).
Ninja table supports only comma-separated CSV and JSON.
If your CSV file is not Comma Separated & is in another format, there is a trick for converting it to make them Comma-Separated-CSV,
First, go to the Google Spreadsheet → File → click on Import & then a pop-up will appear.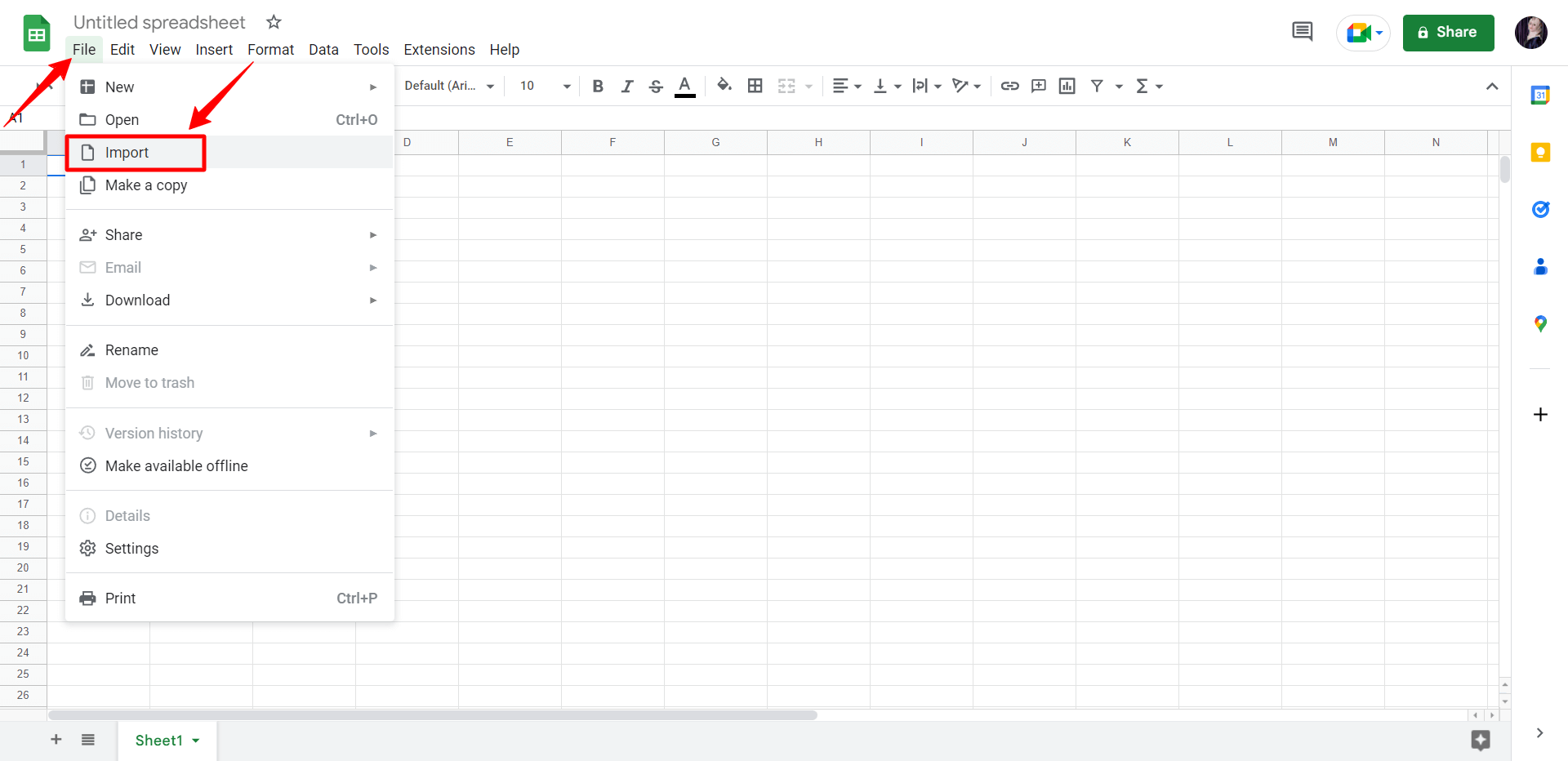 Click on the Upload button & then upload the CSV file.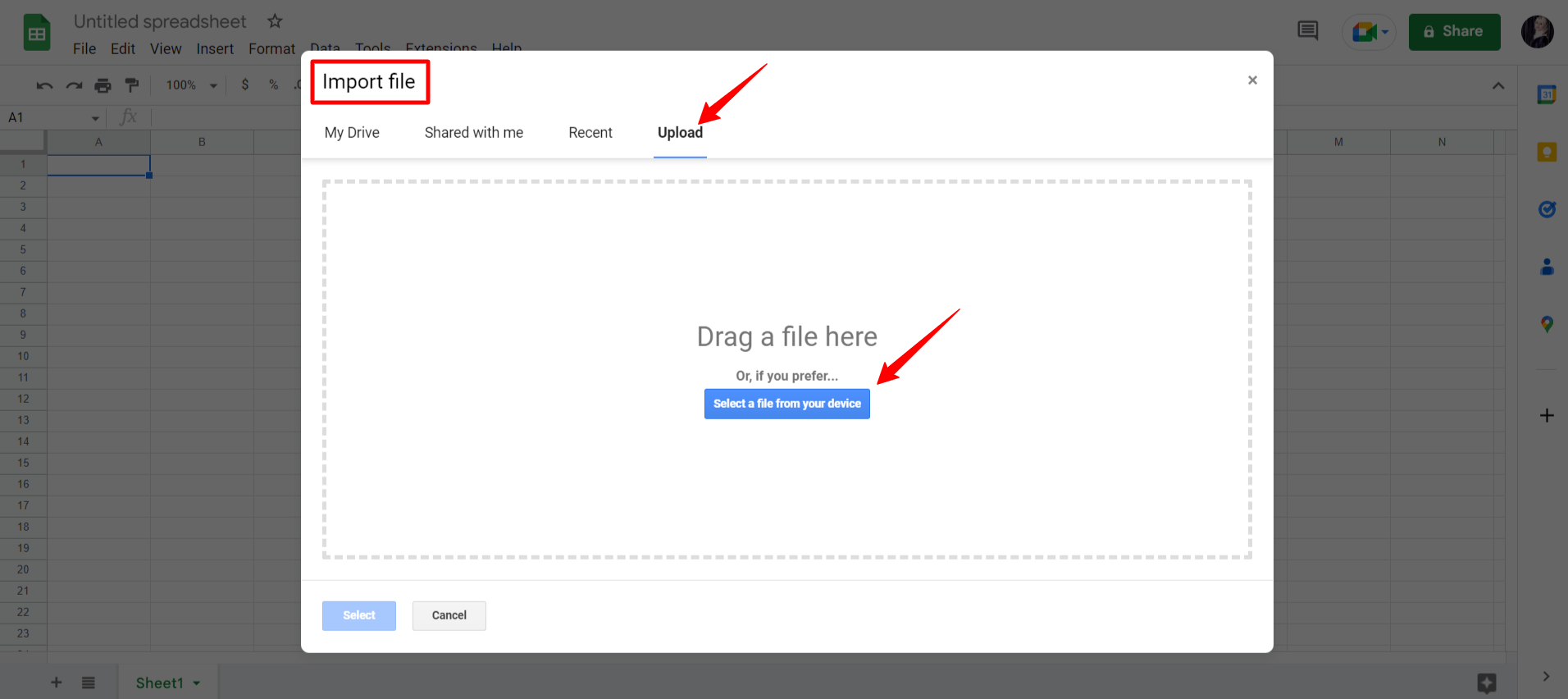 Set the column name as table Column Key, and then download it as Comma-Separated-CSV and import it to the existing ninja table.