The last feature among the three styling tabs is the Other option. This feature contains five sections, and Pagination is one of them. Pagination Items Per Page and Pagination Position– These options are included in the pagination section.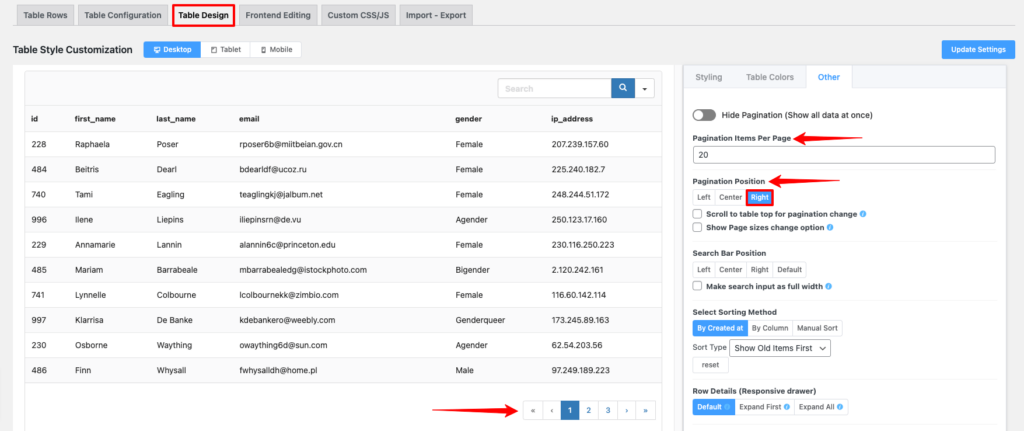 The Pagination Items Per Page allows you to restrict the number of rows you want to view in the table.
Pagination Position specifies the display of the pagination number. Left, Center, and right- These options are available to set the pagination positions. The pagination position to the right is set by default.
Scroll to tabletop for pagination change: If you enable this on pagination change, then the table will be scrolled to the top.
Scroll Page sizes change option: If you enable this, then users can change the items per page on frontend.