Table columns can be rearranged in whatever order you like. You can rearrange your columns as easily as ever using Ninja Tables' basic drag-and-drop functionality.
Let's dive into the article to learn how to accomplish it.
First, go to the Ninja Tables dashboard and click on the Edit option of your preferred table.
Next, a Table Configuration tab will appear along with the other tabs.
Clicking the Table Configuration tab, you will find a new window appearing with the Column option on the left sidebar.
Click on the Column, there a new tab will open with the Table Column Settings area, where you will get to see the Available Columns of your table.
Drag and drop your columns into the desired place by dragging the left icon of each column.
Let's see how the drag and drop of the columns can be done.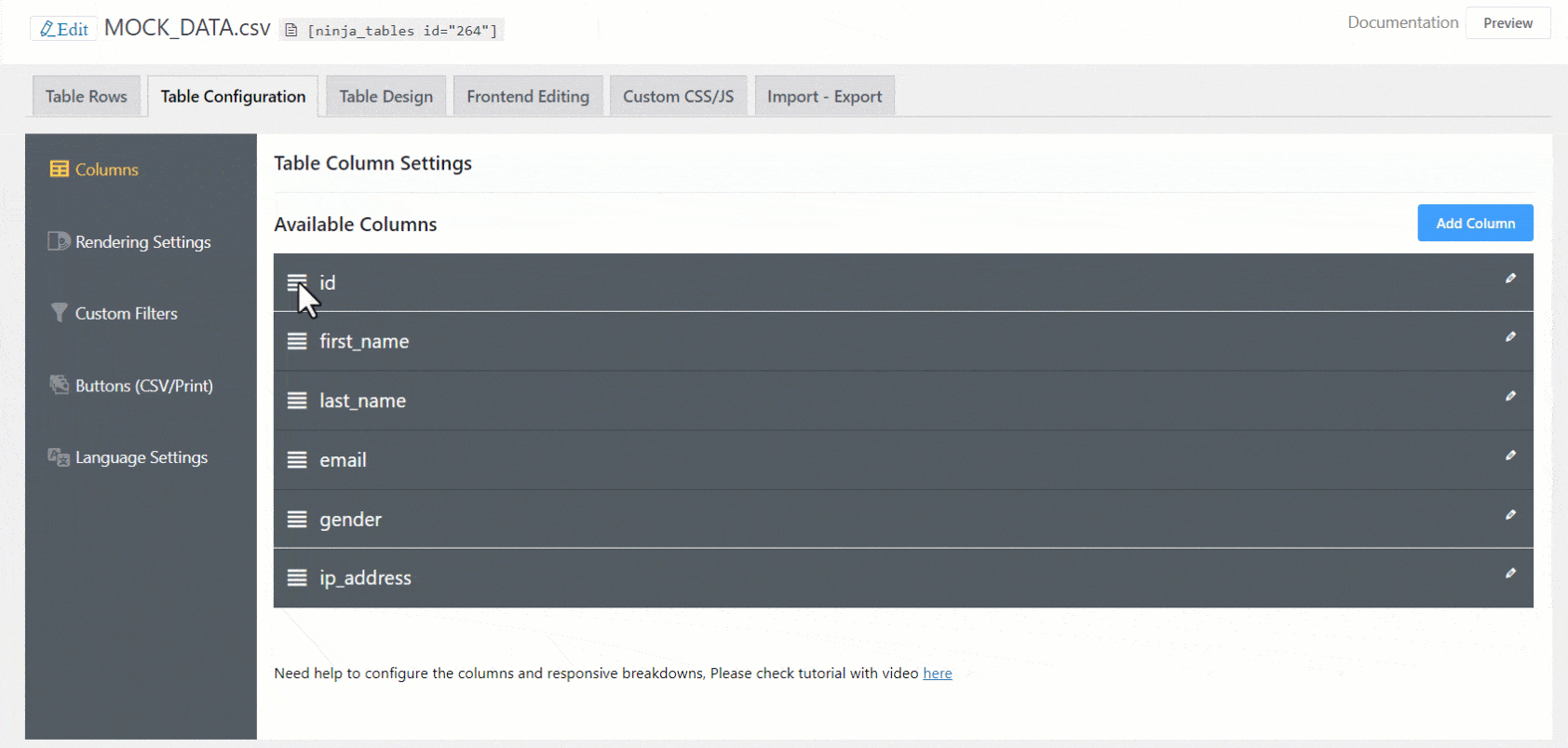 That's how easy it is to rearrange the columns using Ninja Tables!