Use SEO-Optimized Tables to Get Rich Snippets in SERP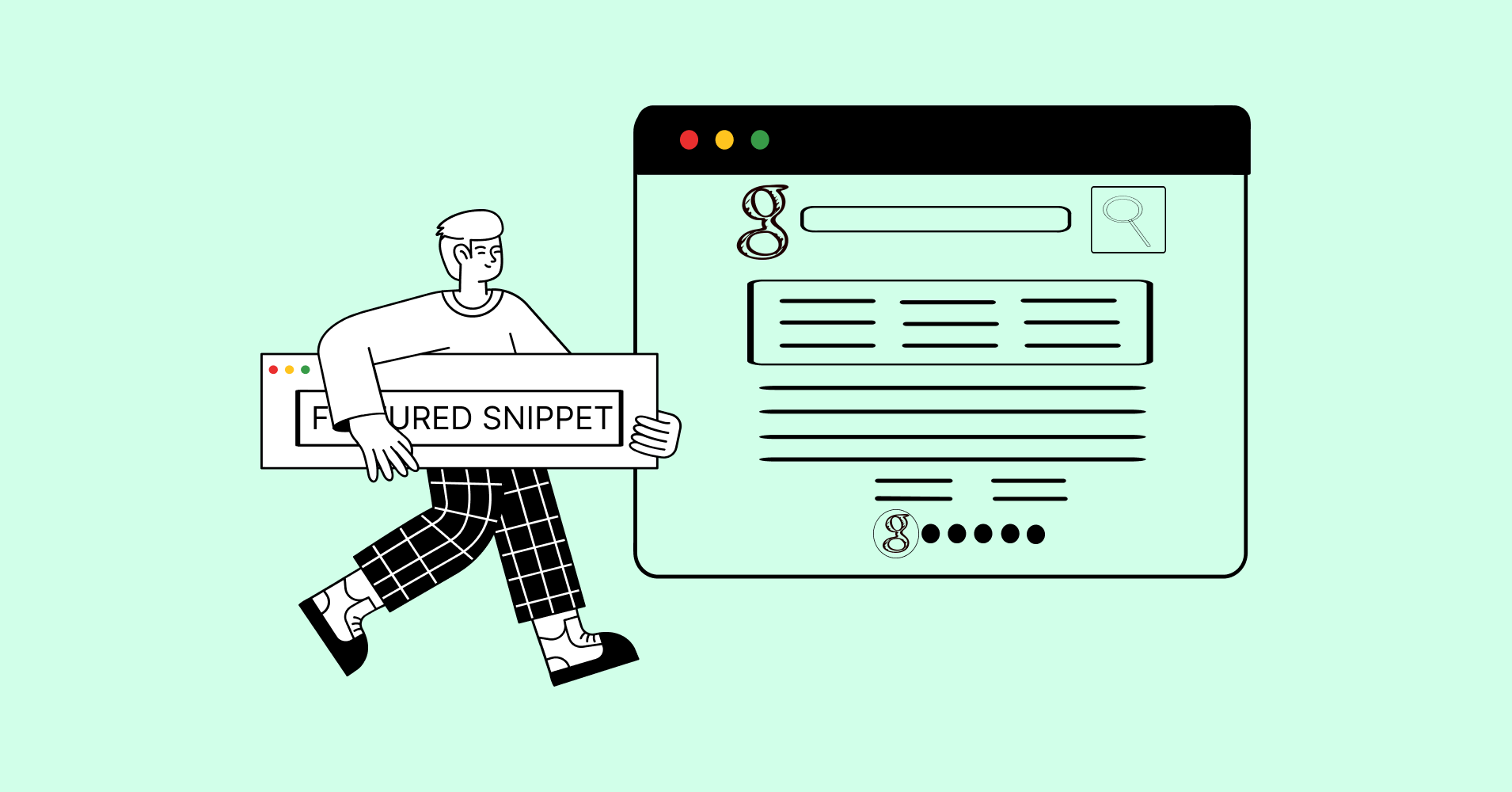 There can be three reasons why you write on your website.
Add value to users/readers
Gain website traffic
Make a portfolio of your knowledge
All these three reasons take you to a common ground. And that is the SERP(search engine result page). Only if you can lead the SERP you gain website traffic, your customers can get your help easily, and you can show your portfolio finally.
Today here, we will talk on SERP. You will know how you can get snippets in SERP. As a best practice, you will see how the SEO table can help you have the best result.
What are snippets in SERP?
A search snippet or Google snippet is a suggestion from Google when you search for content from the google search page. There can be thousands of contents in the same context. But we usually browse the content which stays on the top.
Making your web pages SEO-friendly is a must for that. Incorporating keywords and alt text can help improve your ranks, but if you want to captivate the reader.
Snippets appear in a few different formats, having different impacts.
What are standard snippets?
That's the most basic form of a snippet. It is typically made up of your title, URL, and meta description.

What are rich snippets?
Rich snippets or rich results include the basic information of a standard snippet but also integrate outside of the standard title and meta description like images, tables, star ratings, lists, and other non-textual elements.

Rich snippets usually produce a higher CTR(click-through rate), which means high traffic, conversion rates, and ranking.
What is a featured snippet?
Featured snippets that appear at the top of SERPs are also called position zero content. They are selected by Google and are chosen to answer specific questions entered into the search bar.
Featured snippets come in a few forms,
Paragraph featured snippets
List featured snippets
Table featured snippets
Video featured snippets

Comparative view: Featured snippets vs. Rich snippets
| | | | | |
| --- | --- | --- | --- | --- |
| | | | | |
| | | | | |
| | Google crawled data from technical and on-page content | Google crawled data from technical and on-page content | Google selects from the page's structured data | |
| Impact on Click Through Rate(CTR) | Increase the CTR but already answer the query in the SERP without requiring the users to engage further | | Enhance visibility and increase CTR by targeted results | |
Why do you need tables for your content?
Tables are often used for the visualization of tabular data. Tables make it easy for the reader to skim through the information.
Businesses often use tables for many purposes. Like,
Pricing tables
Comparison tables
Employee tables
Schedule tables
And many more…
Making tables for pages or posts is a great way to enrich the content and increase the likelihood of the content appearing as a rich result.
Using tables to get Google rich results
Tables make your information appealing and easily digestible for the reader. There are two ways of making good-looking tables for your websites. You can make HTML tables, or there are WordPress built-in table builders.
And finally, the easiest way of making tables for your websites is by using a table builder plugin. But there, you have to select the best SEO-friendly table builder.
Creating an HTML table for your website
The first row is the table's header, describing the featured data. It enables the google crawler to identify the content being presented. To illustrate an HTML table, have a look at the following table example.
First, see the source code of an HTML table: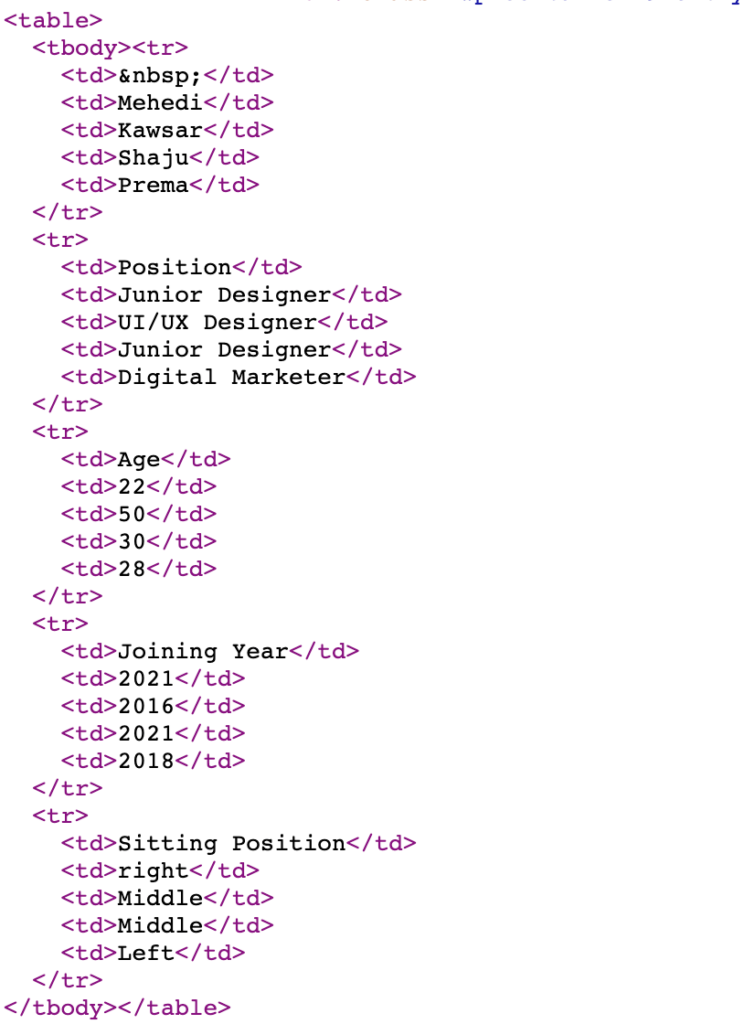 So you have made a rich snippet HTML. Let's see the actual rendered table:
| | | | | |
| --- | --- | --- | --- | --- |
| | Mehedi | Kawsar | Saju | Prema |
| Position | Junior Designer | UI/UX Designer | Junior Designer | Digital Marketer |
| Age | 22 | 50 | 30 | 28 |
| Joining Year | 2021 | 2016 | 2021 | 2018 |
| Sitting Position | right | Middle | Middle | Left |
Use a table builder plugin for rich snippet
Using an HTML table is a smart move. But it can be a hassle if you need to improve with coding. That's why there are a lot of plugins to help you with making WordPress tables.
Ninja Tables is one of the best table builder plugins in the WordPress repository. It's a robust plugin that can help you make any table. And the best thing is it is absolutely SEO-friendly.
When getting rich snippets is a must, Ninja Tables can be the best company. You can embed any link or images in it. Even you can control the link action do-follow or nofollow.
Moreover, it's the best way of data visualization. Ninja Tables comes with Ninja Charts, one of the best chart makers on the web. Let's see an SEO-friendly table made with this plugin.
The table was made with Ninja Tables
Optimize your content
Whether you target the featured or rich snippet, there's only one option besides optimizing your content. There is no specific rule for leading the role, but there are some best practices that can help you increase your chances,
Google generates a featured snippet on the first page results- Select queries trigger a featured snippet.
Featured snippets get updated roughly every quarter. Update your content simultaneously.
The caption tag does help.
Table headings do matter.
Content quality is a must.
Use good data visualization methods.
Surrounding contents are also important.
Duplicating content or data is strictly prohibited.
Bold subject column optimization and columns with single subjects.
Table size/proportions.
Numerical units and links in data can help.
Implement structured data
The language used to educate search engines about the content of a web page is called schema markup, as known as structured data.
Structured data should be included in websites to increase the description for all inquiries and enhance your page's appearance in SERPs.
Schema can help with improving the hierarchy of the pages. Businesses can find useful info on the Product page.
WordPress users can find schema plugins for rich result optimization. Once it's ready to test, users can use Google's rich results testing tool to see how it is displayed as a rich result or SERP feature.
Key takeaways
With the help of rich snippets, your good website can stand out on a Google results page and gain more visitors and hits. Rich snippets can be created using structured data markup and following the best practices.
Fortunately, you don't need to be a coding expert; you can also use plugins for those tasks. Ninja Tables is a robust table builder plugin with all the elements and functionalities of making any kind of table.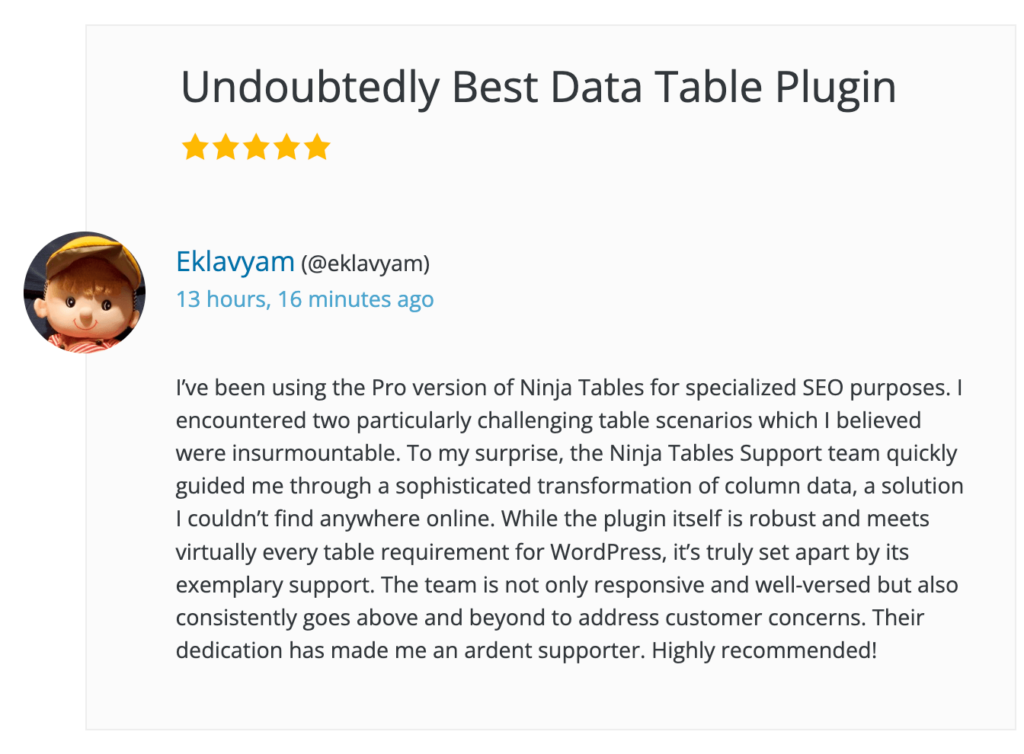 Additionally, it provides the most beautiful tabular format of the WooCommerce product table. The Google Sheet integration enables you to make dynamic tables with unlimited data.
It provides the easiest way to make tables in a drag-and-drop interface. There are a lot of other amazing features.
Ninja Tables– Easiest Table Plugin in WordPress
Hopefully, this article helped you to gain some knowledge on Google snippets. So, until the next article on a new topic, adiós.